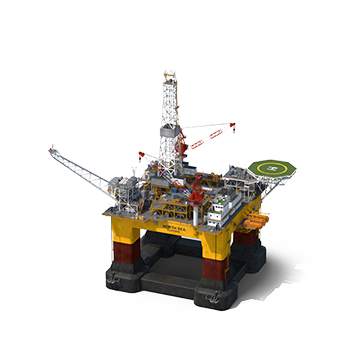 Ship Your Jack-up Rig Equipment With the Right Company!
While the buoyant hull allows transportation across the job site, you'll need an expert to move it from one place to the next safely. Heavy Haulers can properly store your rig, secure it, and get it to the new destination in a timely manner. We contract wth tugs and heavy lift ships to transport it across the ocean.

The rig is moved to the desired location using a tug, with the rig's hull floating on the water. Once it's at the location, the legs are jacked down to the seafloor. Then, the barge and additional ballast are pre-loaded to drive the legs securely into the sea floor. In order to ensure the safety of the crew on board, each piece needs to be in smooth working order. Trusting an inexperienced oilfield transportation crew may mean that your rig is damaged during shipment, causing costly delays or safety risks.
Jack Up Rig & Equipment Shipping Services
Jack-up drilling rigs offer a more efficient way to excavate in the oil and gas industry. They get their name from the movable legs that can be "jacked up" to allow different heights above the seabed. These rigs are specialized equipment – and when you need them transported from one site to the next, it's critical that they arrive intact with all parts working. These self-elevating units include a mobile platform with buoyant legs, allowing it to rise over the surface of the sea.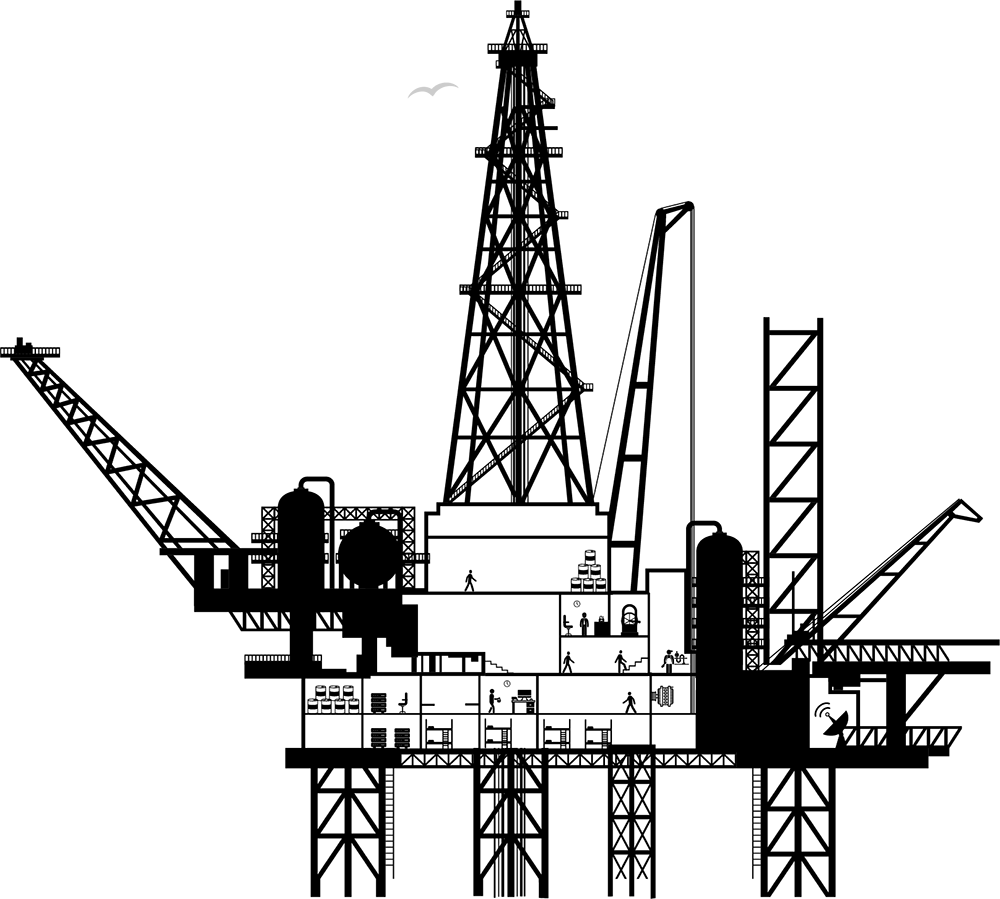 Heavyhaulers.com Ships Jack-up Rig Equipment Across the Country!
You'll find jack-up platforms for exploratory drilling, and this means that they'll need to move a lot. When you choose Heavy Haulers for your jack-up rig transportation, you're choosing an efficient team of experts capable of securely moving these popular pieces of machinery. We can take care of the paperwork needed for shipment, and ensure that delivery is fast and on time. Give us a call at (800) 908-6206 for a custom quote.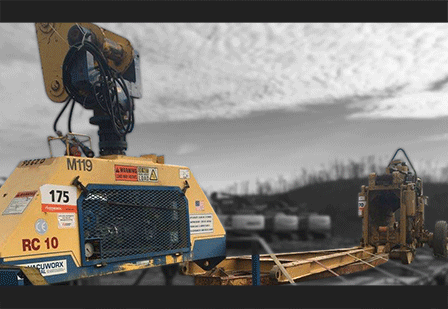 How To Ship Drill Equipment and Machinery with Heavy Haulers!
To ship drill equipment with the best transport company, call Heavy Haulers today. Whether you need to transport multiple drill machines or an oversize drill rig, we have the trucks and trailers to see the move through safely. We transport all drill machinery, including CNC and Milling machines. Heavy Haulers gets all the permits, paperwork, and route planning done for you, so you can be confident in your drilling equipment transport. Call now for a free shipping estimate! (800) 908-6208
Drilling Rig Manufacturer Equipment Transports
Trust Heavy Haulers to transport all kinds of equipment by any drilling rig manufacturer. Most of our drivers are experienced heavy-machinery operators who can safely maneuver your loads aboard our trailers. Some of the manufacturers we have shipped include:
Massenza Drilling Rig

Lifewater Drilling Technology

Laibe Corporation

Sonic Drill Corporation

Diedrich Drill, Inc.

Schramm, Inc.

Bay Shore Systems, Inc.

FEMCO
SIMCO Drilling Equipment, Inc.

Buckeye Drill Company

Drillmec Inc.

Mojave Industrial Tools, Inc.

Armstrong Machine Company

Mobile Drill Intl

GE Transportation

Sandvik Mining and Construction
Kemaico USA Corporation

Loadcraft Industries, Ltd.

Vertek a Division of ARA

TSC Group Holdings Limited

Holte Manufacturing

Rockmore International,

North Houston Machine, Inc.

Water Services Inc.

al
Heavy Haulers Ships Across All 50 States
Alabama - Alaska - Arizona - Arkansas - California - Colorado - Connecticut - Delaware - Florida - Georgia - Hawaii - Idaho - Illinois - Indiana - Iowa - Kansas - Kentucky - Louisiana - Maine - Maryland - Massachusetts - Michigan - Minnesota - Mississippi - Missouri - Montana - Nebraska - Nevada - New Hampshire - New Jersey - New Mexico - New York - North Carolina - North Dakota - Ohio - Oklahoma - Oregon - Pennsylvania - Rhode Island - South Carolina - South Dakota - Tennessee - Texas - Utah - Vermont - Virginia - Washington - West Virginia - Wisconsin - Wyoming
Looking For Transport
With a Specific Trailer?

Max Weight: 150,000+ lbs. | Main Deck Length 29 ft.
| Well Width 8.5 ft. | Legal Height Limit 11.6 ft.

Max Weight: 48,000 lbs. | Max Length 53 ft.
| Max Width 8.5 ft. | Max Height 8.5 ft.
Max Weight: 48,000 lbs. Max Length 53 ft. |
Max Width 8.5 ft. | Max Height 11 ft.
Max Weight: 45,000 lbs. | Max Length 29 ft.
| Max Width 8.5 ft. | Max Height 11.5 ft.
Heavy Haulers Pilot Car Services
Are you looking for a reliable pilot car
for your transport?
Get Started
Jack Up Rig Transportation Services with Heavy Haulers
Heavy Haulers offer trustworthy and reliable transportation services for all varieties of freight including shipments of individual and commercial equipment and heavy machinery. Heavy Haulers are insured and fully capable of servicing every load in need of transportation, we provide load tracking upon request and have agents available during all hours of the day 7 days a week.
Heavy Haulers is dedicated to quality service and we pride ourselves on being reliable and trustworthy. Another reason our business has succeeded is due to our adaptation to new virtual resources and new age business development that we have created and contributed to the industry's vital resources that make us better than the competition.







11423605

MILES TRAVELED






1214292

LOADS SHIPPED







1315658103

TONS TRANSPORTED






921637

CLIENTS SATISFIED