Transport Your Valuable Woodworking Machine with Heavy Haulers
Heavy Haulers specializes in providing a variety of transport services. If you are a woodworker who needs a woodworking machine delivered to any part of North America, Mexico, or Canada, let Heavy Haulers take care of everything on your behalf. Our high-quality trucks can accommodate several of the woodworking machines, plus we have qualified drivers who know a lot about taking care of woodworking machines.
With Heavy Haulers, you never have to worry about whether the move is a short or long haul. We cover both, and we are willing to make all the necessary plans to ensure that your woodworking machine gets into your safe hands in good time. Luckily, Heavy Hauler's operators work on every other day of the week. Even when you need the woodworking machine shipped during the weekend, we are always up for the task. CAll now! (800) 908-6206
Contact Our Expert Shipping Specialist's
(800) 908-6206
Cost-Effective Woodworking Machine Shipping Service
A woodworking machine is commonly used in the woodworking industry for wood processing. A woodworking machine typically uses an electric motor as the machine's source of power. Various woodworking machines come in handy in different applications. For instance, panel line woodworking machines are used in the large-scale manufacture of products like cabinets and other wooden items. You can also find panel boring woodworking equipment that is categorized using the number of boring heads that a machine has.
For over a decade, Heavy Haulers has offered quality woodworking shipping services, respecting the deadlines and different needs of our clients. With us, you also have a guarantee that you will get to enjoy the most affordable rates in the nation. All our charges are customized depending on your woodworking machine's dimensions, including weight and size. Call now! (800) 908-6206
Common Types of Woodworking Machines Heavy Haulers Ships
• Artisanal and Hobby Machines


• Panel Line Woodworking Machines


• Panel Edge Processing Equipment


• Panel Automatic Packing Equipment


How to Ship a Woodworking Machine with Heavy Haulers
Always choose Heavy Haulers to haul your woodworking machine. If your state has set any strict regulations that apply to moving woodworking machines, we will take the time to know each rule, together with the traffic laws in your region. Without complications with the local authorities, Heavy Haulers is more likely to reach the woodworking machine's destination at the expected time.
When shipping your woodworking machine, Heavy Haulers will also do the necessary paperwork before the transportation process commences. This includes securing insurance for the woodworking machine and getting all the permits required to move the equipment legally in your state.
Common Trailer Types Available from Heavy Haulers
Heavy Haulers specializes in hauling heavy loads such as construction equipment, oil field rigging and Super Loads. We are wideload experts! We offer an extensive range of trailer choices, including:
Max Weight: 48,000 lbs. | Max Length 53 ft. | Max Width 8.5 ft. | Max Height 11 ft.




Max Weight: 45,000 lbs. | Max Length 29 ft. | Max Width 8.5 ft. | Max Height 11.5 ft.
Max Weight: 150,000+ lbs. | Main Deck Length 29 ft. | Well Width 8.5 ft. | Legal Height Limit 11.6 ft.




Max Weight: 48,000 lbs. | Max Length 53 ft. | Max Width 8.5 ft. | Max Height 8.5 ft.
HEAVYHAULERS.COM
START YOUR SHIPMENT TODAY!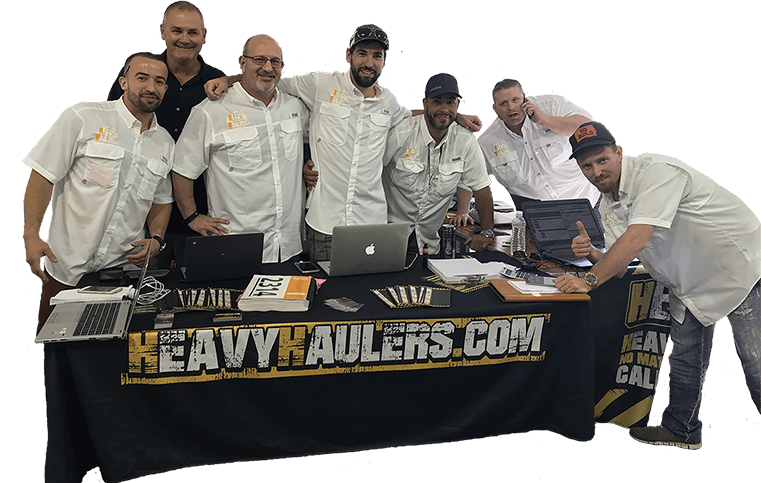 We Are Ready To Help You Haul Your Equipment!
See what you need?
Call us for a FREE Shipping Estimate at (800) 908-6206