Quality Pump House Shipping Services
Pump houses play a critical role in numerous industries. These are large, intricate structures that rely on the proper function of multiple moving parts. When these pump houses, or their parts, are shipped long distances, they need to be handled with care. That is where Heavy Haulers can provide quality shipping pump house services.
When you are assembling a pump house, it is important to think about shipping. At Heavy Haulers, when we ship, haul, or transport a pump house, we know how important it is for each part to arrive intact. That is why our professional drivers, transporters, and shippers learn how to properly handle pump houses and their parts from start to finish. We take care of your cargo as though it was our own. We do this to ensure your cargo arrives at its final destination safely.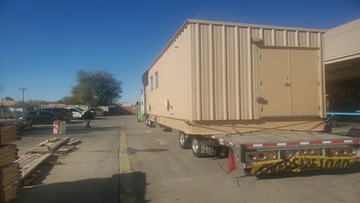 Contact Our Expert Shipping Specialists
(800) 908-6206
Domestic and International Pump House Transport
A pump house, which is also called a pumping station, is a facility that uses pressure changes and pistons to move fluid from one location to another. These stations are commonly used with drilled wells and drinking water. Often, the parts for these pumping stations are transported long distances to the final location. Then, the house or station is assembled on-site. In order for the pump house to work properly, it needs to be shipped properly.
This is why it is important to rely on quality shipping services. Often, these parts are shipped long distances, even internationally. During the shipping process, it is important to make sure that every part is handled with the utmost care. This is where Heavy Haulers is helpful. At Heavy Haulers, we have the expertise necessary to make sure your pump house is shipped with the necessary safety precautions. Call now for a free shipping estimate. (800) 908-6206
How to Ship a Pump House with Heavy Haulers
At Heavy Haulers, we specialize in the shipping of heavy equipment and machinery, that includes a pump house. No matter how long, wide, tall, or heavy your equipment is, we can ship it! We handle equipment involved in the trucking, LTL, cargo, farming, and agriculture industries. With more than a decade of experience, we know what it takes to get your pump house to you safely and quickly, If you would like to learn more about our services, please call us today! We ship equipment in all fifty states, Canada, Mexico, and even overseas! We look forward to helping you with all of your shipping needs. Call now! (800) 908-6206
Common Trailer Types Available from Heavy Haulers
Heavy Haulers specializes in hauling heavy loads such as construction equipment, oil field rigging and Super Loads. We are wideload experts! We offer an extensive range of trailer choices, including:
Max Weight: 48,000 lbs. | Max Length 53 ft. | Max Width 8.5 ft. | Max Height 11 ft.




Max Weight: 45,000 lbs. | Max Length 29 ft. | Max Width 8.5 ft. | Max Height 11.5 ft.
Max Weight: 150,000+ lbs. | Main Deck Length 29 ft. | Well Width 8.5 ft. | Legal Height Limit 11.6 ft.




Max Weight: 48,000 lbs. | Max Length 53 ft. | Max Width 8.5 ft. | Max Height 8.5 ft.
See what you need?
Call us for a FREE Shipping Estimate at (800) 908-6206
HEAVYHAULERS.COM
START YOUR SHIPMENT TODAY!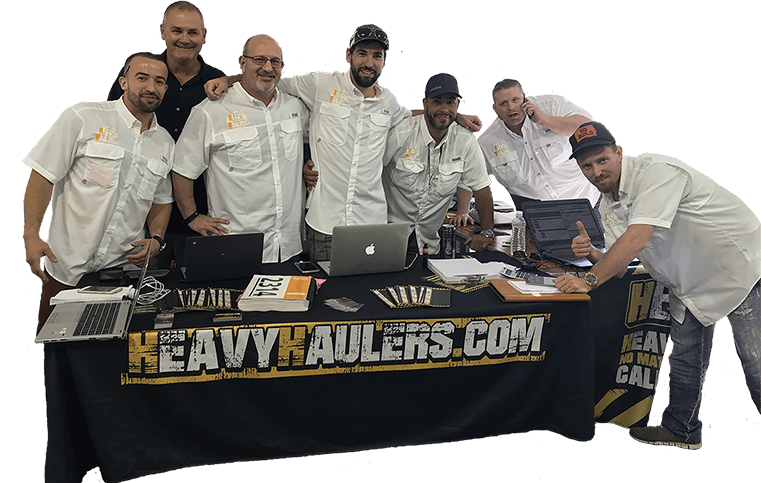 We Are Ready To Help You Haul Your Equipment!
See what you need?
Call us for a FREE Shipping Estimate at (800) 908-6206