Moving a Swimming Pool with Dependable Transport Services
Heavy Haulers transports above ground pools, backyard pools, shipping container pools and more. Each driver, truck, and trailer is hand-picked to haul your swimming pool wherever you need it to be. Above ground pools are the most common type of pools shipped, but below ground pools, such as fiberglass pools are also transported. There are a variety of types, and whether it's a smaller swimming pool that needs LTL (Less than Truckload) or an oversize pool that needs an RGN trailer, Heavy Haulers gets the job done. We're here to move your pool, so you can get back to enjoying fun, sun, and family.
We also transport swimming pool-building materials. Common types include concrete, fiberglass, pool tiling, bricks, pavers, and more. Whether you're shipping a pool or pool building materials, Heavy Haulers is here to handle the heavy lifting, while you focus on what matters. Oversize swimming pool transport requires specialty permits, as oversize means it exceeds the standard legal length and width for transport. Your dedicated transport specialist provides all information about moving a pool. Call now for a free shipping estimate! (800) 908-6206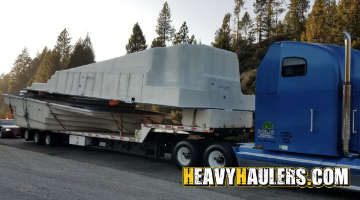 Contact Our Pool
Shipping Specialists
(800) 908-6206
Complete Swimming Pool Shipping Solutions Including Permits and Escorts
Heavy Haulers has over a decade of experience moving swimming pools across the country. As a family-owned business, we understand the importance of making significant memories with your loved ones. That's why we take every precaution when transporting pools. Everything you need for swimming pool shipping, Heavy Haulers does for you. Your dedicated transport specialist gets the permits, takes care of the paperwork, and even provides escort vehicles when necessary. If you need load assistance for your swimming pool haul, we take care of that as well. We take care of every detail, so you can be confident in your pool transport services.
There is a wide variety of swimming pool types. They may be above ground or below ground, and in the past few years, people have even been repurposing shipping containers as pools. The history of swimming pools dates back to 2600 B.C.E, so they've been around for a while. It's one of the most common recreational activities for friends and families. Heavy Haulers is here for the future of your pools. We'll move them anywhere in the United States, even Alaska and Hawaii. Call now for a free swimming pool transport estimate! (800) 908-6206
Common Types of Swimming Pools Heavy Haulers Transports
• Concrete Swimming Pool Shipping
• Fiberglass Pool Transport
• Shipping Container Swimming Pool Transport
• Pool Building Material Shipping

• Above Ground Swimming Pool Hauling
• Below Ground Pool Shipping
• Recreational Swimming Pool Hauling
How to Ship a Swimming Pool with Heavy Haulers
Shipping a swimming pool requires attention to detail and experience in transport. Your dedicated shipping specialist will find the best driver, truck, and trailer to move your pool. When your cargo is loaded, it's strapped down and double checked for safety. Any permits and paperwork are gained beforehand. The route is pre-planned to make sure that the roads are safe for swimming pool shipping. Heavy Haulers provides assistance for loading and offloading, as well as pilot cars if your pool is oversize. With over a decade of experience, we understand the ins-and-outs of hauling a swimming pool. Call now and let's get started! (800) 908-6206
Looking For Transport
With a Specific Trailer?

Max Weight: 150,000+ lbs. | Main Deck Length 29 ft.
| Well Width 8.5 ft. | Legal Height Limit 11.6 ft.

Max Weight: 48,000 lbs. | Max Length 53 ft.
| Max Width 8.5 ft. | Max Height 8.5 ft.
Max Weight: 48,000 lbs. Max Length 53 ft. |
Max Width 8.5 ft. | Max Height 11 ft.
Max Weight: 45,000 lbs. | Max Length 29 ft.
| Max Width 8.5 ft. | Max Height 11.5 ft.
Heavy Haulers Pilot Car Services
Are you looking for a reliable pilot car
for your transport?
Get Started
What is a Shipping Container Pool and How Do I Transport It?
Shipping container pools are shipping containers that are converted into mobile and versatile pools. Another layer of steel is welded inside the corrugated steel walls to ensure the shipping container is watertight. This makes them heavier, but more durable as pools. Some shipping container pools can even double as hot tubs. Shipping container pools can be above ground or in-ground, transport easily, and are great for the summer months. When it comes to shipping container pool transport, permits are necessary. Heavy Haulers is an all-inclusive shipping container pool transport company. We get all the necessary paperwork and permits, find the best truck and trailer, and make sure your shipping container pool is delivered on time. Call now for a free transport estimate for your shipping container pool! (800) 908-6206
HEAVYHAULERS.COM
START YOUR SHIPMENT TODAY!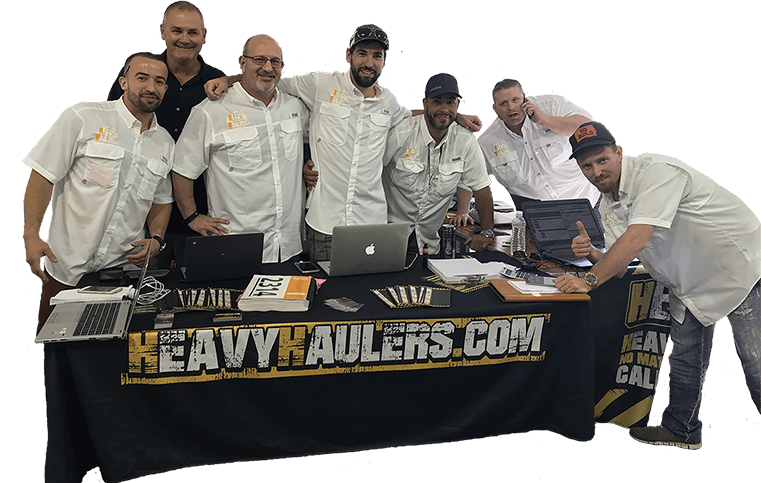 We Are Ready To Help You Haul Your Equipment!