Atlanta, GA Heavy Machinery Shipping Services
We offer efficient, professional service dedicated to providing safe transport of your heavy equipment. We're double insured with carrier and contingency coverage for added protection of your investment, and obtain the legal paperwork and permits required in the state of Georgia for Super Loads. Our reliable drivers must regularly travel the stringent roadways of I-75, GA 400 and the encircling I-285.
Ask Heavy Haulers to transport your machinery between Atlanta, GA and any state in the nation, Canada and Mexico. Contact Heavy Haulers for FREE transport estimates at (800) 908-6206.
Heavy Haulers visits Atlanta, GA regularly. Only one interstate operates in Atlanta, GA:
Airports: RHartsfield-Jackson Atlanta International, Fulton County Airport

Trailer length limit: Some areas are 60', others have no limits

Transport Restrictions: Trailers over 125' require two escorts, max height and width without permit is 16', no movement allowed on Sunday or on major holidays, travel within I-285 restricted to non-rush hour; loads larger than 125,000lbs must travel during daylight only, half-an-hour after sunrise to half-an-hour before sunset.

Common Trailer Types: Removable Gooseneck Trailer (RGN), Lowboy, Flatbed
Our Recent Atlanta, Georgia Shipments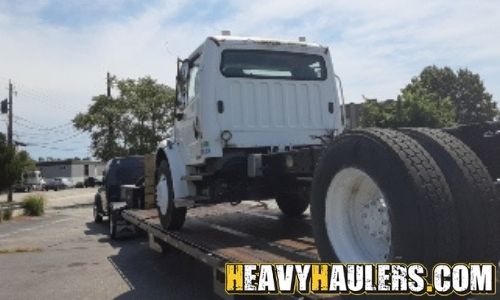 Transporting a Freightliner Daycab to Atlanta from Newark
Origin: Newark, NJ
Destination: Atlanta, GA
Specs: 1 Freighliner; 22L x 8W x 10H; 17000lbs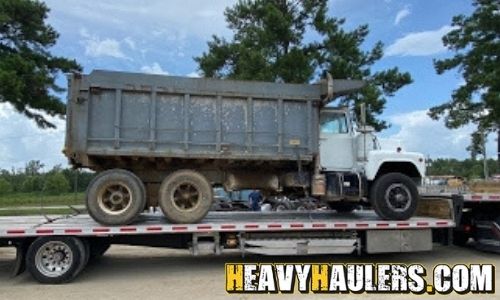 Hauling a Mack R Model Dump Truck from Atlanta
Origin: Atlanta, GA
Destination: Miami, FL
Specs: 1985 Mack R Model Dump Truck; 25L x 8W x 10H; 24000lbs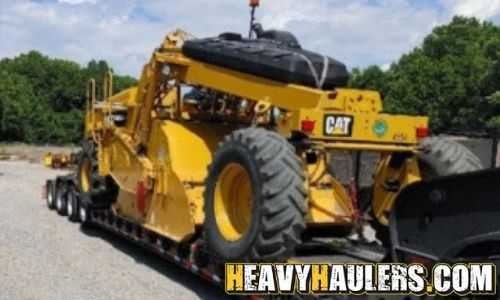 Transporting a CAT RM300 Road Reclaimer to Atlanta, GA
Origin: Williamsburg, VA
Destination: Atlanta, GA
Specs: 2014 CAT RM300; 32L x 9W x 11H; 54000lbs
Looking For Transport
With a Specific Trailer?

Max Weight: 150,000+ lbs. | Main Deck Length 29 ft.
| Well Width 8.5 ft. | Legal Height Limit 11.6 ft.

Max Weight: 48,000 lbs. | Max Length 53 ft.
| Max Width 8.5 ft. | Max Height 8.5 ft.
Max Weight: 48,000 lbs. Max Length 53 ft. |
Max Width 8.5 ft. | Max Height 11 ft.
Max Weight: 45,000 lbs. | Max Length 29 ft.
| Max Width 8.5 ft. | Max Height 11.5 ft.
When Shipping Equipment in Atlanta, GA with Heavy Haulers;
When you choose Heavy Haulers, you're opting for quality. Plenty of fly-by-night operations want your transportation business. We are professional transporters who are in this for the long run. Our nationwide construction-equipment hauling company is:
● Experienced - More than 10 years transporting cargo in the U.S.;

● Double Insured - Carrier and Contingency, Just In Case;

● Professional - Fully Licensed, Bonded and Accredited;

● Efficient - We accept nearly all forms of payment, including cash.
Experience Shipping Heavy Equipment to Atlanta, GA
Heavy Haulers Transport has more than a decade of experience in transport oversized equipment. We can deliver your heavy machinery to or from Atlanta, Georgia and the surrounding area no matter what industry you work in. Some types of equipment we regularly transport throughout the U.S., Canada and Mexico include sweepers, motor graders, construction equipment and drill presses.
Common Equipment Heavy Haulers Transports
Trust Heavy Haulers to transport any brand of equipment you own. Most of our drivers are experienced heavy-machinery operators who can safely maneuver your loads aboard our trailers. Some of the brands we have shipped include: