Affordable Cutaway Van Transport Solutions
Contact Our Expert Shipping Specialists
(800) 908-6206
At Heavy Haulers we take pride in finding affordable cutaway van solutions for our clients. We understand your cutaway van is imperative to your business and your livelihood, so we get the job done right. A member of our highly skilled logistics team is standing by to answer questions you have about shipping your cutaway van. Call us today! (800) 908-6206
Heavy Haulers Provides Quality Shipping and On Time Delivery
With over a decade of experience, Heavy Haulers has grown into a company with a large and diverse fleet, capable of transporting any heavy haul load, and that includes your cutaway van. Whether it's determined a hotshot, step deck, or RGN trailer is the right fit for shipping your cutaway van, Heavy Haulers has you covered. Our top priority is ensuring that your cutaway van is on a secure rig for transport.
An experienced driver will make sure all the proper security measures are in place for a smooth cutaway van transport. Our logistics team will secure the safest and most time-efficient route to deliver your van. They will also obtain any necessary paperwork that may be required, and Heavy Haulers also offers cutaway van
transport tracking, so you can follow along the shipping process.
At Heavy Haulers we strive for excellence, and that means making sure your cutaway van transport is quality, affordable, and hassle-free. Give us a call now and let's get started. (800) 908-6206
Cutaway Vans Variations That We Transport at Heavy Haulers:
● CHEVROLET Express Cutaway-Cube Van
● HINO 268A Box Cutaway Truck
● CHEVROLET Express Cutaway-Cube Van
● RAM Promaster 3500 Cutaway-Cube Straight Truck
● CHEVROLET Express 3500 Cutaway Truck
● FORD E-Series Cutaway Van
● FORD Transit Cutaway-Cube Box Truck
● CHEVROLET Low Cab Forward 4500 Cutaway Straight Truck
● CHEVROLET 4500 Express Cutaway
● GMC Savana Cutaway Truck
HEAVYHAULERS.COM
START YOUR SHIPMENT TODAY!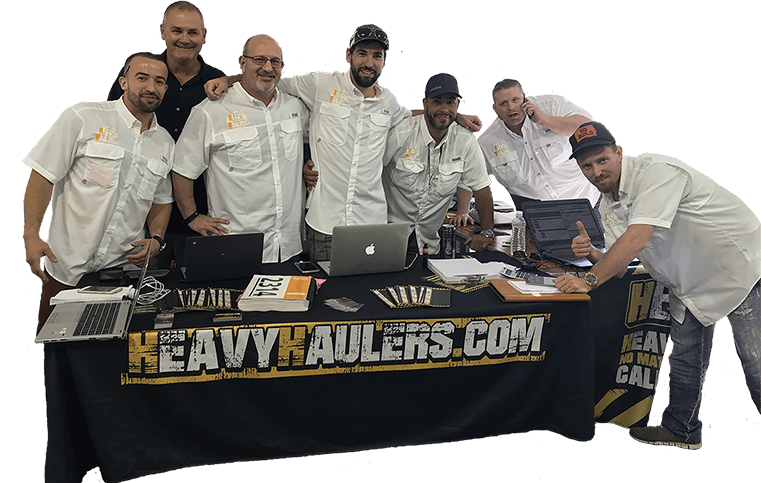 We Are Ready To Help You Haul Your Equipment!
We transport many brands of Trucks across the country and North America
Trust Heavy Haulers to transport any brand of truck you own. We are experienced in handling all types of brands and manufacturers, we have hands-on experience shipping all truck manufacturers there is on the road! Some of the truck brands we commonly ship include:
Heavy Haulers Ships Across All 50 States
Alabama - Alaska - Arizona - Arkansas - California - Colorado - Connecticut - Delaware - Florida - Georgia - Hawaii - Idaho - Illinois - Indiana - Iowa - Kansas - Kentucky - Louisiana - Maine - Maryland - Massachusetts - Michigan - Minnesota - Mississippi - Missouri - Montana - Nebraska - Nevada - New Hampshire - New Jersey - New Mexico - New York - North Carolina - North Dakota - Ohio - Oklahoma - Oregon - Pennsylvania - Rhode Island - South Carolina - South Dakota - Tennessee - Texas - Utah - Vermont - Virginia - Washington - West Virginia - Wisconsin - Wyoming
Looking For Transport
With a Specific Trailer?

Max Weight: 150,000+ lbs. | Main Deck Length 29 ft.
| Well Width 8.5 ft. | Legal Height Limit 11.6 ft.

Max Weight: 48,000 lbs. | Max Length 53 ft.
| Max Width 8.5 ft. | Max Height 8.5 ft.
Max Weight: 48,000 lbs. Max Length 53 ft. |
Max Width 8.5 ft. | Max Height 11 ft.
Max Weight: 45,000 lbs. | Max Length 29 ft.
| Max Width 8.5 ft. | Max Height 11.5 ft.
Heavy Haulers Pilot Car Services
Are you looking for a reliable pilot car
for your transport?
Get Started
See what you need?
Call us for a FREE Shipping Estimate at (800) 908-6206