The Best Salvage Truck Shipping Services
Heavy Haulers provides quality salvage truck transport solutions. We take shipping your heavy duty truck seriously, as we want to make sure you have a hassle-free transport experience. We transport salvage trucks using flatbed, step-deck or hotshot trailers which are thoroughly graded for any size and weight. For versatile salvage truck guaranteed transport and delivery services, call Heavy Haulers. (800) 908-6206
Get Your Salvage Truck Where it Needs to Be On Time
The transport of salvage trucks is best done on hotshot or flatbed trailers as a cost-effective option. Heavy Haulers undertakes singular and large consignments of salvage trucks after a comprehensive free no obligation shipping quote. With one of the most competitive price-to-ship indexes in the country, Heavy Haulers will procure the permits required for some interstate or inter-country salvage truck shipments.
Contact Our Expert Shipping Specialist's
(800) 908-6206
Route plans take into consideration such aspects of your salvage truck transport as logistics or delivery within your preferred schedule. Our top-rated shipping services have been ten years in the making, and we now cover the entire North American continent. Heavy Haulers runs an ultra-modern and well haulage equipped fleet of trailers that simplifies the shipping of all manner of salvage trucks.
Salvage trucks are those trucks that have been damaged severely by accident or excessive tear. These trucks are valued as beyond repair and are often sold just as they are or for their parts. Handpicked loading and offloading specialists study your salvage truckload size to determine the best flat or step deck trailer that's most suitable.
Salvage Trucks Shipped on a Heavy Haulers Capacity Rig
Our specialists observe all the manufacturer guidelines when handling your salvage truck to provide secure and safe haulage transport. Angles in the transit process of your salvage equipment that seems impossible shall be worked out to form a viable haulage plan. Call a Heavy Haulers representative to get started. (800) 908-6206
See what you need?
Call us for a FREE Shipping Estimate at (800) 908-6206
HEAVYHAULERS.COM
START YOUR SHIPMENT TODAY!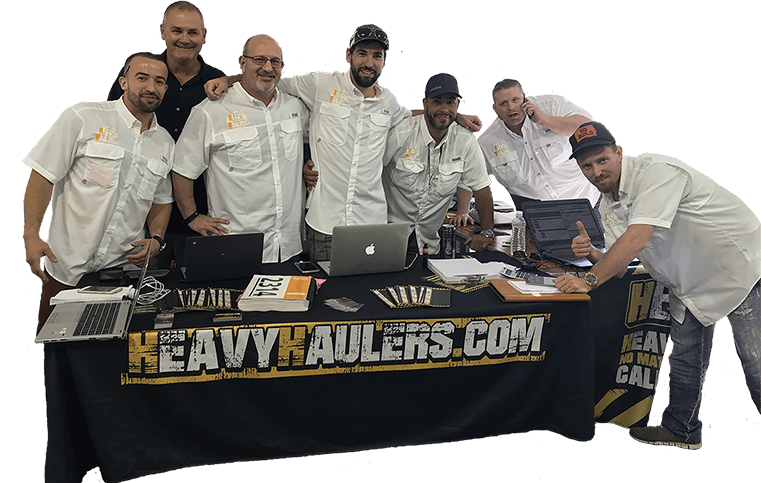 We Are Ready To Help You Haul Your Equipment!
We transport many brands of Trucks across the country and North America
Trust Heavy Haulers to transport any brand of truck you own. We are experienced in handling all types of brands and manufacturers, we have hands-on experience shipping all truck manufacturers there is on the road! Some of the truck brands we commonly ship include:
Heavy Haulers Ships Across All 50 States
Alabama - Alaska - Arizona - Arkansas - California - Colorado - Connecticut - Delaware - Florida - Georgia - Hawaii - Idaho - Illinois - Indiana - Iowa - Kansas - Kentucky - Louisiana - Maine - Maryland - Massachusetts - Michigan - Minnesota - Mississippi - Missouri - Montana - Nebraska - Nevada - New Hampshire - New Jersey - New Mexico - New York - North Carolina - North Dakota - Ohio - Oklahoma - Oregon - Pennsylvania - Rhode Island - South Carolina - South Dakota - Tennessee - Texas - Utah - Vermont - Virginia - Washington - West Virginia - Wisconsin - Wyoming
Looking For Transport
With a Specific Trailer?

Max Weight: 150,000+ lbs. | Main Deck Length 29 ft.
| Well Width 8.5 ft. | Legal Height Limit 11.6 ft.

Max Weight: 48,000 lbs. | Max Length 53 ft.
| Max Width 8.5 ft. | Max Height 8.5 ft.
Max Weight: 48,000 lbs. Max Length 53 ft. |
Max Width 8.5 ft. | Max Height 11 ft.
Max Weight: 45,000 lbs. | Max Length 29 ft.
| Max Width 8.5 ft. | Max Height 11.5 ft.
Heavy Haulers Pilot Car Services
Are you looking for a reliable pilot car
for your transport?
Get Started
See what you need?
Call us for a FREE Shipping Estimate at (800) 908-6206