On-Time Delivery for Dually Truck Transport
To properly ship your dually truck, you'll need a transport driver with the specific knowledge and experience to load and transport it. Choosing a company with experience in shipping heavy equipment means that your truck will be delivered on time and at a fair price. We work with contracted drivers who have certification and training to secure your load.
Dually trucks are common for construction sites, where workers need to quickly haul equipment and materials. They're designed to travel well over rough roads and unfinished job sites. Heavy Haulers can move not just your dually trucks, but all of your construction equipment, even in a convoy.
Contact Our Expert Shipping Specialist's
(800) 908-6206
The Best Dually Truck Shipping Services
Heavy Haulers has been in the oversized shipment business for over a decade. We strive to provide the lowest possible price to move your vehicle within a reasonable amount of time. Our pricing experts consider not only supply and demand and diesel fuel rates, but also may be able to reach a better price for popular transport routes and seasonal backhaul routes.
We start with planning the right route for your dually truck, taking into account the most efficient way to get it to you. We'll evaluate the weight and dimensions of your truck and determine the right size trailer and rig. You'll receive an online code to track your shipment in real-time. We even take care of all paperwork needed to ship your dually truck, taking one more burden off your plate.
Understanding Dually Truck Shipment
Dually trucks are heavy-duty trucks with four rear tires, designed for greater torque when hauling. These trucks are created for towing and heavy lifting, with tougher shocks, suspension, and more powerful brakes. They may ship either in a regular car carrier or a flatbed. Shipping your dually truck instead of driving it from one place to the next itself reduces overall wear and tear on the vehicle. If you're moving your construction equipment on a convoy, it just makes sense to ship your dually truck in the same manner, ensuring timely delivery.
Common Types of Dually Trucks:
● Ford Super Duty F-350
● Chevrolet Silverado 3500
● GMC Sierra 3500
● Dodge Ram 3500 Heavy Duty
See what you need?
Call us for a FREE Shipping Estimate at (800) 908-6206
HEAVYHAULERS.COM
START YOUR SHIPMENT TODAY!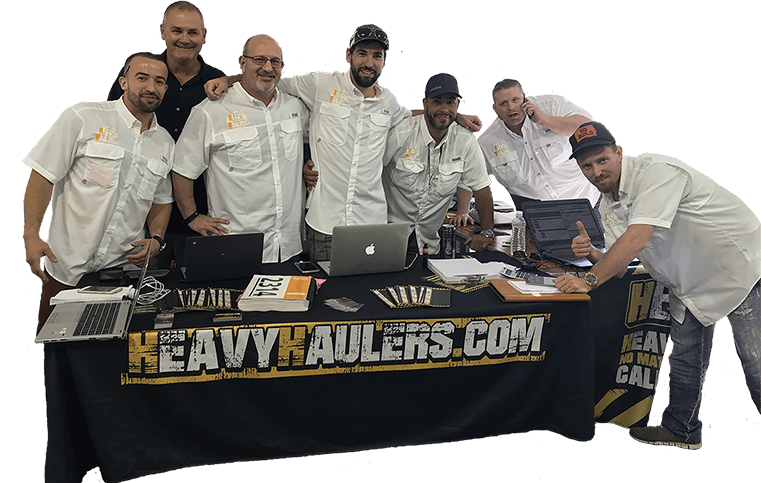 We Are Ready To Help You Haul Your Equipment!
See what you need?
Call us for a FREE Shipping Estimate at (800) 908-6206
We transport many brands of Trucks across the country and North America
Trust Heavy Haulers to transport any brand of truck you own. We are experienced in handling all types of brands and manufacturers, we have hands-on experience shipping all truck manufacturers there is on the road! Some of the truck brands we commonly ship include:
Heavy Haulers Ships Across All 50 States
Alabama - Alaska - Arizona - Arkansas - California - Colorado - Connecticut - Delaware - Florida - Georgia - Hawaii - Idaho - Illinois - Indiana - Iowa - Kansas - Kentucky - Louisiana - Maine - Maryland - Massachusetts - Michigan - Minnesota - Mississippi - Missouri - Montana - Nebraska - Nevada - New Hampshire - New Jersey - New Mexico - New York - North Carolina - North Dakota - Ohio - Oklahoma - Oregon - Pennsylvania - Rhode Island - South Carolina - South Dakota - Tennessee - Texas - Utah - Vermont - Virginia - Washington - West Virginia - Wisconsin - Wyoming
Looking For Transport
With a Specific Trailer?

Max Weight: 150,000+ lbs. | Main Deck Length 29 ft.
| Well Width 8.5 ft. | Legal Height Limit 11.6 ft.

Max Weight: 48,000 lbs. | Max Length 53 ft.
| Max Width 8.5 ft. | Max Height 8.5 ft.
Max Weight: 48,000 lbs. Max Length 53 ft. |
Max Width 8.5 ft. | Max Height 11 ft.
Max Weight: 45,000 lbs. | Max Length 29 ft.
| Max Width 8.5 ft. | Max Height 11.5 ft.
Heavy Haulers Pilot Car Services
Are you looking for a reliable pilot car
for your transport?
Get Started