Toter Truck Transportation Done Door-to-Door, Insured, and Nationwide!
A Toter is a tractor unit that is designed for towing mobile homes in both the manufactured and modular housing industries, but this is not the only application for the equipment. Toters come in different designs such as those that are designed for delivering in nearby smaller home sites and those that are designed to function in a similar manner to the semi-trailer trucks. The notable difference between the Toter trucks and the semi-trailer trucks is that the semi-trailer trucks have longer sleeper cabs and wheelbases. The Toters, on the other hand, are fitted with a ball of 59 mm diameter joined together with the tow hitch. Although this is the case, some Toters are a hybrid containing both a ball bitch and fifth wheel.
The Toter trucks with a fifth wheel hitch and a ball hitch are versatile as they are capable of towing multiple types of mobile homes as well as other items such as trailers and boats, among other recreational designed vehicles. The Toter trucks usually have extended mirrors since some mobile homes can be as wide as 18 feet wide. The most common Toter trucks have either a single axle or Tandem axles.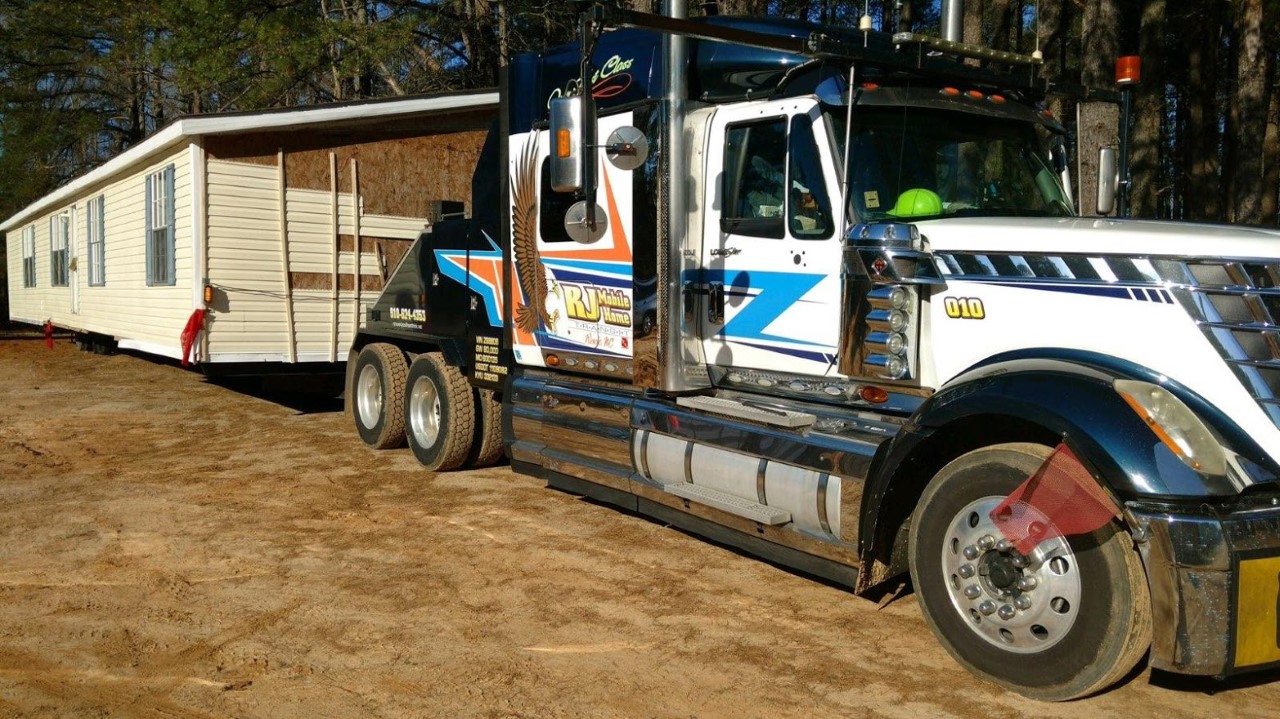 Let Heavy Haulers Use Our own Toter Trucks For your Mobile Homes or Haul One For You!
Depending on the intended use of the Toter truck, some come with a day cab while others come with a sleeper cab. You can also inquire from your favorite manufacturer whether they can customize a Toter truck for you to fit your current needs. There are companies that have specialized in customizing the Toter trucks and make your smart car into a larger trailer that you can go with anywhere you want.
Given that the Toter trucks vary in size and width, it is advisable to seek for transportation services of your heavy Toter truck from a company that has more than a decade of experience in shipping the heavy machinery for over a decade. Are you worried about how you will get your Toter truck to the next work station on time and free of damage? It is time you stop getting worried as Heavy Haulers is here to relieve you the transportation burden.

Recent Toter Truck Transports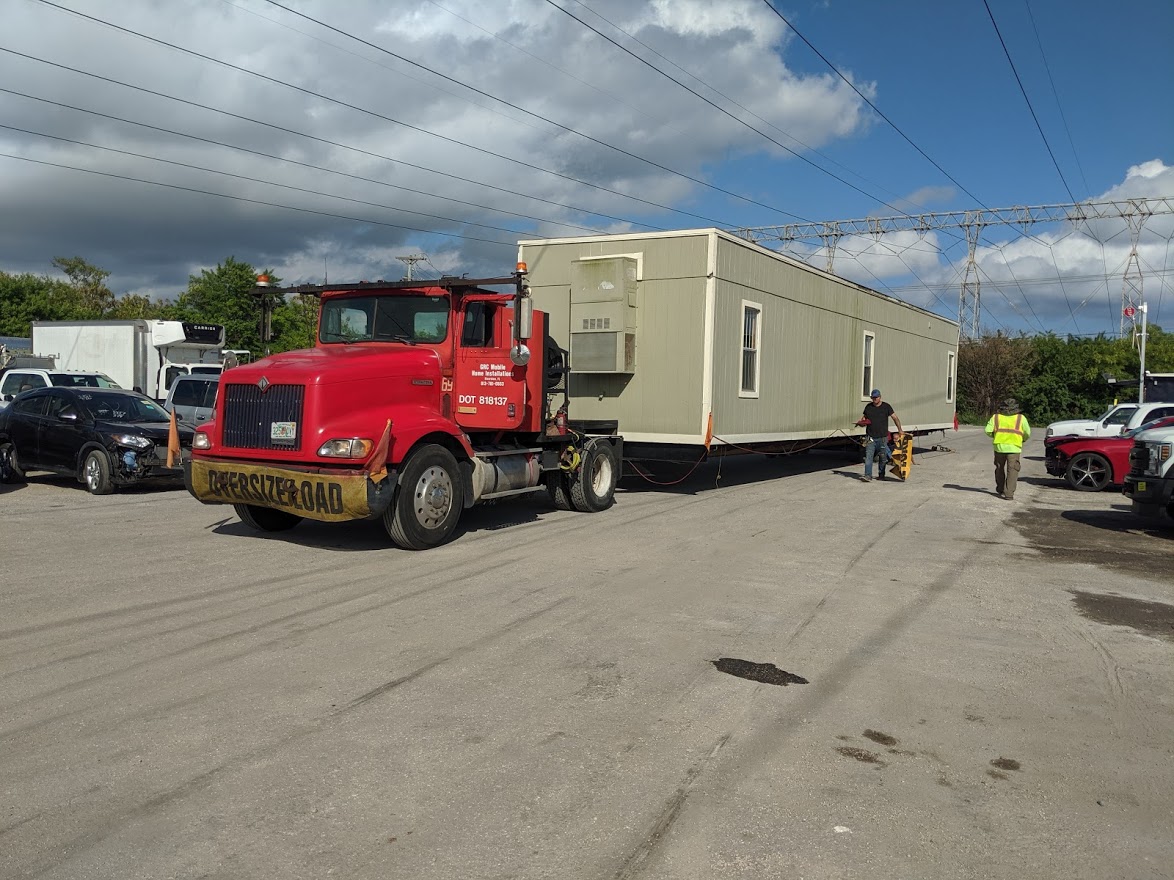 2019 TICO Spotter Trucks Hauled on an RGN Trailer
Shipping From: Ridgeland, SC 29936

Transporting To: Des Moines, IA

Specs: 2019 TICO Spotter Truck;17L X 8.6W X 10.4H; 16,500lbs

Transport Specialist: Jamie Horvath (754) 203-8738
Common Trailer Types Available from Heavy Haulers
Heavy Haulers specializes in hauling heavy loads such as construction equipment, oil field rigging and Super Loads. We are wideload experts! We offer an extensive range of trailer choices, including:
Max Weight: 48,000 lbs. | Max Length 53 ft. | Max Width 8.5 ft. | Max Height 11 ft.




Max Weight: 45,000 lbs. | Max Length 29 ft. | Max Width 8.5 ft. | Max Height 11.5 ft.
Max Weight: 150,000+ lbs. | Main Deck Length 29 ft. | Well Width 8.5 ft. | Legal Height Limit 11.6 ft.




Max Weight: 48,000 lbs. | Max Length 53 ft. | Max Width 8.5 ft. | Max Height 8.5 ft.
We transport many brands of Trucks across the country and North America
Trust Heavy Haulers to transport any brand of truck you own. We are experienced in handling all types of brands and manufacturers, we have hands-on experience shipping all truck manufacturers there is on the road! Some of the truck brands we commonly ship include:
Total Toter! Let Heavy Haulers do it all!
Heavy Haulers is a transporting company that has shown outstanding services to its customers by shipping equipment of all sizes and widths across the United States, Canada, and Mexico for more than a decade. The logistics specialists have interacted with all the state laws and are aware of all the rules regarding the transportation of heavy equipment on the roads. Their outstanding services in the shipping and transportation industry has helped them acquire certification to transport oversize or overweight equipment on roads without an escort. Lest you be assured that even without an escort, you Toter truck will get to your next work station on time and damage free.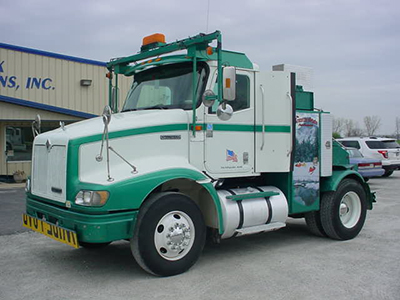 You should be smiling already knowing that your Toter truck is at your next work site if you choose Heavy Haulers to haul the trucks for you. We are also aware that the unforeseen can happen with your Toter truck in the course of transportation and in such a case, we usually have we carry double insurance, both carrier, and contingency to ensure we have you covered.
Heavy Haulers Offers Insured Toter Transport Services
Heavy Haulers specialize in transporting all types of equipment from light to medium to heavy machinery. We have logistics specialists who will ensure that your item such as Toter truck gets to your preferred destination in time and damage-free. We understand the time a key factor and is money, and therefore, we offer to save both for you. Our costs are pocket-friendly, and timeliness is exceptional. Heavy Haulers logistics specialists will ensure that your Totter truck is at your next work station on time at an affordable cost. Call us today for a free quotation and arrangements on shipping your Toter truck at (800) 908-6206.