Shipping a Monster Truck Anywhere in the U.S. and Overseas
Heavy Haulers has been shipping a variety of heavy machinery and equipment for more than a decade now. Along the way, we've gained a lot of experience and valuable knowledge to help us ship monster trucks. Monster trucks are huge and can be a challenge to ship. However with Heavy Haulers, it's as easy as it will ever be. We've successfully transported monster trucks to performing shows as well as to people's doorsteps. We have resources and manpower to help us transport monster trucks safely and on time.
Our team of professionals are experienced in shipping monster trucks anywhere in the United States, including Alaska and Hawaii. We also have a dedicated international team ready to transport a monster truck overseas. Whether you need to haul a monster truck to the next show, or ship it to a new owner, we've got you covered. Call now for a free transport estimate! (800) 908-6206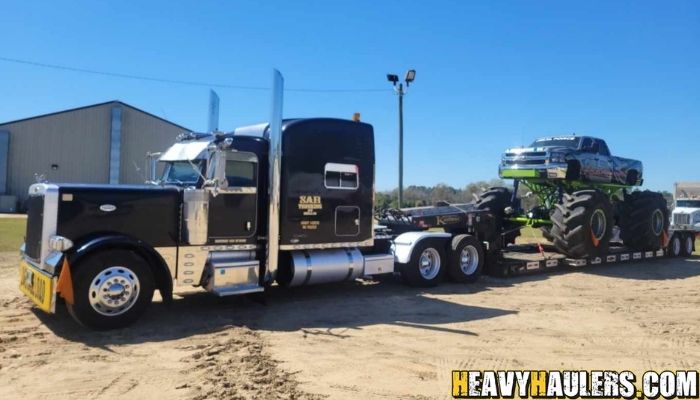 Get Your Equipment Transport
Quote Now! (800) 908-6206
Fully Insured Monster Truck Transport Services
At Heavy Haulers, we are licensed, bonded, and insured to transport monster trucks. This provides our clients with the confidence of knowing their monster truck transport is covered during every step of the shipping process. We care about our clients' heavy machinery while they are under our care and we always ensure they get to them in the same condition we picked them in. Shipping a monster truck requires to be done by professionals because these huge trucks are made of heavy duty suspensions and oversize tires which can make them challenging to transport. We ship both single and multiple monster trucks. Our state of the art trailers are highly maintained and spacious enough to accommodate the monster trucks without a problem.Our drivers are highly experienced and this guarantees safety and timeliness while shipping a monster truck.
Heavy Haulers has a reputation of safely shipping and delivering monster trucks. In case a client needs to ship a monster truck urgently, we offer expedited shipping services. At an extra fee, our specialists process your shipping request and your monster truck is shipped immediately. We fully commit to transporting all types of monster trucks from doorsteps, shows or any other place to any part of the country, Mexico and Canada. Our specialists have the knowledge of all the steps required to process your request to ship a monster truck fast. We transport monster trucks to competitions, entertainment shows and anywhere else our clients request. Our resources are distributed all over the country and this makes the shipping faster. Regardless of the size, weight, dimension or location of your monster truck, we will get it to where it needs to be safely. Let's get started! (800) 908-6206
Recent Monster Trucks Transported By Heavy Haulers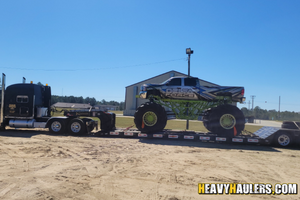 Shipping a 2008 Chevy Silverado Monster Truck
Origin: Tifton, GAL 31795
Destination: Perry, FL 32349
Specs: 22L 11.10W 11.40H; 30000lbs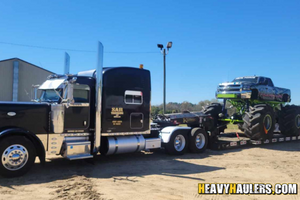 2008 Chevy Silverado Monster Truck
Origin: Tifton, GAL 31795
Destination: Perry, FL 32349
Specs: 22L 11.10W 11.40H; 30000lbs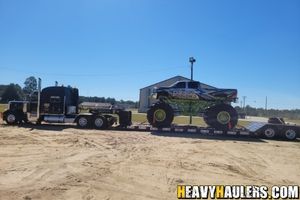 Hauling a Monster Truck
Origin: Tifton, GA
Destination: Perry, FL
Specs: 22L 11.10W 11.10 30000#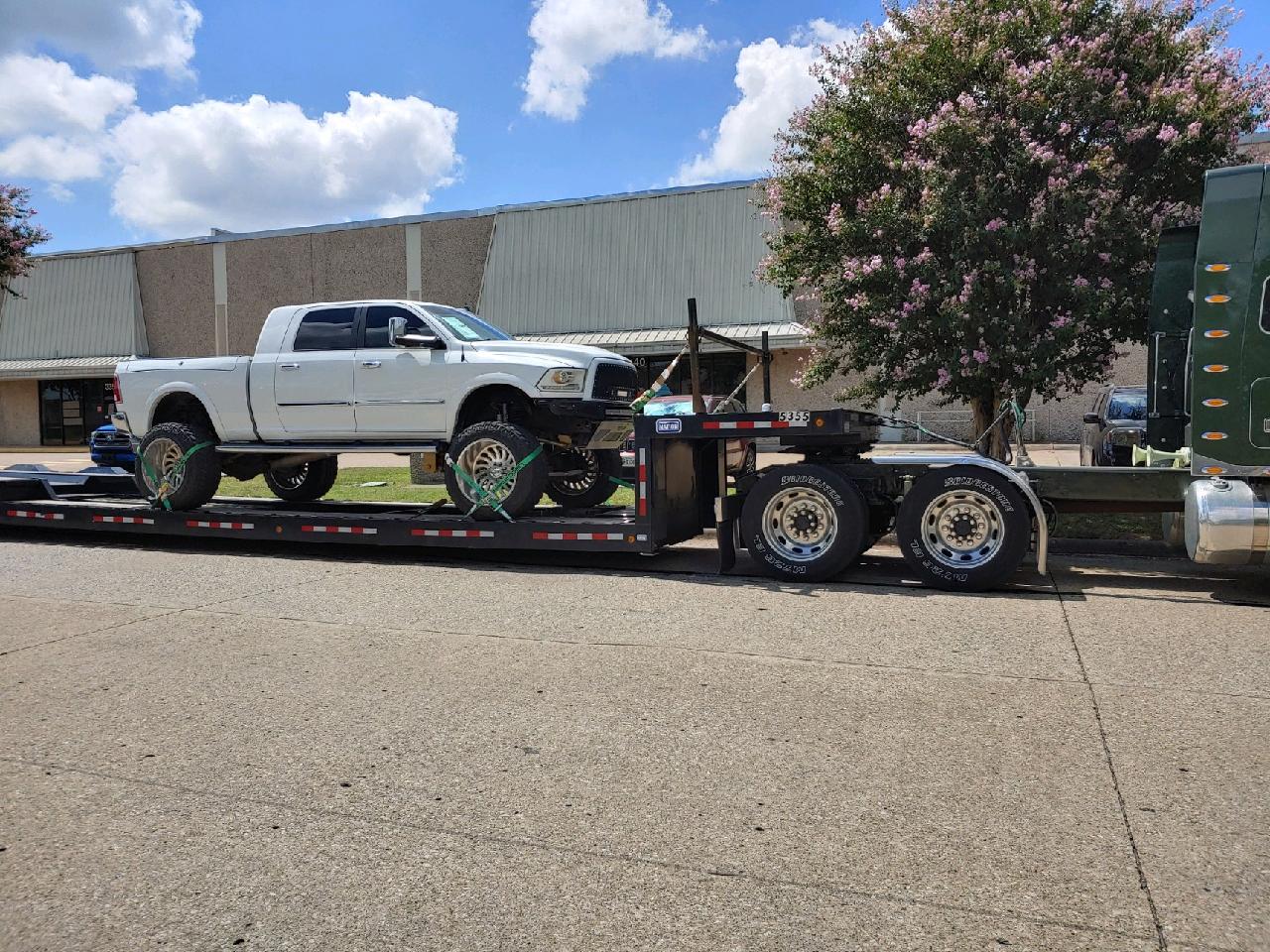 Shipping a Monster Truck
Origin: Grapevine, TX
Destination: Long Beach, CA
Specs: 2014 Ram 21L7.3W 7.1HT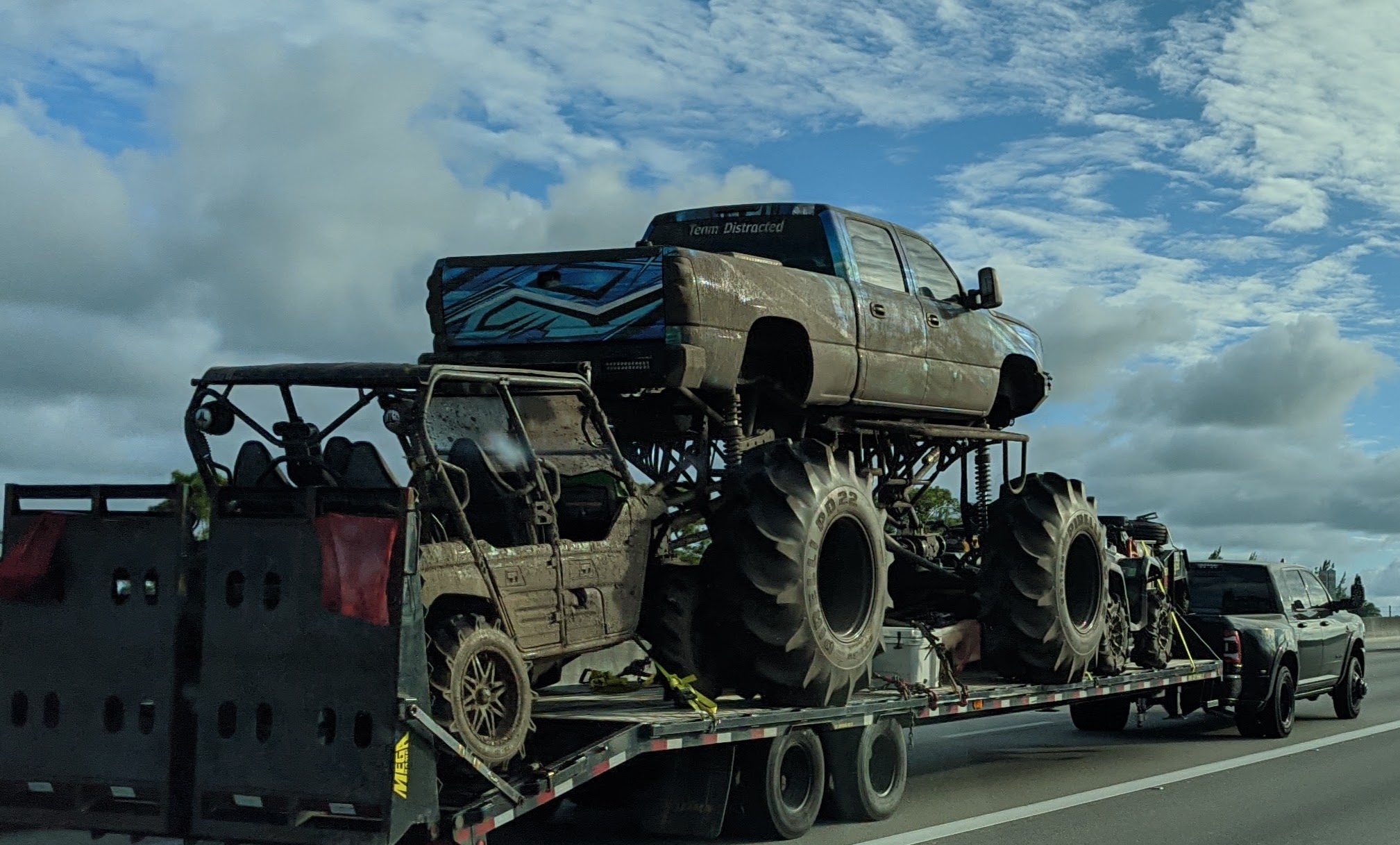 Transporting a Monster Truck
Origin: Melbourne, AR
Destination: Franklin, NC
Specs: 1 Taylor TX360L Forklift 47,500# 26L 8.7W 12H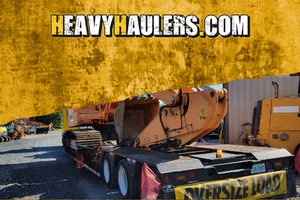 Get a Transport Quote
New
Monster Truck Transports With Heavy Haulers
HEAVYHAULERS.COM
START YOUR SHIPMENT TODAY!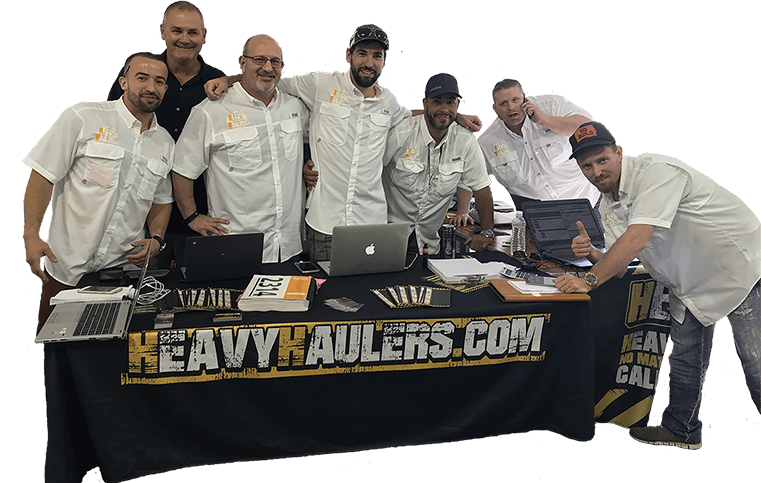 We Are Ready To Help You Haul Your Equipment!
We transport many brands of Trucks across the country and North America
Trust Heavy Haulers to transport any brand of truck you own. We are experienced in handling all types of brands and manufacturers, we have hands-on experience shipping all truck manufacturers there is on the road! Some of the truck brands we commonly ship include:
Heavy Haulers Ships Across All 50 States
Alabama - Alaska - Arizona - Arkansas - California - Colorado - Connecticut - Delaware - Florida - Georgia - Hawaii - Idaho - Illinois - Indiana - Iowa - Kansas - Kentucky - Louisiana - Maine - Maryland - Massachusetts - Michigan - Minnesota - Mississippi - Missouri - Montana - Nebraska - Nevada - New Hampshire - New Jersey - New Mexico - New York - North Carolina - North Dakota - Ohio - Oklahoma - Oregon - Pennsylvania - Rhode Island - South Carolina - South Dakota - Tennessee - Texas - Utah - Vermont - Virginia - Washington - West Virginia - Wisconsin - Wyoming
Looking For Transport
With a Specific Trailer?

Max Weight: 150,000+ lbs. | Main Deck Length 29 ft.
| Well Width 8.5 ft. | Legal Height Limit 11.6 ft.

Max Weight: 48,000 lbs. | Max Length 53 ft.
| Max Width 8.5 ft. | Max Height 8.5 ft.
Max Weight: 48,000 lbs. Max Length 53 ft. |
Max Width 8.5 ft. | Max Height 11 ft.
Max Weight: 45,000 lbs. | Max Length 29 ft.
| Max Width 8.5 ft. | Max Height 11.5 ft.
Heavy Haulers Pilot Car Services
Are you looking for a reliable pilot car
for your transport?
Get Started
See what you need?
Call us for a FREE Shipping Estimate at (800) 908-6206