Glider Kit Trucks Shipping on Heavy Haulers Multi-Purpose Trailers
Our high capacity flatbed, drop deck and hotshot trailer tractor combinations offer seamless shipping of gilder kit cargo. A comprehensive glider truck shipping estimate is available at Heavy Haulers, who provide a no-obligation quotation that is budget-friendly. Call a dispatch manager today and have your glider kit truck loaded onto our trailers for guaranteed secure delivery on (800) 908-6206.
Glider Kit Trucks Transport on Heavy Haulers High Capacity Platform Rigs
Up to date, glider kit truck shipping equipment by expert operators facilitate smoother loading and unloading. We may employ hydraulic ramps to roll on and off the glider kit trucks from our trailer platforms. Heavy Haulers experienced glider kit trucks transporters use drop deck trailers for high loads to minimize logistical limitations for interstate shipping.
Contact Our Expert Shipping Specialist's
(800) 908-6206
Glider kit trucks are cab chassis combos without engines or transmissions except for the factory-installed reman rears. These units come without power mechanisms from the factory; thus the name Glider kits and they have a manufacturer's warranty on the cab and chassis that may extend to a year or 100,000 miles. Glider' kitters' take these trucks and refit them with engines and transmissions from different chassis compatible models for a ready to work vehicle. During a route planning session, Heavy Haulers dispatchers assess all aspects of the glider kit truck consignment to circumnavigate impediments on the way.
Glider Kit Trucks Commercial Transport is Affordable at Heavy Haulers
Reduce your glider kit truck traffic and loading time with Heavy Haulers' policy of dropping empty trailers at your yard for convenience. We may also employ the use of cranes, winches and wrecker tow-vans than mount the glider kit trucks where there are no loading docks or ramps won't fit. A Heavy Haulers dispatcher is waiting for your call. (800) 908-6206
See what you need?
Call us for a FREE Shipping Estimate at (800) 908-6206
HEAVYHAULERS.COM
START YOUR SHIPMENT TODAY!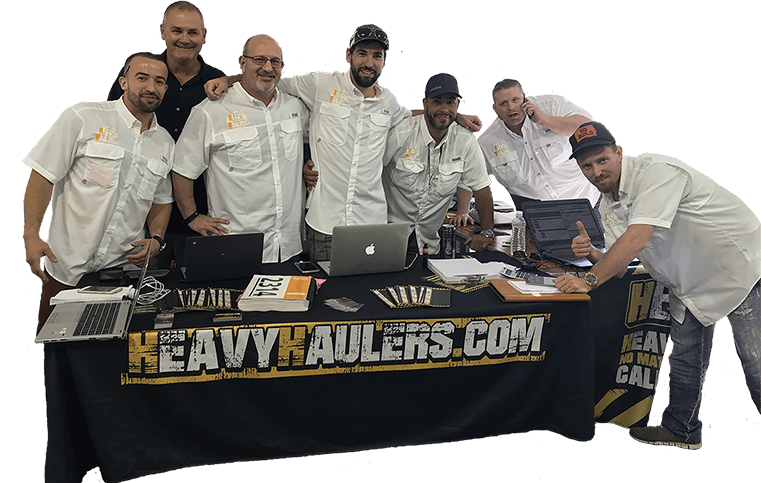 We Are Ready To Help You Haul Your Equipment!
We transport many brands of Trucks across the country and North America
Trust Heavy Haulers to transport any brand of truck you own. We are experienced in handling all types of brands and manufacturers, we have hands-on experience shipping all truck manufacturers there is on the road! Some of the truck brands we commonly ship include:
Heavy Haulers Ships Across All 50 States
Alabama - Alaska - Arizona - Arkansas - California - Colorado - Connecticut - Delaware - Florida - Georgia - Hawaii - Idaho - Illinois - Indiana - Iowa - Kansas - Kentucky - Louisiana - Maine - Maryland - Massachusetts - Michigan - Minnesota - Mississippi - Missouri - Montana - Nebraska - Nevada - New Hampshire - New Jersey - New Mexico - New York - North Carolina - North Dakota - Ohio - Oklahoma - Oregon - Pennsylvania - Rhode Island - South Carolina - South Dakota - Tennessee - Texas - Utah - Vermont - Virginia - Washington - West Virginia - Wisconsin - Wyoming
Looking For Transport
With a Specific Trailer?

Max Weight: 150,000+ lbs. | Main Deck Length 29 ft.
| Well Width 8.5 ft. | Legal Height Limit 11.6 ft.

Max Weight: 48,000 lbs. | Max Length 53 ft.
| Max Width 8.5 ft. | Max Height 8.5 ft.
Max Weight: 48,000 lbs. Max Length 53 ft. |
Max Width 8.5 ft. | Max Height 11 ft.
Max Weight: 45,000 lbs. | Max Length 29 ft.
| Max Width 8.5 ft. | Max Height 11.5 ft.
Heavy Haulers Pilot Car Services
Are you looking for a reliable pilot car
for your transport?
Get Started
See what you need?
Call us for a FREE Shipping Estimate at (800) 908-6206