Our High Capacity Rigs Offer Top Notch Chipper Truck Transport
When looking for chipper truck transportation, look no further than Heavy Haulers capable fleet of high capacity tractor-trailer combinations. We adhere to all the requirements as we haul the oversize weights across the US, Canada, and Mexico.
A chipper or "chip" truck is a heavy duty forestry truck, designed to catch large quantities of woodchips as soon as an industrial woodchipper spits them out. They are created by a variety of manufacturers such as Ford, Chevrolet, and Isuzu. Rest assured, Heavy Haulers can ship your chipper truck where it needs to be, so you can get back to work. Our highly skilled logistics team is ready to find the most affordable rates for you. Call now. (800) 908-6206.
Contact Our Expert Shipping Specialist's
(800) 908-6206
Chipper Trucks Shipping Services are Hassle-Free
We have an expert, trusted, and experienced crew of chipper truck moving specialists that are ready to handle hauling a chipper truck, whether for an individual or large corporation. Professional solution providers at Heavy Haulers expedite full packages of industrial and commercial clipper truck relocation. Give us your specifics and the manufacturer's models of chipper trucks that need shipping, and we shall do the rest. That's why we're the top chipper truck shipping company around.
Chipper trucks are dump truck types that are utilized in the transportation of wood chips and have an opening where the wood chipper chute fills its body. Highly versatile and useful, chipper truck help in the reduction of wood processing remains and are vital for recycling tree debris. Available models of wood chipper trucks come in light, medium to heavy-duty specifications that handle the wood chips, vegetation debris or mulch used for gardening and landscaping.
Chipper truck shipping services at Heavy Haulers utilize specialized trailers and tractor combinations for guaranteed delivery. It is needless to dismantle your chipper truck for transition as Heavy Hauler's expansive trailer fleet will haul the cargo at one go.
Chipper Trucks Commercial Transport by Heavy Haulers Specialists
A chipper truck transportation company with over ten year's dominance in the freight shipping sector, Heavy Haulers provides impeccable transport from load to unload. Our dispatchers procure permits and insurance for clipper truckloads that cross state or international borders and are available now. (800) 908-6206
See what you need?
Call us for a FREE Shipping Estimate at (800) 908-6206
HEAVYHAULERS.COM
START YOUR SHIPMENT TODAY!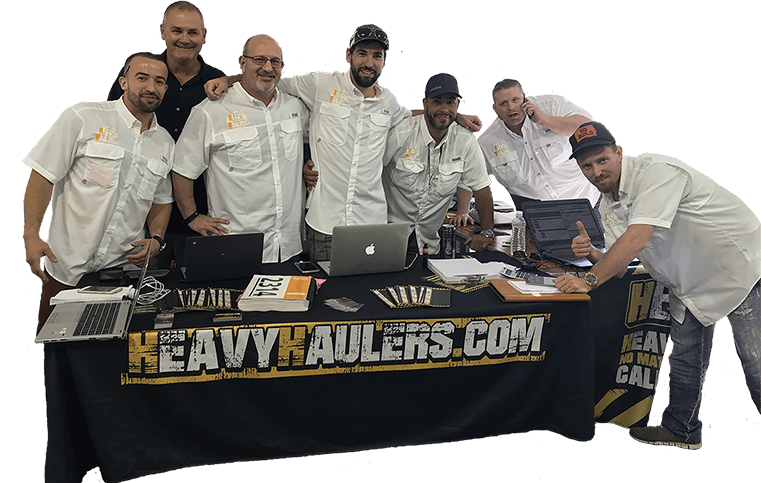 We Are Ready To Help You Haul Your Equipment!
We transport many brands of Trucks across the country and North America
Trust Heavy Haulers to transport any brand of truck you own. We are experienced in handling all types of brands and manufacturers, we have hands-on experience shipping all truck manufacturers there is on the road! Some of the truck brands we commonly ship include:
Heavy Haulers Ships Across All 50 States
Alabama - Alaska - Arizona - Arkansas - California - Colorado - Connecticut - Delaware - Florida - Georgia - Hawaii - Idaho - Illinois - Indiana - Iowa - Kansas - Kentucky - Louisiana - Maine - Maryland - Massachusetts - Michigan - Minnesota - Mississippi - Missouri - Montana - Nebraska - Nevada - New Hampshire - New Jersey - New Mexico - New York - North Carolina - North Dakota - Ohio - Oklahoma - Oregon - Pennsylvania - Rhode Island - South Carolina - South Dakota - Tennessee - Texas - Utah - Vermont - Virginia - Washington - West Virginia - Wisconsin - Wyoming
Looking For Transport
With a Specific Trailer?

Max Weight: 150,000+ lbs. | Main Deck Length 29 ft.
| Well Width 8.5 ft. | Legal Height Limit 11.6 ft.

Max Weight: 48,000 lbs. | Max Length 53 ft.
| Max Width 8.5 ft. | Max Height 8.5 ft.
Max Weight: 48,000 lbs. Max Length 53 ft. |
Max Width 8.5 ft. | Max Height 11 ft.
Max Weight: 45,000 lbs. | Max Length 29 ft.
| Max Width 8.5 ft. | Max Height 11.5 ft.
Heavy Haulers Pilot Car Services
Are you looking for a reliable pilot car
for your transport?
Get Started
See what you need?
Call us for a FREE Shipping Estimate at (800) 908-6206