Complete Armored Truck Transportation Services
Armored trucks are tough vehicles. They're designed to withstand harsh conditions, aggressive assaults, and more. At Heavy Haulers we transport armored trucks with ease. We have the best equipment to handle these rough and rugged vehicles. Whether you need your armored truck towed to the mechanic or shipped to another country, we'll provide the best transport. At Heavy Haulers, we're dedicated to providing quality armored truck transportation.
Armored trucks are usually classified as an oversize load or an overweight load. Our expert logistics agents will provide you with all the information for transport. We'll provide you with a custom shipping solution based on the make, model, and dimensions of your armored truck. When it comes to armored truck transport, we provide more than shipping. We provide quality service you can be confident in. Call now for a free shipping estimate! (800) 908-6206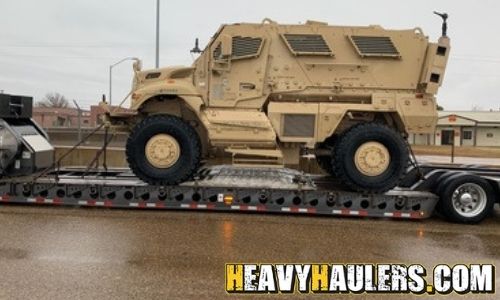 Contact Our Expert Shipping Specialist's
(800) 908-6206
The Best Armored Truck Shipping Solutions
We handle every detail of your armored truck shipping experience. When you speak with a logistics specialist, they'll make sure to plan the best route for transport. Permits and paperwork are taken care of. And your specialist will make sure to provide you with all the information. Everything is transparent and up front for your armored truck transport. Your logistics specialist will be with you from dispatch to delivery, to ensure a quality transport.
Armored trucks are also known as security trucks. A bank or corporation may own a private fleet. You can also hire one to transport valuable goods or large quantities of money. Armored truck drivers are often vigilant in their jobs, keeping the cargo and others, safe. At Heavy Haulers we're also vigilant in our jobs. We handle armored truck transport with the best care possible. Whether you need it transported across the coast or to another country, we'll make it happen. Call now and let's get started! (800) 908-6206
See More of Our Recent Armored Truck Shipments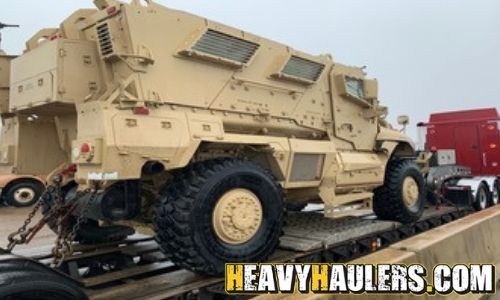 Shipping an MRAP Armored Vehicle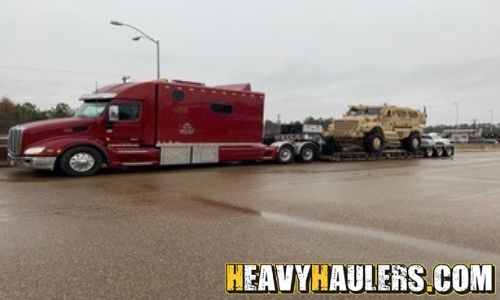 Transporting an Armored Truck
The client needed this MRAP Armored Vehicle transported from New Boston, TX to Vale, OR. Milos obtained all the details, including the weight and dimensions. This MRAP Armored Vehicle is 41,000lbs with the dimensions of 16L 8W 11.5H. Deciding on an RGN trailer, he found an experienced driver to move this armored vehicle with ease. The driver delivered on time, ensuring a satisfied client. Call Milos for all your armored truck transport needs!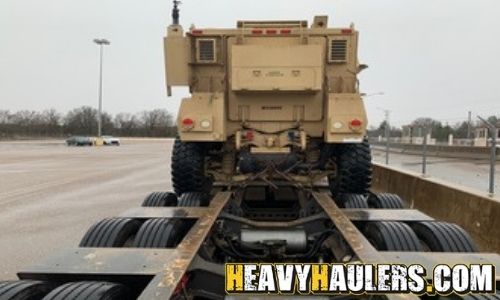 Hauling an Armored Truck
Heavy Haulers is the Armored Truck Transport You Deserve
You deserve a high quality armored truck transport experience. At Heavy Haulers we provide the best shipping solutions in the industry. We want to provide more than just pick up and drop off. When you call, you're provided with the service you deserve. Our specialists care about your cargo. We find more than just a truck. We find the best truck for your armored truck shipping service.
For over ten years, Heavy Haulers has been providing quality transport solutions. With each passing year we gain more knowledge on how to provide you with even better armored truck transport solutions. We continue to learn, we continue to grow, and we continue to provide you with the best shipping services in the industry. Call us now and let's get armored truck transported. (800) 908-6206
How to Ship an Armored Truck with Heavy Haulers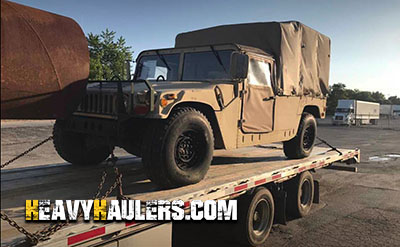 Armored Truck Shipment
Shipping an armored truck requires detailed planning and precision. When call one of our logistics specialists they'll take down all the information you can provide. We'll ask you about make, model, year and dimensions of your armored truck. Based on that, we'll determine the best type of trailer for shipment. An experienced driver will load and secure your armored truck for transport. Your specialist will get any permits and paperwork, and even escort vehicles if necessary.
Your agent will be available any time, day or night, to answer your questions. We're here to provide you with confidence when shipping an armored truck. At Heavy Haulers we take pride in providing the best armored truck transport. We want your experience to be a positive one. From dispatch to delivery, your specialist will be there to make sure the job is done right.
We transport many brands of Trucks across the country and North America
Trust Heavy Haulers to transport any brand of truck you own. We are experienced in handling all types of brands and manufacturers, we have hands-on experience shipping all truck manufacturers there is on the road! Some of the truck brands we commonly ship include:
Heavy Haulers Ships Across All 50 States
Alabama - Alaska - Arizona - Arkansas - California - Colorado - Connecticut - Delaware - Florida - Georgia - Hawaii - Idaho - Illinois - Indiana - Iowa - Kansas - Kentucky - Louisiana - Maine - Maryland - Massachusetts - Michigan - Minnesota - Mississippi - Missouri - Montana - Nebraska - Nevada - New Hampshire - New Jersey - New Mexico - New York - North Carolina - North Dakota - Ohio - Oklahoma - Oregon - Pennsylvania - Rhode Island - South Carolina - South Dakota - Tennessee - Texas - Utah - Vermont - Virginia - Washington - West Virginia - Wisconsin - Wyoming
Looking For Transport
With a Specific Trailer?

Max Weight: 150,000+ lbs. | Main Deck Length 29 ft.
| Well Width 8.5 ft. | Legal Height Limit 11.6 ft.

Max Weight: 48,000 lbs. | Max Length 53 ft.
| Max Width 8.5 ft. | Max Height 8.5 ft.
Max Weight: 48,000 lbs. Max Length 53 ft. |
Max Width 8.5 ft. | Max Height 11 ft.
Max Weight: 45,000 lbs. | Max Length 29 ft.
| Max Width 8.5 ft. | Max Height 11.5 ft.
Heavy Haulers Pilot Car Services
Are you looking for a reliable pilot car
for your transport?
Get Started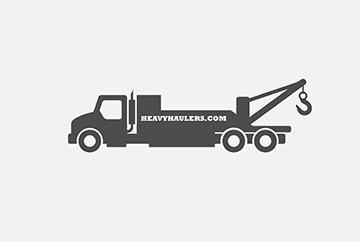 Heavy Haulers Comprehensive Armored Truck Shipping Services
● Shipping an armored truck.

● Transporting an armored truck.

● How to ship an armored truck.

● Armored truck towing services.

● Armored truck shipping in the US, Canada, and Mexico.

● Hauling an armored truck with various trailers.

● Armored truck transport.

● The types of armored trucks Heavy Haulers ships.