We Put The Spark in Electric Truck Shipping Services
We know you need hassle-free electric truck shipping services, and we're here to help. Electric trucks are becoming a more fuel-efficient, cost-friendly way for people to travel. We understand that you want your electric truck delivered safely and on time. Heavy Haulers is ready to get started, so you can get your electric truck transported to its destination with ease.
Heavy Haulers is the industry-leading heavy haul trucking company. With over a decade of heavy haul trucking under our belt, we have a large and versatile fleet, a highly trained logistics team, and the experience to get the job done right. That means we're the ones you want to call for all your electric truck shipping services.
Contact Our Expert Shipping Specialist's
(800) 908-6206
The recent advent of lithium-ion battery-powered electric trucks has increased their versatility and popularity, and Heavy Haulers have been increasingly providing their transportation. Electric trucks are slowly becoming the greener alternative to regular power trains due to their applicability and the lack of local pollution. The simplicity of electric truck mechanisms and their high efficiency have brought running and maintenance costs down considerably, and Heavy Haulers will answer all your shipment queries.
For over a decade now, Heavy Haulers have developed processes and upgraded systems that facilitate stress-free electric truck shipping. We rely on a sophisticated state of the art logistics software that incorporates digital signatures, photo capture, seamless communication, and satellite tracking.
Sophisticated Logistics Software for Electric Truck Transport
Our logistics team is ready to answer any questions or concerns you may have. Using state-of-the-art equipment they'll provide you with a safe and cost-effect route for shipping an electric truck. They'll also provide you load tracking software, so you can see where you electric truck is during every step of transport. Call now and let's get started. (800) 908-6206.
See what you need?
Call us for a FREE Shipping Estimate at (800) 908-6206
HEAVYHAULERS.COM
START YOUR SHIPMENT TODAY!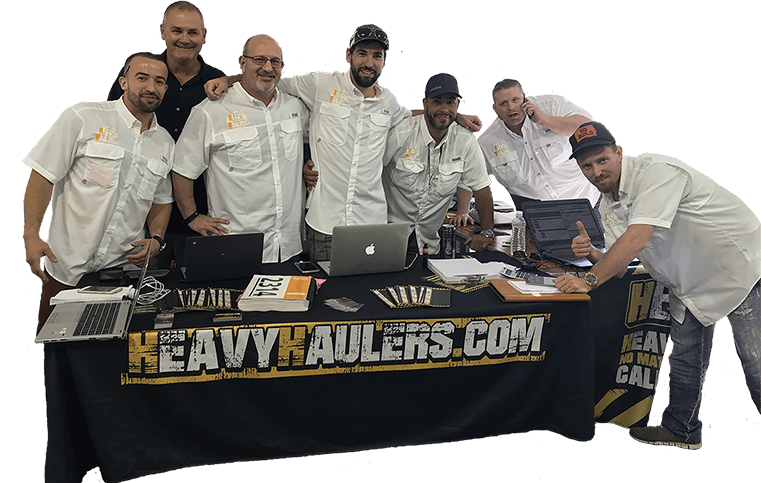 We Are Ready To Help You Haul Your Equipment!
We transport many brands of Trucks across the country and North America
Trust Heavy Haulers to transport any brand of truck you own. We are experienced in handling all types of brands and manufacturers, we have hands-on experience shipping all truck manufacturers there is on the road! Some of the truck brands we commonly ship include:
Heavy Haulers Ships Across All 50 States
Alabama - Alaska - Arizona - Arkansas - California - Colorado - Connecticut - Delaware - Florida - Georgia - Hawaii - Idaho - Illinois - Indiana - Iowa - Kansas - Kentucky - Louisiana - Maine - Maryland - Massachusetts - Michigan - Minnesota - Mississippi - Missouri - Montana - Nebraska - Nevada - New Hampshire - New Jersey - New Mexico - New York - North Carolina - North Dakota - Ohio - Oklahoma - Oregon - Pennsylvania - Rhode Island - South Carolina - South Dakota - Tennessee - Texas - Utah - Vermont - Virginia - Washington - West Virginia - Wisconsin - Wyoming
Looking For Transport
With a Specific Trailer?

Max Weight: 150,000+ lbs. | Main Deck Length 29 ft.
| Well Width 8.5 ft. | Legal Height Limit 11.6 ft.

Max Weight: 48,000 lbs. | Max Length 53 ft.
| Max Width 8.5 ft. | Max Height 8.5 ft.
Max Weight: 48,000 lbs. Max Length 53 ft. |
Max Width 8.5 ft. | Max Height 11 ft.
Max Weight: 45,000 lbs. | Max Length 29 ft.
| Max Width 8.5 ft. | Max Height 11.5 ft.
Heavy Haulers Pilot Car Services
Are you looking for a reliable pilot car
for your transport?
Get Started
See what you need?
Call us for a FREE Shipping Estimate at (800) 908-6206