Quality and Affordable Light Duty Truck Shipping
We operate an efficient fleet of high capacity trailers with an objective to serve your light duty truck transport requirements fully. More than ten years in the trucking industry has given us comprehensive knowledge and expertise with light duty trucks and their variations. Call a Heavy Haulers representative to have your light duty trucks cargo en route to your clients on our trailers today. (800) 908-6206
Light Duty Trucks Smooth Shipping with Heavy Haulers Experts
Our heavy equipment and light duty trucks services are offered everywhere in the US, Mexico, and Canada. Hotshot and flat deck trailers are more suited to light duty trucks shipping, which enable Heavy Haulers to guarantee their secure delivery. We conventionally load and offload light duty truck transports with modified modern equipment such as ramps, cranes, or lifts.
Contact Our Expert Shipping Specialist's
(800) 908-6206
Any motor vehicle or truck that has a gross vehicle weight of 3,860kgs and payload capacity of 1, 815kgs is termed a light truck. Also called light commercial vehicles, these conveyances are designed for the transport of people or property and have some off-road enabling features. Examples of light duty trucks are pickup vans and sport utility vehicles. Constant communication is maintained between the rig transporting your light-duty trucks and our dispatch managers who in turn keep you in the loop.
Light Duty Trucks on Capacity Trailers Crewed by Experienced Heavy Haulers
Heavy Haulers valuation experts assess your light duty trucks load to determine the correct carrier trailer type that is most suited. Complete light duty trucks consignments can be driven on using specialized ramps that simplify loading and unloading. Call a Heavy Haulers representative to have your light-duty trucks load en route to your clients on our trailers today. (800) 908-6206
See what you need?
Call us for a FREE Shipping Estimate at (800) 908-6206
HEAVYHAULERS.COM
START YOUR SHIPMENT TODAY!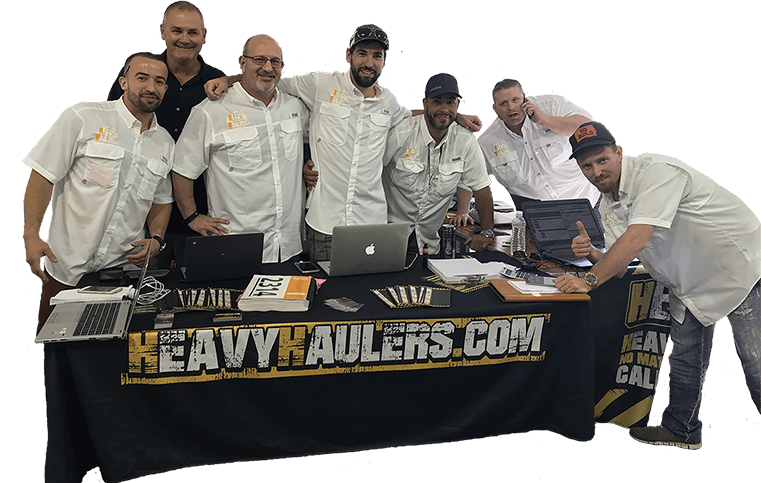 We Are Ready To Help You Haul Your Equipment!
We transport many brands of Trucks across the country and North America
Trust Heavy Haulers to transport any brand of truck you own. We are experienced in handling all types of brands and manufacturers, we have hands-on experience shipping all truck manufacturers there is on the road! Some of the truck brands we commonly ship include:
Heavy Haulers Ships Across All 50 States
Alabama - Alaska - Arizona - Arkansas - California - Colorado - Connecticut - Delaware - Florida - Georgia - Hawaii - Idaho - Illinois - Indiana - Iowa - Kansas - Kentucky - Louisiana - Maine - Maryland - Massachusetts - Michigan - Minnesota - Mississippi - Missouri - Montana - Nebraska - Nevada - New Hampshire - New Jersey - New Mexico - New York - North Carolina - North Dakota - Ohio - Oklahoma - Oregon - Pennsylvania - Rhode Island - South Carolina - South Dakota - Tennessee - Texas - Utah - Vermont - Virginia - Washington - West Virginia - Wisconsin - Wyoming
Looking For Transport
With a Specific Trailer?

Max Weight: 150,000+ lbs. | Main Deck Length 29 ft.
| Well Width 8.5 ft. | Legal Height Limit 11.6 ft.

Max Weight: 48,000 lbs. | Max Length 53 ft.
| Max Width 8.5 ft. | Max Height 8.5 ft.
Max Weight: 48,000 lbs. Max Length 53 ft. |
Max Width 8.5 ft. | Max Height 11 ft.
Max Weight: 45,000 lbs. | Max Length 29 ft.
| Max Width 8.5 ft. | Max Height 11.5 ft.
Heavy Haulers Pilot Car Services
Are you looking for a reliable pilot car
for your transport?
Get Started
See what you need?
Call us for a FREE Shipping Estimate at (800) 908-6206