Industry-Leading Milk Truck Transport with Heavy Haulers
Milk trucks are often a vintage heavy duty trucks that many collectors enjoy adding to their display. When it's time to transport a milk truck anywhere in the US, Canada, or Mexico, you want to make sure that it's done with precision. Heavy Haulers offer comprehensive and quality milk truck transport, including obtaining any and all paperwork, and we even offer load tracking, so you can keep an eye on your milk truck during shipping.
Milk Truck Shipping The Heavy Haulers Way
Heavy Haulers has been in the heavy haul shipping industry for over a decade. During that time, we've become experts in proper procedure and we've grown our fleet to extensive measures. At Heavy Haulers we understand that a transport isn't just a heavy duty truck, but a milk truck or other consignment that has some sort of significance to the client. Whether you're transporting your milk truck to add to a collection, display in a show, or selling it off to a new owner, Heavy Haulers can get it there on time and in its original condition.
Contact Our Expert Shipping Specialist's
(800) 908-6206
Our highly trained logistics team is ready to get started. They'll take down all the details for shipping your milk truck. They'll procure permits, paperwork, and make sure to plan a route that's not only time efficient, but safe for milk truck transport.
Milk trucks used to consist of a small van struggling to cover the neighborhoods milk demand, but in modern times these trucks are more likely to be repurposed or restored for vintage car shows. They are a nostalgic sense of history, and Heavy Haulers is the most qualified for milk truck transport. Call us now for a free shipping estimate. (800) 908-6206
See what you need?
Call us for a FREE Shipping Estimate at (800) 908-6206
HEAVYHAULERS.COM
START YOUR SHIPMENT TODAY!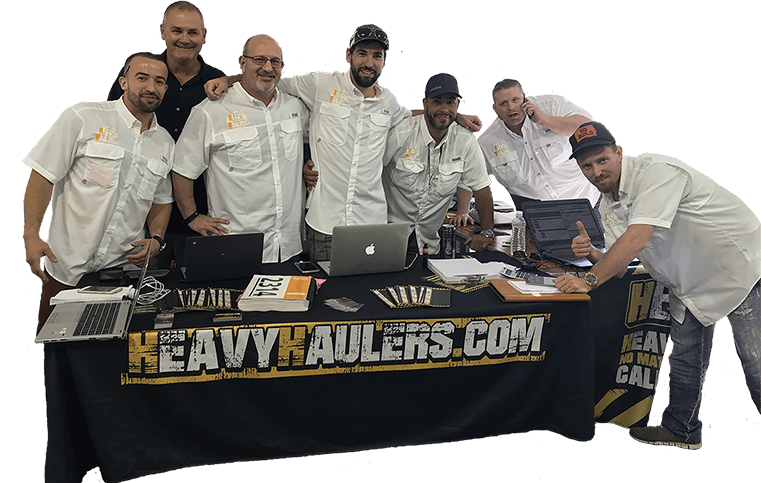 We Are Ready To Help You Haul Your Equipment!
We transport many brands of Trucks across the country and North America
Trust Heavy Haulers to transport any brand of truck you own. We are experienced in handling all types of brands and manufacturers, we have hands-on experience shipping all truck manufacturers there is on the road! Some of the truck brands we commonly ship include:
Heavy Haulers Ships Across All 50 States
Alabama - Alaska - Arizona - Arkansas - California - Colorado - Connecticut - Delaware - Florida - Georgia - Hawaii - Idaho - Illinois - Indiana - Iowa - Kansas - Kentucky - Louisiana - Maine - Maryland - Massachusetts - Michigan - Minnesota - Mississippi - Missouri - Montana - Nebraska - Nevada - New Hampshire - New Jersey - New Mexico - New York - North Carolina - North Dakota - Ohio - Oklahoma - Oregon - Pennsylvania - Rhode Island - South Carolina - South Dakota - Tennessee - Texas - Utah - Vermont - Virginia - Washington - West Virginia - Wisconsin - Wyoming
Looking For Transport
With a Specific Trailer?

Max Weight: 150,000+ lbs. | Main Deck Length 29 ft.
| Well Width 8.5 ft. | Legal Height Limit 11.6 ft.

Max Weight: 48,000 lbs. | Max Length 53 ft.
| Max Width 8.5 ft. | Max Height 8.5 ft.
Max Weight: 48,000 lbs. Max Length 53 ft. |
Max Width 8.5 ft. | Max Height 11 ft.
Max Weight: 45,000 lbs. | Max Length 29 ft.
| Max Width 8.5 ft. | Max Height 11.5 ft.
Heavy Haulers Pilot Car Services
Are you looking for a reliable pilot car
for your transport?
Get Started
See what you need?
Call us for a FREE Shipping Estimate at (800) 908-6206