Oilfield Trucks for Trailer Transport by Heavy Haulers
A Heavy Haulers logistician will deploy correctly graded tractor-trailer combo that is crewed by expert Oilfield trucks transport specialists. Have a logistical manager dispatch the correct trailer and crew to handle the specific requirements of your Oilfield trucks. All permits that are required for oversize Oilfield trucks cargo weights and heights within or outside your states can be procured on your behalf by Heavy Haulers' logisticians.
Oilfield Trucks Moving on Specialized Heavy Haulers Rigs
Our Oilfield trucks transport service details may include route plans and cargo scheduling, which will be made available at affordable rates. With a free valuation of your Oilfield trucks, we can determine a one-off affordable transport option which suits your budget and shipping needs. Oilfield trucks transportation route plan with realizable schedules enables our capable crews to navigate around bad weather, heavy traffic, or road construction.
Contact Our Expert Shipping Specialist's
(800) 908-6206
Having been in the heavy transport business for over a decade, our network of professionals is significant. Heavy Haulers Oilfield trucks shipping services extend over the border to Mexico and Canada with a dedicated pool of dispatch and logistics coordinators. An Oilfield truck or truck chassis is picked up or dropped off at any location within and outside the US, Canada, and Mexico. Heavy Haulers offers a stress-free alternative to the expensive driving of Oilfield trucks to their destination and is a faster undertaking.
Oilfield Trucks Fleet on Multi-Axle Trailers Operated by Heavy Haulers
Specialized Heavy Haulers trailer transports provide the means for the extraordinary job of Oilfield trucks transport. We employ drivers that save on time and money when moving Oilfield trucks and are double insured; licensed, and bonded for augmented assurance. Call our quality trained and onsite ready dispatch team now. (800) 908-6206.
See what you need?
Call us for a FREE Shipping Estimate at (800) 908-6206
HEAVYHAULERS.COM
START YOUR SHIPMENT TODAY!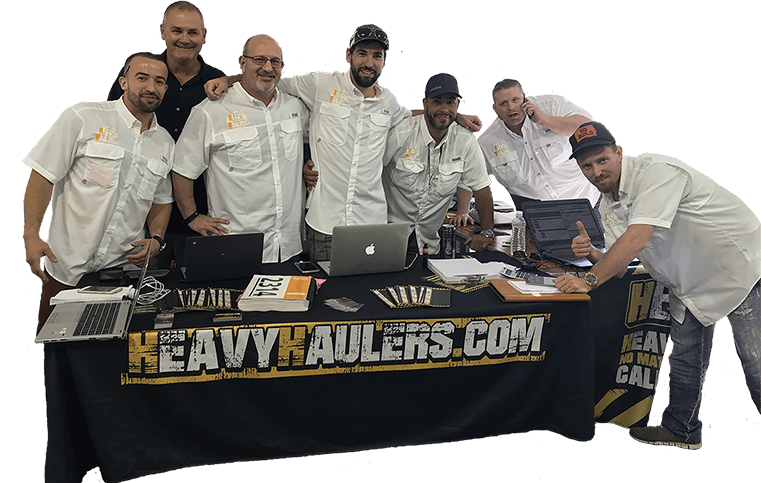 We Are Ready To Help You Haul Your Equipment!
We transport many brands of Trucks across the country and North America
Trust Heavy Haulers to transport any brand of truck you own. We are experienced in handling all types of brands and manufacturers, we have hands-on experience shipping all truck manufacturers there is on the road! Some of the truck brands we commonly ship include:
Heavy Haulers Ships Across All 50 States
Alabama - Alaska - Arizona - Arkansas - California - Colorado - Connecticut - Delaware - Florida - Georgia - Hawaii - Idaho - Illinois - Indiana - Iowa - Kansas - Kentucky - Louisiana - Maine - Maryland - Massachusetts - Michigan - Minnesota - Mississippi - Missouri - Montana - Nebraska - Nevada - New Hampshire - New Jersey - New Mexico - New York - North Carolina - North Dakota - Ohio - Oklahoma - Oregon - Pennsylvania - Rhode Island - South Carolina - South Dakota - Tennessee - Texas - Utah - Vermont - Virginia - Washington - West Virginia - Wisconsin - Wyoming
Looking For Transport
With a Specific Trailer?

Max Weight: 150,000+ lbs. | Main Deck Length 29 ft.
| Well Width 8.5 ft. | Legal Height Limit 11.6 ft.

Max Weight: 48,000 lbs. | Max Length 53 ft.
| Max Width 8.5 ft. | Max Height 8.5 ft.
Max Weight: 48,000 lbs. Max Length 53 ft. |
Max Width 8.5 ft. | Max Height 11 ft.
Max Weight: 45,000 lbs. | Max Length 29 ft.
| Max Width 8.5 ft. | Max Height 11.5 ft.
Heavy Haulers Pilot Car Services
Are you looking for a reliable pilot car
for your transport?
Get Started
See what you need?
Call us for a FREE Shipping Estimate at (800) 908-6206