Plow Truck Adept Moving on Heavy Haulers Trailers
At Heavy Haulers, our plow truck shipping service and freight management of offers customized transport solutions. We deliver plow trucks on a large scale, with services that extend throughout the US Canada and Mexico. Customized plow truck shipping is available from Heavy Haulers with a free no obligations transport valuation on (800) 908-6206.
Plow Truck Conveyance which Heavy Haulers Undertakes
Our expert plow truck shipping specialists match your cargo to a load capable Heavy Haulers drop deck, flatbed or lowboy trailer. We ensure that your plow truckload is carried from any point to another within the US, Canada, and Mexico. Our carriage reputation extends to over a decade of being able to manage and understand the requirements of plow truck equipment transport.
Contact Our Expert Shipping Specialist's
(800) 908-6206
The plow truck consists of a regular vehicle mounted with a forward or rear plow, usually for removing snow or ice from roadways and streets. Plow trucks are necessary for areas that receive heavy snowfall during winter and in specifically vital places like airfields. Medium to heavy-duty vehicles is more suited to being outfitted with plow attachments though they can be used on light-duty trucks as well.
Heavy Haulers takes pride in creating and maintaining positive networks within the plow truck cargo logistics sector. We integrate personalized plow truck shipping solutions within a fleet management innovation backed technological acumen to move your freight expediently.
Plow Truck on a Transport Trailer for Timely Secure Delivery
Our Heavy Haulers plow truck shipping services have freight movers and equipment transporting experts that are experienced in every type of freight conveyance. Our specialized plow truck transport dispatchers are on standby to help you rate, book and initiate the relocation of your cargo on (800) 908-6206.
See what you need?
Call us for a FREE Shipping Estimate at (800) 908-6206
HEAVYHAULERS.COM
START YOUR SHIPMENT TODAY!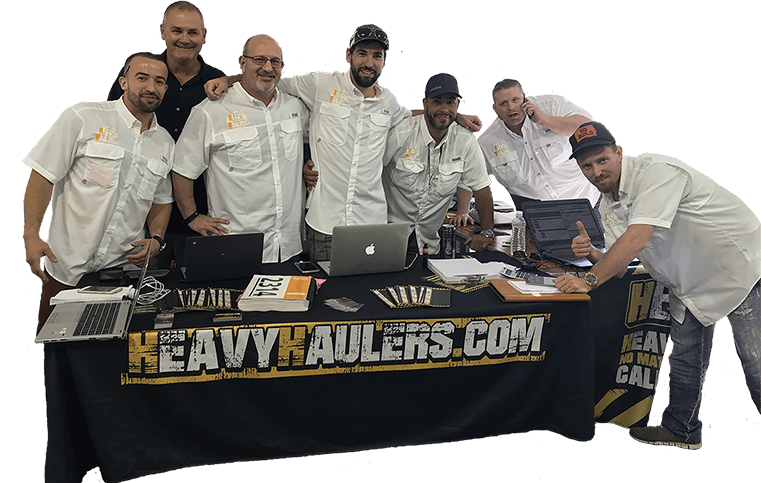 We Are Ready To Help You Haul Your Equipment!
We transport many brands of Trucks across the country and North America
Trust Heavy Haulers to transport any brand of truck you own. We are experienced in handling all types of brands and manufacturers, we have hands-on experience shipping all truck manufacturers there is on the road! Some of the truck brands we commonly ship include:
Heavy Haulers Ships Across All 50 States
Alabama - Alaska - Arizona - Arkansas - California - Colorado - Connecticut - Delaware - Florida - Georgia - Hawaii - Idaho - Illinois - Indiana - Iowa - Kansas - Kentucky - Louisiana - Maine - Maryland - Massachusetts - Michigan - Minnesota - Mississippi - Missouri - Montana - Nebraska - Nevada - New Hampshire - New Jersey - New Mexico - New York - North Carolina - North Dakota - Ohio - Oklahoma - Oregon - Pennsylvania - Rhode Island - South Carolina - South Dakota - Tennessee - Texas - Utah - Vermont - Virginia - Washington - West Virginia - Wisconsin - Wyoming
Looking For Transport
With a Specific Trailer?

Max Weight: 150,000+ lbs. | Main Deck Length 29 ft.
| Well Width 8.5 ft. | Legal Height Limit 11.6 ft.

Max Weight: 48,000 lbs. | Max Length 53 ft.
| Max Width 8.5 ft. | Max Height 8.5 ft.
Max Weight: 48,000 lbs. Max Length 53 ft. |
Max Width 8.5 ft. | Max Height 11 ft.
Max Weight: 45,000 lbs. | Max Length 29 ft.
| Max Width 8.5 ft. | Max Height 11.5 ft.
Heavy Haulers Pilot Car Services
Are you looking for a reliable pilot car
for your transport?
Get Started
See what you need?
Call us for a FREE Shipping Estimate at (800) 908-6206