We'll Get Your Sewer Cleaner Trucks Shipped Today
Sewer cleaner trucks are often used by local city or county personnel to make sure the sewers are doing what they should. Sewer cleaner truck transport needs to be comprehensive and quality so that you can get back to work. We utilize drop decks, flatbeds, and RGN hotshot trailers with substantial capacity to make secure deliveries anywhere within the US, Canada, and Mexico. Heavy Haulers dispatch coordinators are ready to take your call now. (800) 908-606
The Industry-Leading Sewer Cleaner Truck Transport Company
Our sewer cleaner truck transport solutions minimizes the risks associated with driving them to a far off location. Wear and tear of mechanical components, and the employing of competent sewer cleaner truck drivers can prove hectic. At Heavy Haulers, we use our heavy-duty tractor-trailer combinations that can take on two or more mid-sized sewer cleaner trucks for transit across the continent.
Contact Our Expert Shipping Specialist's
(800) 908-6206
Sewer cleaner trucks have specialized water pressure delivery systems up to 75 gallons per minute into a clogged sewage pipe. An air vacuuming system comes in after the debris has been washed out to suck the dislodged pieces into a disposal bin. These vehicles provide the efficient mobility of sewer cleaning systems, with later models acting as combination vacuum excavators to bring underground pipes and cables to the surface. Cut your transport costs and have any interstate or cross border permits or paperwork completed for you by Heavy Haulers sewer truck shipping specialists.
Sewer Cleaner Trucks Safe Delivery with Heavy Haulers
Our safety standards are beyond industry regulation, and all team members handle every aspect of sewer cleaner truck shipping with an emphasis on maintaining that. Expedited transport and especially extended trailers are available for next-day sewer cleaner truck delivery at a budget-friendly rate. A free shipping quote at Heavy Haulers will help organize the entire sewer-cleaner truck freight undertaking. (800) 908-6206.
See what you need?
Call us for a FREE Shipping Estimate at (800) 908-6206
HEAVYHAULERS.COM
START YOUR SHIPMENT TODAY!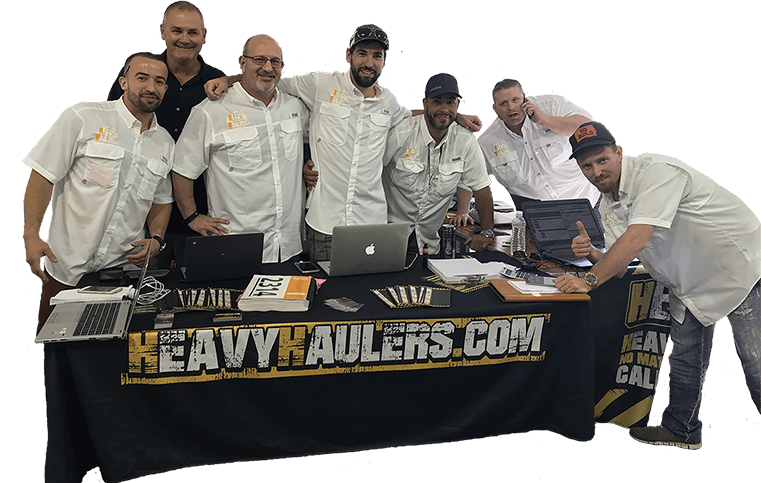 We Are Ready To Help You Haul Your Equipment!
We transport many brands of Trucks across the country and North America
Trust Heavy Haulers to transport any brand of truck you own. We are experienced in handling all types of brands and manufacturers, we have hands-on experience shipping all truck manufacturers there is on the road! Some of the truck brands we commonly ship include:
Heavy Haulers Ships Across All 50 States
Alabama - Alaska - Arizona - Arkansas - California - Colorado - Connecticut - Delaware - Florida - Georgia - Hawaii - Idaho - Illinois - Indiana - Iowa - Kansas - Kentucky - Louisiana - Maine - Maryland - Massachusetts - Michigan - Minnesota - Mississippi - Missouri - Montana - Nebraska - Nevada - New Hampshire - New Jersey - New Mexico - New York - North Carolina - North Dakota - Ohio - Oklahoma - Oregon - Pennsylvania - Rhode Island - South Carolina - South Dakota - Tennessee - Texas - Utah - Vermont - Virginia - Washington - West Virginia - Wisconsin - Wyoming
Looking For Transport
With a Specific Trailer?

Max Weight: 150,000+ lbs. | Main Deck Length 29 ft.
| Well Width 8.5 ft. | Legal Height Limit 11.6 ft.

Max Weight: 48,000 lbs. | Max Length 53 ft.
| Max Width 8.5 ft. | Max Height 8.5 ft.
Max Weight: 48,000 lbs. Max Length 53 ft. |
Max Width 8.5 ft. | Max Height 11 ft.
Max Weight: 45,000 lbs. | Max Length 29 ft.
| Max Width 8.5 ft. | Max Height 11.5 ft.
Heavy Haulers Pilot Car Services
Are you looking for a reliable pilot car
for your transport?
Get Started
See what you need?
Call us for a FREE Shipping Estimate at (800) 908-6206