Hassle-Free Stake Bed Truck Transport
At Heavy Haulers, we understand the need to get your stake bed truck transported safely and delivered on time. Our highly trained logistics team is standing by now to get started with a free, no obligation shipping quote. They'll answer any questions you may have about stake bed truck transport, or any worries you have about heavy haul shipping. Our goal is for you to have a hassle-free stake bed truck shipping experience. Call us now. (800) 908-6206
Shipping with Heavy Haulers is Easy
We observe state and federal oversize load transport regulations during the scheduling of your stake bed trucks. Heavy Haulers will drop empty trailers at your yard to simplify the loading of stake bed trucks and minimize congestion or backlog. Your stake bed trucks depend on our guaranteed delivery service that's made possible due to Heavy Haulers oversize freight handling capabilities.
Contact Our Expert Shipping Specialist's
(800) 908-6206
Stake bed trucks are flat decks that have stake pockets to accommodate metallic or wooden rail sides, forming fencing all around the trailer. The stacked bed offers this truck versatile and unique transport capabilities to provide solutions for heavy, cumbersome, and ungainly cargoes. For your peace of mind during stake bed truck shipping, communication and load tracking links are provided by Heavy Hauler's dispatch managers.
After a free shipping estimate, we'll assess the competent trailer to carry your stake bed truck cargo. Heavy Haulers aims to make safe deliveries within the agreed timeframes and will unload stake bed trucks at your designated drop off points.
Stake Bed Truck on Multipurpose Trailers Operated by Heavy Haulers
Weight rated drop decks, flatbeds, and RGN hotshot trailers have been carrying stake bed trucks to their service locations for over ten years. A dispatch representative is available now to manage the transportation of your stake bed fleet on our multipurpose trailers. Call now. (800) 908-6206
See what you need?
Call us for a FREE Shipping Estimate at (800) 908-6206
HEAVYHAULERS.COM
START YOUR SHIPMENT TODAY!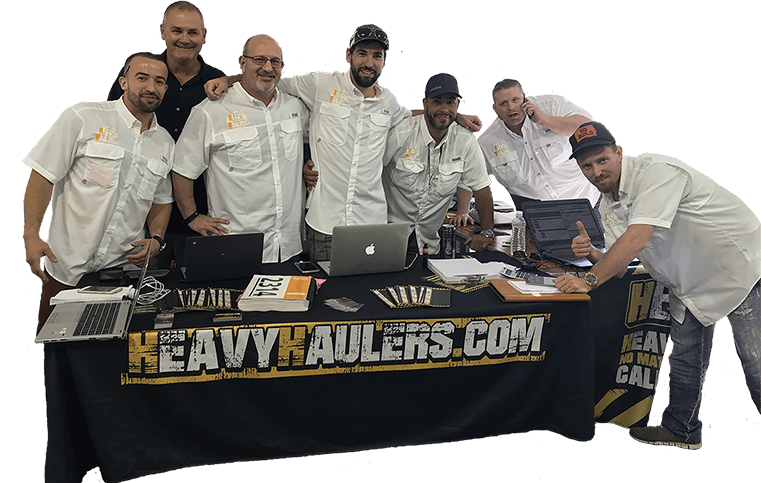 We Are Ready To Help You Haul Your Equipment!
We transport many brands of Trucks across the country and North America
Trust Heavy Haulers to transport any brand of truck you own. We are experienced in handling all types of brands and manufacturers, we have hands-on experience shipping all truck manufacturers there is on the road! Some of the truck brands we commonly ship include:
Heavy Haulers Ships Across All 50 States
Alabama - Alaska - Arizona - Arkansas - California - Colorado - Connecticut - Delaware - Florida - Georgia - Hawaii - Idaho - Illinois - Indiana - Iowa - Kansas - Kentucky - Louisiana - Maine - Maryland - Massachusetts - Michigan - Minnesota - Mississippi - Missouri - Montana - Nebraska - Nevada - New Hampshire - New Jersey - New Mexico - New York - North Carolina - North Dakota - Ohio - Oklahoma - Oregon - Pennsylvania - Rhode Island - South Carolina - South Dakota - Tennessee - Texas - Utah - Vermont - Virginia - Washington - West Virginia - Wisconsin - Wyoming
Looking For Transport
With a Specific Trailer?

Max Weight: 150,000+ lbs. | Main Deck Length 29 ft.
| Well Width 8.5 ft. | Legal Height Limit 11.6 ft.

Max Weight: 48,000 lbs. | Max Length 53 ft.
| Max Width 8.5 ft. | Max Height 8.5 ft.
Max Weight: 48,000 lbs. Max Length 53 ft. |
Max Width 8.5 ft. | Max Height 11 ft.
Max Weight: 45,000 lbs. | Max Length 29 ft.
| Max Width 8.5 ft. | Max Height 11.5 ft.
Heavy Haulers Pilot Car Services
Are you looking for a reliable pilot car
for your transport?
Get Started
See what you need?
Call us for a FREE Shipping Estimate at (800) 908-6206