Heavy Haulers - Your Best Choice for Vibrator Truck Transport
Contact Our Expert Shipping Specialist
Call Now! (800) 908-6206
Vibrator trucks are heavy vehicles, and you need to plan and prepare well for their transportation. You need to engage a company that is reliable and have an excellent reputation in offering vibrator trucks hauling services. At Heavy Haulers, we have well-trained experts who have vast experience in hauling tasks. Our drivers have experience in hauling processes and are conversant with all the routes across all the cities and states across The United States, Canada, and Mexico. Our drivers are also highly trained on the aligning of loads to comply with the per axle weight requirements. They will also advise you on the shortest and the most secure routes that you can use during the hauling of your vibrator trucks.
A Vast Fleet for Shipping Vibrator Trucks
At Heavy Haulers, we have a vast fleet of trailers to ensure that the transportation of your vibrator trucks is safe and secure. These trailers are designed to accommodate every form of vehicle regardless of the weight, shape, or size. Upon engaging the Heavy Hauler, all you need is to relax and wait for the delivery of your shipment. We also ensure that the safety of your load is catered for during the transportation process. We offer a proper escort to the cargo and truck to facilitate its safety. To sum it all, we are licensed and bonded to provide Heavy Hauling services across North America, and you are therefore assured that you will not have any trouble with
any transportation authorities on the way.
HEAVYHAULERS.COM
START YOUR SHIPMENT TODAY!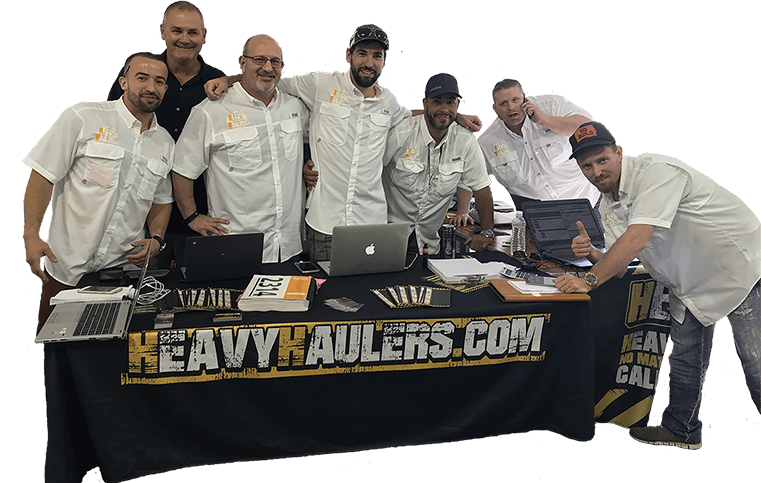 We Are Ready To Help You Haul Your Equipment!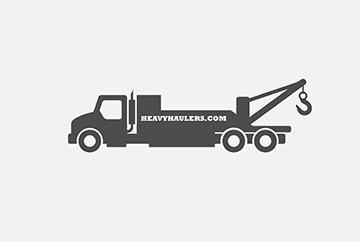 Vibrator Trucks Towing Services Heavy Haulers (800) 908-6206
Need an Vibrator truck towing service? Heavy Haulers is North America's largest towing service provider. We provide towing services for all heavy machinery, including light, medium, and heavy-duty equipment. We have operated in the industry for more than a decade, and we have the experience, the best towing vehicles, and the best towing personnel who will ensure your articulated dump truck is in its destination right when you need it. Call us today on (800) 908-6206 and experience the best towing services ever.
We transport many brands of Trucks across the country and North America
Trust Heavy Haulers to transport any brand of truck you own. We are experienced in handling all types of brands and manufacturers, we have hands-on experience shipping all truck manufacturers there is on the road! Some of the truck brands we commonly ship include:
Heavy Haulers Ships Across All 50 States
Alabama - Alaska - Arizona - Arkansas - California - Colorado - Connecticut - Delaware - Florida - Georgia - Hawaii - Idaho - Illinois - Indiana - Iowa - Kansas - Kentucky - Louisiana - Maine - Maryland - Massachusetts - Michigan - Minnesota - Mississippi - Missouri - Montana - Nebraska - Nevada - New Hampshire - New Jersey - New Mexico - New York - North Carolina - North Dakota - Ohio - Oklahoma - Oregon - Pennsylvania - Rhode Island - South Carolina - South Dakota - Tennessee - Texas - Utah - Vermont - Virginia - Washington - West Virginia - Wisconsin - Wyoming
Looking For Transport
With a Specific Trailer?

Max Weight: 150,000+ lbs. | Main Deck Length 29 ft.
| Well Width 8.5 ft. | Legal Height Limit 11.6 ft.

Max Weight: 48,000 lbs. | Max Length 53 ft.
| Max Width 8.5 ft. | Max Height 8.5 ft.
Max Weight: 48,000 lbs. Max Length 53 ft. |
Max Width 8.5 ft. | Max Height 11 ft.
Max Weight: 45,000 lbs. | Max Length 29 ft.
| Max Width 8.5 ft. | Max Height 11.5 ft.
Heavy Haulers Pilot Car Services
Are you looking for a reliable pilot car
for your transport?
Get Started