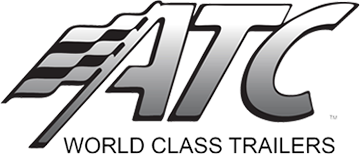 Safe Transporting of Your ATC Trailer with
Heavy Haulers (800) 908-6206
Heavy Haulers has the suitability and capability that you need for your ATC trailer transport. We are the leaders when you require transport for your ATC trailer anywhere in continental North America. We have the correct implements to pick up and drop off your over-dimensional ATC trailer while ensuring utmost safety and security. Contact Heavy Haulers now on (800)908-6206 for a comprehensive transportation package that is both cost and time efficient.

To get your ATC trailer handled by the most experienced haulers on the land, we offer our ten plus years in oversize cargo transportation. We will transport your load all over the US, Canada, and Mexico with our logistics getting all the permits ready for you.
Your effective ATC trailer transportation solution is now available with the Heavy Haulers team. We ensure that your anvil trailer and equipment reach your stipulated destination within expected time frames. Our free no obligations quote will give you a clearer picture of the transport requirements needed to achieve a successful ATC trailer move. Call now on (800) 908-6206 and speak to a logistical dispatch expert who will have your load secured on Heavy Haulers transport within the day.
Common Types Of Trailers We Ship From ATC Industries Include:
• ATC quest MC300 7.5 by 14 motorcycle trailer
• ATC raven 24ft aluminum with 5,200-pound Axles enclosed car trail
• ATC raven 24ft aluminum with 5,200 lb. Axles enclosed car trail
• ATC quest ch205 24ft aluminum with 5,200-pound axles enclosed car
• ATC quest seven by 12 standard fiber optic trailer
• ATC raven seven by 16 double door aluminum cargo trailer
We transport many brands of trailers across the country and North America
Trust Heavy Haulers to transport any brand of trailer you own. We are experienced in handling all types of brands and manufacturers, we have hands-on experience shipping all trailer manufacturers there is on the road! Some of the trailer brands we commonly ship include:
We Can Haul Your Equipment Anywhere in the US, Canada, and Mexico
Common Trailers We Use to Haul Your Equipment Properly: