Choose Drive Away Services with Heavy Haulers
The professional team at Heavy Haulers specializes in heavy machinery and equipment shipping, as well as cargo moves in our trailers. We also offer drive away shipping services to help you ship your car or truck or another personal vehicle. There are a few reasons to choose the Heavy Haulers to move a car for you versus more traditional shipping. Depending on your budget, drive-away shipping may be the best option.
Choosing drive away shipping is a little more budget-friendly than traditional car shipping, which coordinates several vehicles going to the same destinations, involving many stops along the way. It also tends to cost more. If you choose a certified, licensed driver from Heavy Haulers to transport your car using drive away service, you can often get your vehicle to you more quickly. If you aren't concerned about extra miles on your car, this may be an option. We can even handle all the paperwork and insurance necessary, taking one more worry off your plate.
Auto Drive Away Shipping Usgn Heavy Haulers
When you choose auto-drive away services form Heavy Haulers, we'll select a licensed, bonded driver to move your car from across the country – even from Canada or New Mexico if you choose. You can trust the professional services from Heavy Haulers to have drivers who care for your auto as if it were your own. You'll also receive a unique code, created in real-time, by one of our logistics specialists. These route planners determine the way your car will travel, reducing unnecessary wear and tear on your car. Ready to get started? Give Heavy Haulers a call today at (800) 908-6206 for a FREE, no-obligation quote.
Benefits of Choosing Drive Away Services
Trailer transport drive away services can help you get your trailer where you need it to be, without having to do the driving yourself. One of the biggest benefits of choosing transport drive away services is that you have a qualified professional in charge of what can be a somewhat challenging task for most of us. That means a less stressful move for you, plus piece of mind, knowing that the drive away specialists are in complete control of your investment the whole trip. The problem is, with the changes in shipping methods over the last few decades, many shipping companies no longer offer these services anymore. If you can find a transport business that will accommodate your trailer transport needs, the area they service is very limited. Heavy Haulers provides the highest quality drive away services to make your move a success, so you can focus on more important things. We believe that the are still a lot of situations that call for drive away transport and take pride in the fine job of our reliable drivers.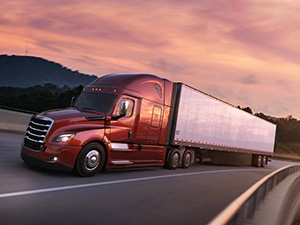 Heavy Haulers Offers Drive Away Services in All 50 States!
Sometimes it's nice to turn control over to the experts. Premium drive away trailer transport services can provide the level of assurance that you need in your busy week. However, there aren't a lot of trailer shipping companies that offer drive away as a transport option and those that do often only do so locally. What do you do if drive away is the best option, but you need to ship outside the local limits? When you need high-quality drive away trailer transport, you can depend on the professionals at Heavy Haulers. We have the knowledge and experience to make hauling your trailer easy and affordable. And, there's no need to worry about shipping limits with Heavy Haulers. We provide premium drive away trailer transport in every state in the country, at affordable prices.


Common Trailer Types Available from Heavy Haulers
Heavy Haulers specializes in hauling heavy loads such as construction equipment, oil field rigging and Super Loads. We are wideload experts! We offer an extensive range of trailer choices, including:
Max Weight: 48,000 lbs. | Max Length 53 ft. | Max Width 8.5 ft. | Max Height 11 ft.




Max Weight: 45,000 lbs. | Max Length 29 ft. | Max Width 8.5 ft. | Max Height 11.5 ft.
Max Weight: 150,000+ lbs. | Main Deck Length 29 ft. | Well Width 8.5 ft. | Legal Height Limit 11.6 ft.




Max Weight: 48,000 lbs. | Max Length 53 ft. | Max Width 8.5 ft. | Max Height 8.5 ft.
We transport many brands of trailers across the country and North America
Trust Heavy Haulers to transport any brand of trailer you own. We are experienced in handling all types of brands and manufacturers, we have hands-on experience shipping all trailer manufacturers there is on the road! Some of the trailer brands we commonly ship include: