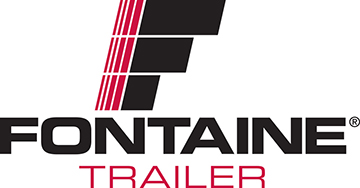 Famed Fontaine Trailer Transport With
Heavy Haulers (800) 908-6206
Our logistics managers and dispatchers are excellent in arranging for your Fontaine Trailers transport with all the necessary equipment. The safety requirements that are needed for Fontaine Trailer transport are fully met at Heavy Haulers while keeping reliable and time efficient deadlines. Dispatchers are available on (800) 908-6206 for a no obligation transport estimate that will lead to your successful Fontaine Trailers transport.

There are shipping strategies for competent Fontaine Trailers transport by Heavy Haulers. Depending on how long your Fontaine Trailer is, Heavy Haulers multi-axle stretch transports will maximize cost efficiency. This enables your Fontaine Trailers freight to be hauled with simplicity while allowing more effortless loading and unloading. A low bed, Fontaine Trailers transport, has increased grading capabilities with the height and weight allowances that are necessitated by law.
Don't let your Fontaine Trailer cargo become delayed and to accrue storage or warehousing costs, call Heavy Haulers now on (800) 908-6206 to initiate a Fontaine Trailer friendly haulage. With our one consignment solution cargo is transported in one which is both cost and time effective. Many aspects of Fontaine Trailers transport are a vestige of Heavy Haulers using our versatile fleet.
May Other Types Of Trailers We Transport From The Fontaine Brand:
• Fontaine
• Fontaine Curtain
• Fontaine M80
• Fontaine Drop Deck
• Fontaine Flatbed
• Fontaine TH55 26
• Fontaine Magnitude 55l Plus
• Fontaine 40 Ton Hydraulic Extendable LX TN
• Fontaine 40 Ton Hydraulic Lowboy Double Drop
• Fontaine 48' Infinity Drop deck
• Fontaine HCVSD22WSA
• Fontaine Infinity
• Fontaine HCITX12WSA
• Fontaine 48' Flatbed
• Fontaine Drop Deck
• Fontaine 40 Ton Hydraulic Tail
• Fontaine 40 Ton Double Drop Lowboy
• Fontaine 40 Ton RGN Extendable Mechanical Neck