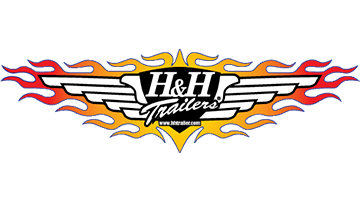 Available Immediately H & H Trailer Transport with Heavy Haulers (800) 908-6206
Our transportation equipment is available immediately on (800) 908-6206 where we offer a free no obligations quotation to initiate your H & H Trailer transport. With multi-axle platforms linkage, we can handle supercargoes of equipment that are difficult to disassemble. Making piecemeal haulage is cost effective for your convenience, and our inclusive prices are competitive. No matter how out of this world, your H & H Trailer may be in size, we have over a decade of experience to tap from for a safe delivery guarantee.

Heavy Haulers shipping strategies for H & H Trailer transport that cannot be conventionally conveyed requires our multi-axle rigs. We keep your H & H Trailers transport in a whole package as we have delivered over the last ten years. The best logistical accuracy is what it takes to facilitate H & H Trailers transport requirements within calculable expenses.
State and federal regulations are keen on the trailer trucking niche, and contradicting them is an expensive loss we can't afford. The Heavy Haulers US, Mexico and Canadian routes that your H & H Trailers transport load passes through have varying restrictions and permits for which we are well versed.
Similar Equipment That We Transport From the H & H Trailers:
• H And H Trailer 5 by 8
• H And H Trailer 7 by 18
• H And H Trailers 8(76) by 12 Aluminum Heavy 3k
• H And H Trailer H8220HDAD-100
• H And H Trailer HH8222EXA-140-Deluxe
• H And H Trailer H8222EXA-100
• H and H 82" by 16' TA Rail Side Utility Trailer
• H and H RSAV 82" by 14' Rail Side Aluminum ATV Utility Trailer
• H and H Aluminum Utility Trailer
• H and HEX 82" by 18' Speedloader Tiltbed
• H and H 66" by 12' HD Tank Hauler
• H and H 82" by 14' SA Railside Aluminum ATV
• H And H Trailer 6.8 by 16'
• H And H Trailers RSA 8 by 12F RS
• H And H Trailer 5' by 10'
• H And H Trailer H8220EXA-100
• H And H Trailer H7610RSA-030
• H And H Trailers RSA 5X10F RS
• H And H Trailer 6.5 by 12
• H And H Trailer HH8218HDA-B-070
• H and H GDFD 82' by 20' Open Car Hauler
• H and H 82" by 18' TA Rail Side Utility
• H and H RSA 76" by 12' Railside Aluminum Utility
• H and H Hydraulic
• H and H HDA 82" by 20' Aluminum TA Flatbed