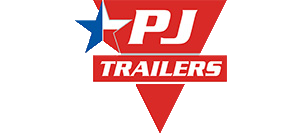 Heavy Haulers PJ Trailer Transport Services
Hauling of PJ Trailers is a cumbersome process and you need to involve a reliable company that will not disappoint you during the hauling process. Heavy Haulers is the Company with the customers' interests at heart; we ensure that we fit our services to any budget you might have. We offer escort services to the shipment on transit and the truck, and you can, therefore, be sure that your cargo will be in safe hands until delivery to its destination. Our team of experts ensures that they have all the required permits and licenses that are required for the shipping of over-dimensional and overweight loads.

We have the best customer relations team in the industry. They will give you all the information you require as pertaining to our transportation services and give you any quotations you might require. They will constantly update you on the progress of the shipping process and ensure that you get all the information you might desire to know.
PJ Trailer Towing 101: Call Heavy Haulers
PJ is a US-based trailer manufacturing company founded by Peter Thiesen in 1991. It has Headquarters in Paris and Texas where its main production facilities are located. Currently, the company has a manufacturing facility in Orab Ohio and Mexico. It sells quality trailers at over 250 dealerships and outlets across North America. PJ focuses on the manufacturing of low-bed trailers, Semi-trailers, and modular vehicles. They manufacture superbly constructed trailers which are aimed at satisfying the needs of customers all the time at affordable prices.
Common Trailers We Transport from Pj Manufacturers Include:
• Flat Decks and Deck Overs Shipping
• Tilt Trailers Towing
• Dump Trailers Transport
• Car Haulers and Equipment Trailers Transport
• Utility Trailers Transport
• Tuck bed Trailers Transport