Shipping Cargo in a Heavy Haulers Van Trailer
Van trailers are useful for a variety of industries, including moving dry goods, palleted loads, and consumer goods like furniture or clothing. Van trailers are enclosed, ideal for carrying easily stackable, standard-sized cargo. The van trailer is one of the most common that you'll see on highways across North America, popular for their versatility. It's not temperature controlled, so clothing, furniture, or applicants are some of the most common shipments in these.
Contact Our Expert Shipping Specialists


(800) 908-6206
The 53' dry van is a versatile and secure way to move freight. It accommodates more pallets, or more freight in general, than the old 48' vans which have become obsolete. A forklift can drive onto them and they are high enough to double stack skids. They can be enhanced by E-Track Tie Down Strapping system to keep cargo in place and Lock Bars to prevent cargo from sliding. One disadvantage of a dry van is that it has less capacity than a moving van, which has a dip after the wheels, where you can load more cargo. But, the moving van does require hand packing, since a forklift cannot drive in.
Your Heavy Haulers Van Shipping Experience
Moving cargo in a Heavy Haulers van can streamline your business operations. We provide trailers that are road-ready and drivers that are licensed, bonded, and double-insured. Our professional logistics specialists will plan the route your cargo takes, including securing the right permits and paperwork, so your loads aren't tied up in red tape. We provide door-to-door service and transparent pricing, and we've built our reputation on timely delivery of your cargo. We select the right sized van trailer for your needs and supervise the loading, making sure that the load is safely balanced for your safety, ours, and other drivers on the roads. Ready to get started? Call us today at (800) 908-6206 for a FREE, no-obligation quote.
Hauling a Straight Van Trailer
Attention to detail is important when transporting a straight van trailer. Proper positioning must be attained to keep your shipment, and those involved, safe. The exact dimensions are needed to plan the best route for your trailer transport and to assess your need for permits or escorts. Shipping a straight van trailer should only be done by shipping experts who have experience with the challenges of properly transporting a straight van trailer, so no trailer shipping details are overlooked.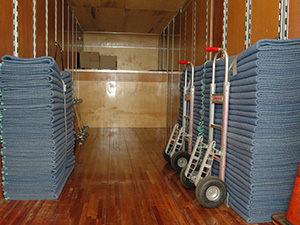 Transporting a Blanket Wrap Van Trailer
Blanket wrapping is the best transport option for items that are hard to package or are high in value. Both instances call for a delicate touch when handling and hauling. Shipping a blanket wrap van trailer is a job for the transport specialists, who understand how important your trailer is to your business. Moving a blanket wrap van trailer requires precise loading to make the transport a success. You will need a van trailer transport expert to ensure that the proper techniques are employed during the loading process, for the safety of the journey and the protection of your investment.


Cargo Van Trailers
Cargo vans are widely used for moving to college dorms, small apartments, and delivering small loads. One of the first things that a professional trailer shipping company will want to know in the dimensional measurements of your cargo van trailer. They need these numbers to be able to accurately assess any additional services you may require, such as escorts. Your business depends on your cargo vans and you need to have access to your cargo van trailer, wherever you are. The process for transporting a cargo van trailer is complex and should be in the hands of professionals who have experience in shipping them, specifically.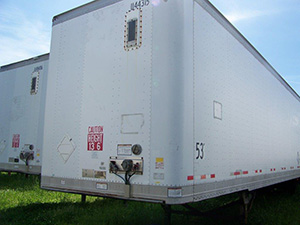 Shipping a Vented Van Trailer
Some loads require a vented van for proper product shipment. If you are moving a vented van trailer, you need to learn the dimensions of your vented van trailer, so there are no surprises regarding the chosen route or additional services required, such as escorts.


What to Know Before Hauling a Walking Floor Trailer
Walking floor trailers have a hydraulically-powered moving floor that provides efficient conveyance for bulks material or products secured on pallets. For loose materials, the walking floor trailer offers a quick method of unloading without having to tip the load. This unique design can make your business run much more smoothly and efficiently, so many business owners are turning to the walking floor style. Before shipping a walking floor trailer, you will need to know the basic dimensional measurements before the process begins.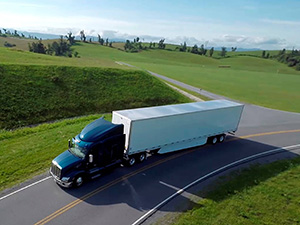 Heavy Haulers Offers Van Trailer Shipping to All 50 States
When it's time to haul your van trailer to its new home, you need to know that it is being taken care of at every stage of the transport. No matter what the type of van trailer, Heavy Haulers has a team of shipping specialists that know the best way to move any type of trailer. We know the state laws and the limits allowed for every state and will keep your trailer transport within the legal limits throughout the trip. We will provide all required permits and escorts for your transport vehicle and keep you in continual contact with the transport team the whole way.


Common Trailer Types Available from Heavy Haulers
Heavy Haulers specializes in hauling heavy loads such as construction equipment, oil field rigging and Super Loads. We are wideload experts! We offer an extensive range of trailer choices, including:
Max Weight: 48,000 lbs. | Max Length 53 ft. | Max Width 8.5 ft. | Max Height 11 ft.




Max Weight: 45,000 lbs. | Max Length 29 ft. | Max Width 8.5 ft. | Max Height 11.5 ft.
Max Weight: 150,000+ lbs. | Main Deck Length 29 ft. | Well Width 8.5 ft. | Legal Height Limit 11.6 ft.




Max Weight: 48,000 lbs. | Max Length 53 ft. | Max Width 8.5 ft. | Max Height 8.5 ft.
We transport many brands of trailers across the country and North America
Trust Heavy Haulers to transport any brand of trailer you own. We are experienced in handling all types of brands and manufacturers, we have hands-on experience shipping all trailer manufacturers there is on the road! Some of the trailer brands we commonly ship include: