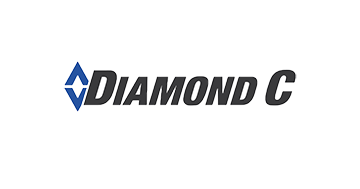 Competent Shipping of Your Diamond C Trailers with Heavy Haulers (800) 908-6206
At heavy haulers, we are top of the pack when you require transport for your Diamond C trailer. We have the correct implements to pick up and drop off your over-dimensional Diamond C trailer while ensuring utmost safety and security. Contact Heavy Haulers now on (800)908-6206 for a comprehensive Diamond C trailer transportation package that is both cost and time efficient.

To get your Diamond C trailer handled by the most experienced haulers on the land, we offer our ten plus years in oversize cargo transportation. Your Diamond C trailer will be delivered to its service station where it can be utilized on bulk sand, stone or aggregate haulage. We will transport your load all over the US, Canada, and Mexico with our logistics getting all the permits ready for you.
Cargo trailers by Diamond C industries are well sought after and securing yours for long distance transport is done by Heavy Haulers. We specially designed a haulage package that is specified to your mobile Diamond C industries trailer transportation. The perfect hauling solution is available for you on call at (800) 908-6206 where you can take advantage of a free no obligations cargo valuation.
Common Types Of Trailers We Ship From Diamond C Industries Include:
• Engineered Beam Dual Tandem 2019 Diamond C
• Diamond C Trailers 82 by 24 HDT207
• Diamond C Trailers 83 by 16 GTU235
• Diamond C Trailers 82 by 14 21WD
• Diamond C Trailers FMAX210
• Diamond C Trailers 82 by 24 HDT207
• Diamond C Trailers 43ED
• Diamond C Trailers FMAX210
• Diamond C Trailers GTF
• Diamond C Fleetneck 8.5 by 32 Gooseneck
• Diamond C Trailers 24LPD
• Diamond C Trailers GSA
• Diamond C Trailers 5 by ten 41ED
• Diamond C Trailers 5 by 10 EDG
• Diamond C Trailers 96 by 20 23WFDT