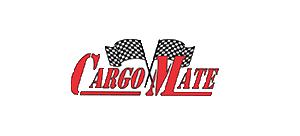 Heavy Haulers Cargo Mate Trailer Transport Services
We have the most specialized vehicles such as Removable goose necks, flatbeds, drop decks, and double removable drop decks explicitly designed to haul any heavy equipment regardless of size, shape, and weight. With more than a decade in the Heavy hauling industry, we understand the dynamics involved in the logistics industry, we are familiar with the most secure route for shipping of your trailers and understands all the states and national requirements thus ensuring safe and reliable transportation and delivery of your cargo. Additionally, we have the most specialized drivers and logistics team who are highly experienced in transportation issues and will ensure your load reaches its destination safely. Our drivers can adjust your capacity to comply with per axle weight requirements to avoid complications associated with the center of gravity, thus ensuring safer transportation of your equipment. With Heavy Haulers, your load is in safe hands.

Cargo Mate Trailer Towing 101: Call Heavy Haulers
Cargo mates is a specialist in trailer manufacturing and a division of Forest River Inc. The company specializes in making the best quality cargo trailers, car trailers, open utility trailers as well as open goosenecks trailers. From the type of equipment they make to the employees who make them, Cargo mate works to fulfill their mission of building great products that exceeds their customers' expectations in every way possible. Whether you need a trailer for work or play, Cargo mate has all the trailers to meet your interest, needs, lifestyle, and budget.
Common Cargo Mate Trailers We Transport Include:
• Car Trailers Shipping
• Living quarters/motorcycle Trailers Towing
• Snowmobile Trailers Transport
• Cargo Trailers Transport
• Specialty Trailers Shipping
• Open and Enclosed Trailers