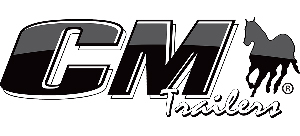 Heavy Haulers CM Trailer Transport Services
We don't procrastinate. Our customer satisfaction is our priority. Once we promise to deliver your load, we give our promise. We don't waste your time in choosing the trailers. Once we receive your request, we arrange for the pick-up, match your load with the right shipment truck, figure out your transportation cost, and schedule the delivery all in one transaction. Our company is licensed, bonded, and insured for shipping all types of trailers across the United States Mexico and Canada.

We have the most reliable logistic team who are highly knowledgeable on the dynamics of the logistics industry and work hard to ensure your cargo arrives in its destination on time and in the right condition. We obtain the permits for oversize loads and ensure your load complies with the national and state requirements. Trust us today for Transportation of CM trailers at affordable, reliable and on-time deliveries, Get us today on (800) 908-6206 and give us your request.
CM Trailer Towing 101: Call Heavy Haulers
CM trailers is a trailer manufacturing company which started in 1990 with a vision of building quality trailers that were easy to use at affordable prices, aesthetically pleasing and built with American materials. Up to date; CM manufacturers exhibit a trail of a blazing spirit that it had when it started.CM manufacturers upgraded to a 243,735 square feet manufacturing facility in Madill, Oklahoma where they streamlined their process. Their trailers are well known by their quality, dependability, reliability as well as value. For trustworthy, reliable and on-time CM trailers shipping services, call Heavy Haulers on (800) 908-6206 and enjoy our services.
Common CM Trailers We Transport Include:
• Horse Trailers Including; Durango, Dakota, Drovers and Renegades
• Livestock Trailers Which Include: Show Pro, Roundup, Stockers and Brush Boosters
• Livestock Trailers Which Include: Show Pro, Roundup, Stockers and Brush Boosters
We transport many brands of trailers across the country and North America
Trust Heavy Haulers to transport any brand of trailer you own. We are experienced in handling all types of brands and manufacturers, we have hands-on experience shipping all trailer manufacturers there is on the road! Some of the trailer brands we commonly ship include:
We Can Haul Your Haulotte Equipment Anywhere in the US, Canada, and Mexico
Common Trailers We Use to Haul Your Equipment Properly: