Heavy Haulers Ships Equipment Trailers in All 50 States, Canada, and Mexico!
Many different industries rely on closed equipment trailers to get their rigging, instruments, or photography set-up form one location to the next. Heavy Haulers, a reputable heavy equipment transport service, can help your crew transport the expensive performance equipment, keeping you on schedule for filming, concerts, or photoshoots. Equipment trailers are fully enclosed, keeping your cargo safe from the elements. These trailers come in many different sizes, everything from lightweight pipe-rails to heavy-duty rugged lowboy models that can get machinery up to 50,000 pounds. This gives you the flexibility to carry everything you need using as few trucks as possible. These help keep you on budget.
Using equipment trailers from Heavy Haulers to transport your cargo means you can trust your expensive machinery and equipment to arrive safely and undamaged. Because most items shipped in equipment trailers are oversized and unusually shaped, it's important to have the correctly rated trailer to balance the weight on the axles, as well as have enough space to properly secure your items during transport. The professionals at Heavy Haulers understand this, and we contract with a variety of drivers and rigs to accommodate just about anything.
Learn About Your Upcoming Equipment Trailer Transport Experience
Contact Our Expert Shipping Specialists


(800) 908-6206
Choosing Heavy Haulers to transport your equipment in our trailers means that you're trusting the most reputable heavy machinery transport service in North America. We've made our reputation contracting with licensed, bonded drivers using high-quality rigs and trailers to transport your equipment across town – or across the continent. Our expert logisticians will plan your door-to-door delivery, within with your timeline. We'll collect information about your equipment and determine just the right way to transport it. Paperwork and forms, from weigh stations to customs, is also part of our service. Ready to get started? Give us a call at (800) 908-6206 for a FREE, no-obligation quote.
Hauling Equipment Trailers With Heavy Haulers is Easy! Find Out For Yourself!
Many industries rely upon the use of equipment trailers to haul heavy equipment that doesn't fit on another vehicle. Heavy Haulers provides premium transport services for your equipment trailer and specializes in oversize shipments. When you need to haul an equipment trailer, Heavy Haulers is ready to provide premium shipping in all 50 states.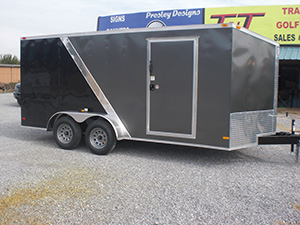 What You Should Know about Transporting an Equipment Trailer
Equipment trailers are used by many businesses to get the machinery where they need it safely. When your equipment doesn't fit in another vehicle, an equipment trailer can be used to haul it. For safe transport of your equipment trailer, trust the oversize load specialists at Heavy Haulers. We will obtain all necessary permits, escort cars, and pilot cars needed for your shipment. Our skilled drivers will make sure your trailer transport is properly loaded and hauled to its destination. We ship equipment trailers in all 50 states.


Common Trailer Types Available from Heavy Haulers
Heavy Haulers specializes in hauling heavy loads such as construction equipment, oil field rigging and Super Loads. We are wideload experts! We offer an extensive range of trailer choices, including:
Max Weight: 48,000 lbs. | Max Length 53 ft. | Max Width 8.5 ft. | Max Height 11 ft.




Max Weight: 45,000 lbs. | Max Length 29 ft. | Max Width 8.5 ft. | Max Height 11.5 ft.
Max Weight: 150,000+ lbs. | Main Deck Length 29 ft. | Well Width 8.5 ft. | Legal Height Limit 11.6 ft.




Max Weight: 48,000 lbs. | Max Length 53 ft. | Max Width 8.5 ft. | Max Height 8.5 ft.
We transport many brands of trailers across the country and North America
Trust Heavy Haulers to transport any brand of trailer you own. We are experienced in handling all types of brands and manufacturers, we have hands-on experience shipping all trailer manufacturers there is on the road! Some of the trailer brands we commonly ship include: