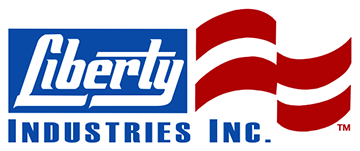 Reliable Liberty Trailer Transport with Heavy Haulers (800) 908-6206
Our service for Liberty Trailers transport at Heavy Haulers speaks of reliability and suitability. With all our carriers offering same day loading and cargo haulage, we ensure that our door to door delivery promise is maintained. For quick and affordable secure Liberty Trailers transport, we utilize cargo haulers that have the latest technical ability for equipment, vehicle, and machinery shipping. Call now and enjoy a free quotation at (800) 908-6206; with no obligations.

Expertise at Heavy Haulers comes highly valued, with all our trailer crews fully certified and thoroughly experienced. Our heavy machinery and equipment transportation teams offer services that make us the leaders in Liberty Trailers transport. For nearly ten years now, we have extensively serviced Liberty Trailers transports and enabled simplifies and stress-free logistics.
Save your time and money by calling Heavy Haulers where our hassle-free Liberty Trailers transport plans are tailor-made to your specifications. Our overweight, oversize machinery moving section that deals with Liberty Trailers transport are available all over the US. We handle your State and county permits and any regulation documents that need acquiring. Any modalities that may be specific to your Liberty Trailers haul including legal accommodations are secured speedily.
Similar Equipment That We Transport From the Liberty Trailers Manufacturer:
• Liberty D6010TA3 trailer
• Liberty O6514TA5 trailer
• Liberty Dump LD10K72X12LP
• Liberty O6012SA trailer
• Liberty D6012TA3 trailer
• Liberty D6014TA5 trailer
• Liberty D7012TA5 trailer
• Liberty O6820TA5 trailer
• Liberty O6816TA3 trailer
• Liberty 10K 20 Foot Liberty
• Liberty O6514SA trailer
• Liberty Dump LD14K83X14LPSHD-44HS
• Liberty 06512SAE trailer
• Liberty O5010SA trailer
• Liberty 06818TA2 trailer