Beverage Trailer Transport Services
Heavy Haulers can ship your beverage trailer from the warehouse, to plant, to your destination stores, across North America or just across town. Beverage trailers are typically known as "reefers," or refrigerated trailer containers. These trailers are large, the size of standard shipping containers, and supported by either a dolley – a detachable front axle unit – or another trailer. These trailers are generally used by the beverage industry, although other types of items ship in reefers, as well. Towing these requires a licensed, certified driver. Heavy Haulers can either tow your beverage trailer or tow your cargo in one of our trailers and rigs.
Beverage trailers can travel along regular roadways, although they'll need paperwork for weigh stations and customs if traveling the length of North America. The route planners from Heavy Haulers can determine the fastest way to ship your beverages, ensuring freshness and timely delivery to keep your business running smoothly. Our trained drivers can navigate through construction zones, tight city streets, and safely along the country's interstates. Call now for a free shipping estimate! (800) 908-6206
Contact Our Expert Shipping Specialist's
(800) 908-6206
Shipping Beverage Trailers with Quality Service
Choosing the right shipping company for your beverage trailer or cargo can make the difference between having timely deliveries of your goods and shipment delays that can cost money or clients. Heavy Haulers can either help transport your empty beverage trailer, using our own professional drivers and properly rated rigs, or we can transport your refrigerated cargo in our own semi-trailers where you need it.
Door-to-door or door-to-port, Heavy Haulers can move your goods. Depending on your trailer, Heavy Haulers will have a driver that can attach a fifth wheel coupling or an automatic one. Part of your Heavy Haulers experience will be providing information about the type and dimensions of your trailer to the route planner, so we know how to best transport your trailer.
We can even help transport specialty beverage trailers, including those "beer trucks'' used for outdoor street fairs or music festivals. Many breweries have larger trucks with kegged beer and pouring taps on the outside. Maneuvering these semi-trailers into a tight spot, either inside an auditorium or over grass and dirt roads, takes an especially talented driver – but you'll find plenty of those at Heavy Haulers! Call now! (800) 908-6206
Common Beverage Trailers Heavy Haulers Ships
Our drivers have plenty of experience shipping all types of beverage trailers, including reefers. Here are examples of some of the trailers we've shipped:
● Roll-Up Door Van Beverage Trailers
● Hackney Beverage Trailers
● Centennial Beverage Trailers
● Reefer Van Beverage Trailers
Your Beverage Trailer Shipping Experience with Heavy Haulers
Heavy Haulers knows how to transport beverage trailers with ease. We provide top quality beverage trailer shipping solutions. When you call, a logistics agent will take down all the information of your beverage trailer. We are licensed, bonded, and insured so you can be confident in our transport services. Whether you need power-only services for your beverage trailer, or need us to haul it on a trailer, we'll get it where it needs to be. Call now for a free shipping estimate. (800) 908-6206
Common Trailer Types Available from Heavy Haulers
Heavy Haulers specializes in hauling heavy loads such as construction equipment, oil field rigging and Super Loads. We are wideload experts! We offer an extensive range of trailer choices, including:
Max Weight: 48,000 lbs. | Max Length 53 ft. | Max Width 8.5 ft. | Max Height 11 ft.




Max Weight: 45,000 lbs. | Max Length 29 ft. | Max Width 8.5 ft. | Max Height 11.5 ft.
Max Weight: 150,000+ lbs. | Main Deck Length 29 ft. | Well Width 8.5 ft. | Legal Height Limit 11.6 ft.




Max Weight: 48,000 lbs. | Max Length 53 ft. | Max Width 8.5 ft. | Max Height 8.5 ft.
HEAVYHAULERS.COM
START YOUR SHIPMENT TODAY!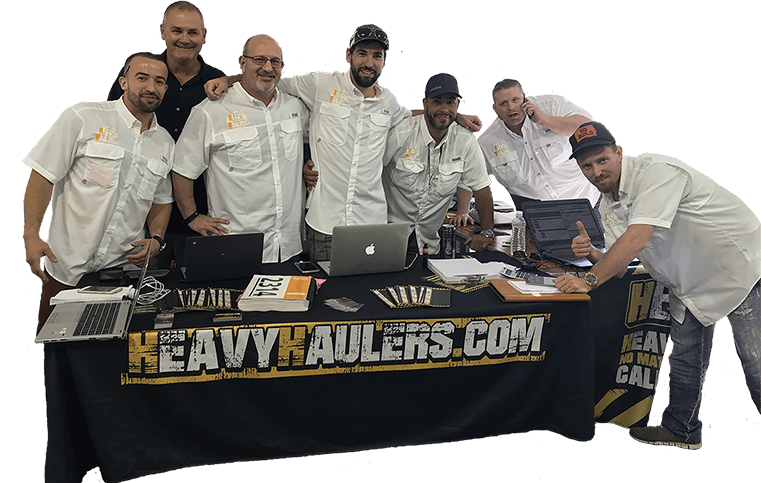 We Are Ready To Help You Haul Your Equipment!
Common Equipment Heavy Haulers Transports
Trust Heavy Haulers to transport any brand of equipment you own. Most of our drivers are experienced heavy-machinery operators who can safely maneuver your loads aboard our trailers. Some of the brands we have shipped include: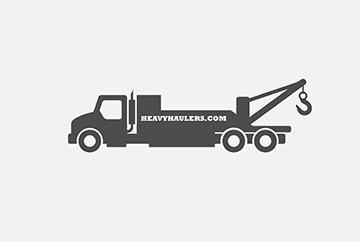 Beverage Trailers Heavy Haulers Ships
Our drivers have plenty of experience shipping all types of beverage trailers, including reefers. Here are examples of some of the trailers we've shipped:
● 2002 HACKNEY

● 1987 FRUEHAUF STAGE EVENTS TRAILER Bogie Axle -Airbag Suspension -Spider Hub Rims -Low Profile

● 1987 GREGORY 14 Bay Trailor All Steel Wheels; Fixed Single Axle; Aluminum Composition; Aluminum Floor

● 1986 GREGORY 14' Beverage Trailer All Steel Wheels; Fixed Single Axle; Aluminum Floor

● 2013 HACKNEY 20 BAY Fixed Tandem Axle; Aluminum Composition; Aluminum Floor

● 2004 HACKNEY 16 Bay Keg Combo Roll up Door; Steel Disc Wheels; Fixed Single Axle; Aluminum Composition