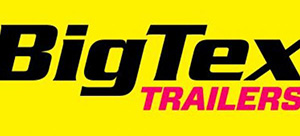 Heavy Haulers Big Tex Trailer Transport Services
No trailer is too big for us, and no distance is too long for us. We have the most versatile shipping trucks such as Removable goose-necks, double drop decks and flat beds which are highly adaptable to accommodate any type of trailer irrespective of the size, shape, length or width. Our trucks have an adjustable ability which allows them to extend, thus allowing us to haul all types of trailers, even the one with extended lengths, heights, and abnormal weights. With Heavy Haulers, you can rest assured your cargo will reach its destination safely and securely and on the scheduled time.

Big Tex Trailer Towing 101: Call Heavy Haulers
Big Tex is an American Manufacturer and distributor of commercial grade trailers, supplies and parts. The company was founded in 1982, and it is based in Mt pleasant while its assembly and manufacturing facilities are based in Oklahoma, Texas, Idaho and Georgia. Big Tex specializes in offering auto and motorcycle, equipment and tilts, Heavy duty landscapes, tandem axle, and single axle trailers as well as dump equipment. Big Tex offers all its products through the dealers in Canada, the united states, and internationally. With more than 65 store and production facilities nationwide, Big Tex trailer manufacturers have the best brands and the best inventory of Heavy duty trailers, accessories, and parts that can fit all your transportation needs. When in need of transporting equipment from Big Tex manufacturers, don't hesitate, reach Heavy Haulers on (800) 908-6206 for our shipping quotes and get the best, reliable and trustworthy trailer shipping services across the United States Mexico and Canada.
Common Big Tex Trailers We Transport Include:
• Utility Trailers Shipping
• Landscape Trailers Towing
• Equipment Trailers Transport
• Tilt Trailers Transport
• Car Haulers Transport
• Specialty Trailers Shipping
• Deck-over Tag- along trailers Trailers Towing
• Dump Trailers Towing
• Flatbed Goose Neck Trailers Towing
See More of Our Recent Big Tex Trailers
New Railroad Carts Transported on a Big Tex Trailer
Origin: Madill, OK 73446

Destination: Wildomar, CA 92595

Specs: Full Load Trailers 31985lbs - 40L X 8.5W X 10H

Transport Specialist: Jay Hays
(561) 562-4968
New BigTex Railroad Carts Transported on a Big Tex Trailer
Origin: Madill, OK 73446

Destination: Wildomar, CA 92595

Specs: Full Load Trailers 31985lbs - 40L X 8.5W X 10H

Transport Specialist: Jay Hays
(561) 562-4968
Brand New Full Load of Trailers Shipped on a Flatbed Trailer
Origin: Mt. Pleasant, TX 75455

Destination: Wildomar, CA 92595

Specs: 10 Full Load Trailers; 48L X 8.5W X 10.6H; 22,634lbs

Transport Specialist: Jay Hays
(561) 562-4968
We transport many brands of trailers across the country and North America
Trust Heavy Haulers to transport any brand of trailer you own. We are experienced in handling all types of brands and manufacturers, we have hands-on experience shipping all trailer manufacturers there is on the road! Some of the trailer brands we commonly ship include:
We Can Haul Your Haulotte Equipment Anywhere in the US, Canada, and Mexico
Common Trailers We Use to Haul Your Equipment Properly: