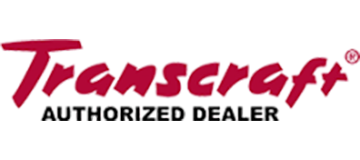 Mobilizing Transcraft Trailer Transport with Heavy Haulers | (800) 908-6206
The most versatile and dependable equipment movers on continental North America, Heavy Haulers utilize a flexible fleet for Transcraft Trailer transport. Heavy machinery transport doesn't have to cost an arm and a leg; Heavy Haulers use one its Econoline trailer transport to move your cargo in one fluid transaction. Our logistics department is available on (800) 908-6206 for a quotation to determine the services of mobilization that your Transcraft Trailer transport needs.

Our US, Canada, and Mexico fleet have a half truckload arrangement due to the size increases associated with Transcraft Trailer transport. Heavy Haulers will inspect your load of Transcraft Trailers to maximize the length of flatbeds or drop deck rigs that will accommodate it as comfortable as possible. This allows our Transcraft Trailer transport to be hauled with up to a height of 11.8 to 12 feet and have a total load weight of over 105,000 pounds.
The Heavy Haulers trailers that are economical for Transcraft Trailer transport are equipped with a weight distribution system for the rear axles, with hydraulically dampers to transfer your load evenly. In the instance that our Heavy Haulers operators are using a combination of all axles or a 3+2 configuration, they can lift the rear axles to necessitate more natural backing when loading or offloading your Transcraft Trailer.
Other Equipment That We Transport From the Trails West Trailer Models:
• Transcraft DTL 2000 W2 Trailer
• Transcraft Trailer
• Transcraft Flatbed Trailer
• Transcraft Eagle
• Transcraft Tl2000 Trailer
• Transcraft Flatbed
• Transcraft 16003497-100 Trailer
• Transcraft 554C Trailer
• Transcraft 48" Combo Trailer
• Transcraft 48' Flatbed Trailer
• Trails West 3H LQ W/Slide
• Trails West 3H Sierra LQ
• Transcraft Step Deck Trailer