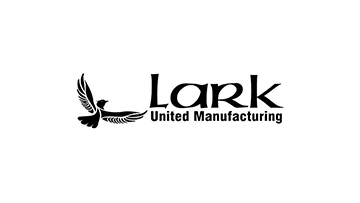 Time Efficient Lark United Trailer Transport with Heavy Haulers (800) 908-6206
Heavy Haulers Lark United Trailers transport knows how to tandem or fit equipment on a single platform to satisfy highway regulations. Lark United Trailers that are heavy as they are high need not be taken apart to be reassembled again, which is a cost and time-consuming exercise. Call a Heavy Haulers Lark United Trailers transport team on (800) 908-6206, and have your consignment loaded and underway today.

Specifications that demand the Heavy Haulers expertise such as Lark United Trailers transport are handled by state of the art oversize trucking equipment. Call our logistic managers right now to book your free no obligations Lark United Trailers transport quotation. An on-site team will evaluate your cargo to determine the best configuration of our Lark Trailers transport fleet best suits its safe conveyance.
We load and offload cargo using hydraulic and mechanical ramps attached to the Lark United Trailers. Reverse gooseneck couplings simplify backing up on and off-site showing versatility in transport vessels flexibility. We promise to cut your shipping costs by hauled your Lark United Trailers comprehensively as opposed to being mutilated and put back together again on site. Lark United Trailers can cause transportation headaches and the possibility of disasters that could lead to the total loss of your cargo.
Other Lark United Branded Models Of Trailers That We Have Transported:
• Lark United 7 by 16 VT TA Cargo Trailer 7' Interior
• Lark United 7' by 14' Enclosed Cargo Tandem Axle V-Nose
• Lark United 5 by 8' Enclosed Cargo Trailer Single Axle
• Lark United 5 by 8 VT Cargo trailer
• Lark United 8 by 14 Enclosed Cargo Tandem Axle
• Lark United 6 by 12 VT trailer
• Lark United 102 by 28 Enclosed
• Lark United 7 by 14' Enclosed Cargo Trailer Axles
• Lark United 6' by 10' Enclosed Cargo Trailer Single Axle V-Nose