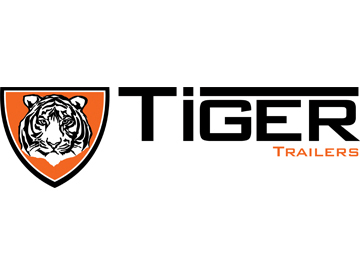 Well Equipped Tiger Trailer Transport with Heavy Haulers | (800) 908-6206
We have specially outfitted trailers that are equipped to take on any size and weight of Tiger Trailers. Drop decks and RGN lowboys are best suited at the hauling of huge consignments and are easier to load. Their beds are also specially treated to alleviate skids and skirting effects. Call a Heavy Haulers logistics representative on (800) 908-6206, who will exhaustively inform you that pertain our overall no hidden cost Tiger Trailers transport services.

We have a service guarantee that your entire fleet of Tiger Trailers can be conveyed to their service locations. Our logistics management team carries out a no obligations free valuation of your Tiger Trailer cargo's specifications. Heavy Haulers will handle any weight and size of the Tiger Trailers at a competitive one-off cost. Our safety guarantee means that your Tiger Trailers shall be available safely at the destination anywhere in the US, Canada, and Mexico.
The Heavy Haulers guarantee of complete and satisfactory service begins with a free no obligation valuation to give you a clearer picture of our prices. Your next shipment is in the capable hands of our extensive fleet and staff that will perform your Tiger Trailers transport.
Other Models Of Tiger Trailers That Heavy Haulers Transport:
• Tiger 5 x 10 Econo Trailer
• Tiger 102 x 24 Gooseneck Trailer
• Tiger 6 x 10 Econo Series Trailer
• Tiger 83 x 20 Pipe Top Trailer
• Tiger 83 x 20 Trailer
• Tiger 8320T Trailer
• Tiger 5 x 8 Welding Trailer
• Tiger 102 x 24 Gooseneck Trailer
• Tiger 6 x 8 Trailer
• Tiger 5 x 8 Econo Series Trailer
• Tiger Trailer
• Tiger 8320T52 Trailer
• Tiger 8322T52 Trailer
• Tiger 7210EC Trailer