Roll Off Trucks on Trailer Transport by Heavy Haulers:
When in need of transporting your roll off trucks, look to Heavy Haulers for a free no obligation quote. All requirements, including permits and load insurance, are taken care of by Heavy Haulers dispatch managers for shipping roll off trucks throughout the US, Mexico, and Canada. For reliable service that guarantees secure delivery of any number of sizes of roll off trucks, call Heavy Haulers now. (800) 908-6206
Moving Roll off Trucks the Safe and Secure Way
Heavy equipment transport specialists at Heavy Haulers undertake your roll off truck conveyance on heavy-duty tractor-trailer combinations. Industrial commercial, private, and government contracts of roll-off truck shipments have passed through the capable hands of our driver operators. Some of the services industries that we have supplied roll of trucks include:
Contact Our Expert Shipping Specialist's
(800) 908-6206
• Energy Generation
• Agriculture
• Transporters
• Manufacturers

• Construction
• Oil and Mining
• Material Chemicals and Hazmat
• Utility Providers
• Aeronautics
Heavy Haulers has had over ten year's dominance in the shipping of roll off trucks on the continental market. Our impeccable loading to unloading relies on the expertise of our roll-off truck handlers, dispatch, and the high capacity trailer rigs. We are registered to undertake an exhaustive transit of roll off trucks at their non-reducible state, meaning there is no need to dismantle them.
Roll Off Trucks on Multi-Axle Trailers for Conclusive Conveyance:
By contacting Heavy Haulers, your roll off trucks are guaranteed to reach any desired destination location within budget. An affordable shipping option that suits your unique requirements is available at Heavy Haulers, who have a safety responsibility for delivering roll off trucks in the condition they're picked up. Take advantage of a free no obligation quote that shines light into the intricacies of roll off truck transportation on (800) 908-6206.
See More of Our Recent Roll Off Truck Shipments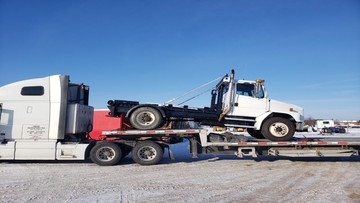 Shipping a Roll Off Truck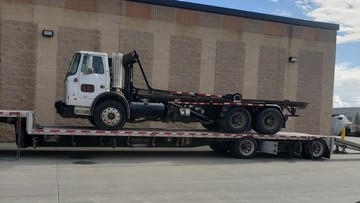 Roll Off Truck Being Transported
See what you need?
Call us for a FREE Shipping Estimate at (800) 908-6206
HEAVYHAULERS.COM
START YOUR SHIPMENT TODAY!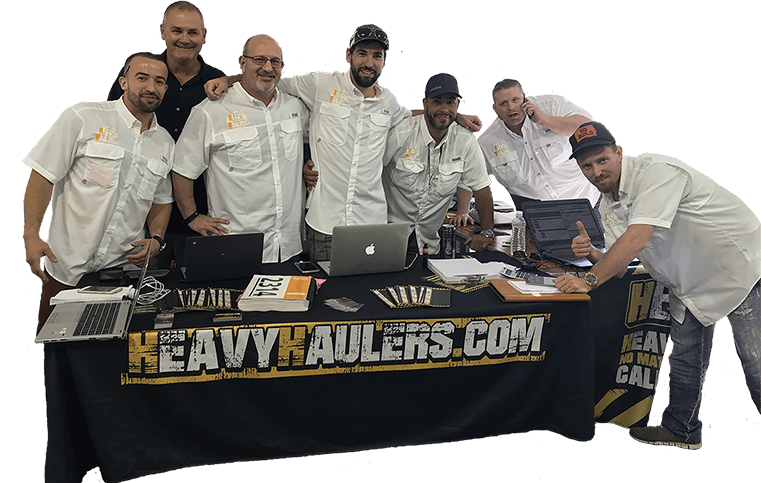 We Are Ready To Help You Haul Your Equipment!
We transport many brands of Trucks across the country and North America
Trust Heavy Haulers to transport any brand of truck you own. We are experienced in handling all types of brands and manufacturers, we have hands-on experience shipping all truck manufacturers there is on the road! Some of the truck brands we commonly ship include:
Heavy Haulers Ships Across All 50 States
Alabama - Alaska - Arizona - Arkansas - California - Colorado - Connecticut - Delaware - Florida - Georgia - Hawaii - Idaho - Illinois - Indiana - Iowa - Kansas - Kentucky - Louisiana - Maine - Maryland - Massachusetts - Michigan - Minnesota - Mississippi - Missouri - Montana - Nebraska - Nevada - New Hampshire - New Jersey - New Mexico - New York - North Carolina - North Dakota - Ohio - Oklahoma - Oregon - Pennsylvania - Rhode Island - South Carolina - South Dakota - Tennessee - Texas - Utah - Vermont - Virginia - Washington - West Virginia - Wisconsin - Wyoming
Looking For Transport
With a Specific Trailer?

Max Weight: 150,000+ lbs. | Main Deck Length 29 ft.
| Well Width 8.5 ft. | Legal Height Limit 11.6 ft.

Max Weight: 48,000 lbs. | Max Length 53 ft.
| Max Width 8.5 ft. | Max Height 8.5 ft.
Max Weight: 48,000 lbs. Max Length 53 ft. |
Max Width 8.5 ft. | Max Height 11 ft.
Max Weight: 45,000 lbs. | Max Length 29 ft.
| Max Width 8.5 ft. | Max Height 11.5 ft.
Heavy Haulers Pilot Car Services
Are you looking for a reliable pilot car
for your transport?
Get Started
See what you need?
Call us for a FREE Shipping Estimate at (800) 908-6206