Need an RGN with Outriggers? Heavy Haulers Has Your Back!
Transportation of heavy and over dimensional loads can be a challenging task when you do not have the right transportation equipment. With this in mind, Heavy Haulers have taken a step and acquired specialized trailers with outriggers to make sure we can transport all types of equipment regardless of the size, shape, height or length of the equipment you need to carry. Contact any of our logistics team members today on (800) 908-6206 to get free quotations for our transportation services.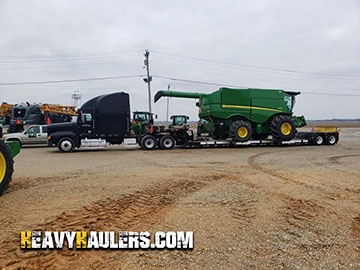 Trailer with Outriggers
We Offer Outrigger Trailer Transportation Services Across the States, Mexico and Canada
At Heavy Haulers, we have an outstanding reputation for transporting heavy equipment across all the 50 states of America, Mexico, and Canada. We have a wide range of outriggers trailers such as removable goose necks, Extended RGNs, Step decks, drop decks and extended drop decks and lowboys which allows us to transport any equipment to anyplace with little or no limitations. The outriggers on our trailers are advantageous as they allow us to carry all the equipment with extended width or wide tires which cannot fit on regular trucks. Additionally, our extendable trailers allows us to accommodate equipment with extra length and height thus making our transportation services superior and seamless.
Recent Moves Using our Outriggers







11423605

MILES TRAVELED






1214292

LOADS SHIPPED







1315658103

TONS TRANSPORTED






921637

CLIENTS SATISFIED
Transport All Your Heavy Equipment with Heavy Haulers Outriggers Transportation Services
When it comes to the transportation of your heavy equipment, you need to consider some issues before deciding on the transportation company. Reliability, trustworthy and ability to take your load to the required destination safely and on time are some of the issues you need to take into considerations.
Heavy Haulers are the leading transporters of heavy equipment with more than a decade in the logistics industry. We offer reliable and trustworthy outriggers trailer transportation services for a variety of freights including the shipment of heavy agricultural machinery commercial and private equipment. Our customer satisfaction is our priority, and therefore we work hard to make sure we offer the most reliable trustworthy and dependable services to all our clients.
We match your load with the right trailer, follow the correct loading guidelines and secure it properly to avoid shifting during the transportation process. We do not waste your time. We figure out the transportation route for the load and figure out the transportation cost all in one transaction to make sure your load is transported safely and delivered on time. Trust Heavy Haulers for safe and secure transportation of your heavy equipment.
Don't wait – call Heavy Haulers today (800) 908-6206 for your Outriggers Trailer transport needs!
Common Equipment for Outriggers Trailer Transportation Services
Some Some Regular Equipment We Transport Using Outriggers Trailers Include:
• Large self-propelled sprayers
• Swathes
• Harrows
• Combined harvesters
• Excavators
• Rollers
• Loaders
• Harrows
• Mowers
• Cotton pickers
We are not limited to the size and types of equipment we can ship for you. The size, shape, width or height of your equipment is not a limitation when it comes to Heavy Haulers outriggers trailer transportation services. Talk to us today on (800) 908-6206 and let our experts handle all your heavy hauling needs.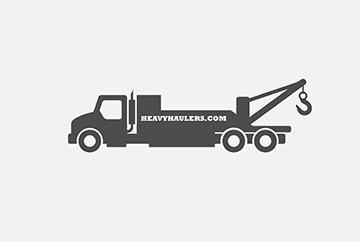 What is a Trailer Outrigger?
Trailer outriggers are used to increase trailer width to support large and oversize equipment. This is great for transport wide loads such as oversize dozers, rock trucks, mining equipment and more. Anytime your equipment is wide, an outrigger board can be placed. An outrigger board lays on top of swing out or attached outriggers. This allows the large, oversize, or wide load to be transported much more securely. Precautions are taken to avoid board flip, which is where the end of the board has the potential to "flip up" during transport. At Heavy Haulers we understand the ins and outside of outrigger trailers, and use them often to transport oversize loads. We're here to make sure your equipment transport is safe and secure. Call now! (800) 908-6206

Common Trailer Types Available from Heavy Haulers
Heavy Haulers specializes in hauling heavy loads such as construction equipment, oil field rigging and Super Loads. We are wideload experts! We offer an extensive range of trailer choices, including:
Max Weight: 48,000 lbs. | Max Length 53 ft. | Max Width 8.5 ft. | Max Height 11 ft.




Max Weight: 45,000 lbs. | Max Length 29 ft. | Max Width 8.5 ft. | Max Height 11.5 ft.
Max Weight: 150,000+ lbs. | Main Deck Length 29 ft. | Well Width 8.5 ft. | Legal Height Limit 11.6 ft.




Max Weight: 48,000 lbs. | Max Length 53 ft. | Max Width 8.5 ft. | Max Height 8.5 ft.
We transport many brands of trailers across the country and North America
Trust Heavy Haulers to transport any brand of trailer you own. We are experienced in handling all types of brands and manufacturers, we have hands-on experience shipping all trailer manufacturers there is on the road! Some of the trailer brands we commonly ship include: