Get Reliable, Trustworthy and Affordable Open Deck Transportation From Heavy Haulers
Contact Our Expert Shipping Specialist
(800) 908-6206
Experiencing the most exciting open Deck transport is possible, but you have to engage a reliable company that will ensure that the process and the equipment are perfect. At Heavy Haulers, we have the most extensive and dependable fleet of trailers that gives you a variety of choice when it comes to transportation of your open deck trucks. Our vehicles range from removable goose-necks (RGNs),drop-decks , extendable trailers and adjustable step decks which have adjustable ability to transport any size of your open deck trucks to multi-axle containers which are suitable for the transportation of any super heavy loads. Our team will always try and work within your budget, and you only pay the transportation charges after they schedule the pickup your cargo. We are always on time, and your shipment is secure and safe in our hands.
Heavy Haulers have all the Legal Documents to Facilitate Smooth and Effective Open Deck Transportation
Different cities and state have different rules, regulations that are meant to facilitate order in the transportation industry, and it is important to ensure that you comply with them. At Heavy Haulers, we have acquired all these licenses and permits to avoid any trouble with the transportation authorities in the different cities and States
that your cargo will pass across. Our drivers' licenses are checked regularly to ensure
that they have not expired at any time.
Speak with a Member of Our Logistics Team Now!
(800) 908-6206
Common Trailer Types Available from Heavy Haulers
Heavy Haulers specializes in hauling heavy loads such as construction equipment, oil field rigging and Super Loads. We are wideload experts! We offer an extensive range of trailer choices, including:
Max Weight: 48,000 lbs. | Max Length 53 ft. | Max Width 8.5 ft. | Max Height 11 ft.




Max Weight: 45,000 lbs. | Max Length 29 ft. | Max Width 8.5 ft. | Max Height 11.5 ft.
Max Weight: 150,000+ lbs. | Main Deck Length 29 ft. | Well Width 8.5 ft. | Legal Height Limit 11.6 ft.




Max Weight: 48,000 lbs. | Max Length 53 ft. | Max Width 8.5 ft. | Max Height 8.5 ft.
HEAVYHAULERS.COM
START YOUR SHIPMENT TODAY!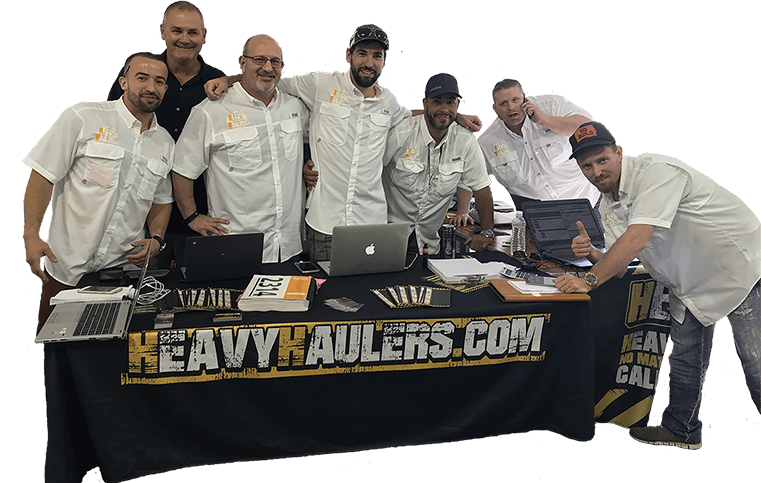 We Are Ready To Help You Haul Your Equipment!
Common Equipment Heavy Haulers Transports
Trust Heavy Haulers to transport any brand of equipment you own. Most of our drivers are experienced heavy-machinery operators who can safely maneuver your loads aboard our trailers. Some of the brands we have shipped include: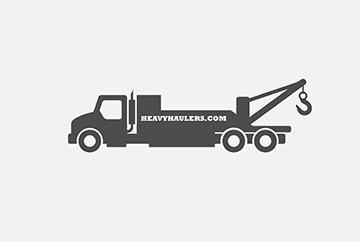 Open Deck Trailer Towing Services Heavy Haulers (800) 908-6206
Need an open deck trailer towing service? Heavy Haulers is North America's largest towing service provider. We provide towing services for all heavy machinery, including light, medium, and heavy-duty equipment. We have operated in the industry for more than a decade, and we have the experience, the best towing vehicles, and the best towing personnel who will ensure your articulated dump truck is in its destination right when you need it. Call us today on (800) 908-6206 and experience the best towing services ever.