Transporting Furnaces for Various Industries
Furnace shipping services are used by companies and individuals across the country who need to move box or industrial furnaces that are too large, heavy or sensitive to ship using traditional canister trucks. Heavy Haulers is a top-rated specialized freight transport company with over a decade of experience moving oversized equipment and machinery throughout North America. We offer furnace shipping services that cover a variety of sizes and styles, from electric or fuel-based furnaces to annealing, calcination and tensile testing furnaces.
Business entities utilize many different kinds of furnaces, from those that function to heat the work environment to industrial furnaces that have a variety of applications. Some industries use furnaces to test the tensile strength of materials while others are used to enhance the properties of a material for easier use and increased strength. At Heavy Haulers we ship your furnace wherever you need it to be, whether that's to a local business or overseas for a project. Call now! (800) 908-6206
Contact Our Expert Shipping Specialist's
(800) 908-6206
The Unique Features of Heavy Furnace Shipping Services
Heavy Haulers can often ship your industrial furnace using a flatbed trailer, although larger styles may warrant the use of a specialized trailer like the removable gooseneck (RGN) or drop-deck trailer. These trailers provide an extra-low base to accommodate items that would be otherwise be too tall to transport safely across long distances. Even with specialized trailers, some furnaces may still be too wide or heavy to ship without obtaining a permit or utilizing an escort or pilot car to protect other motorists. As part of our door-to-door service, Heavy Haulers provides administrative and logistics support as well, so we will file the paperwork, obtain signage and escort services as necessary and plan the best route for your furnace to ensure it makes it securely to your chosen location.
The industry furnace is often bulky and can be difficult to ship using traditional hauling companies. Many industrial furnaces are customized for individual clients and have sensitive components that require following special treatment to ensure that they remain intact during transport, particularly when shipped long distances. Furnaces vary in size from the small corner kiln or heating furnace to furnaces used in materials handling and metallurgy, which can weigh more than 20,000 pounds. Transporting your furnace is easy with Heavy Haulers. We handle any odd size, shape, and weight for oversize furnace loads. Call now! (800) 908-6206
Common Furnace Shipping Freight
● Box Furnaces
● Electric Furnaces
● Sintering Furnaces
●Tensile Testing Furnaces
●Tube Furnaces
●Annealing Furnaces
● Gas/Oil/Fuel Furnaces
● Calcination Furnaces
Types Of Furnaces We Transport Include:
HEAVYHAULERS.COM
START YOUR SHIPMENT TODAY!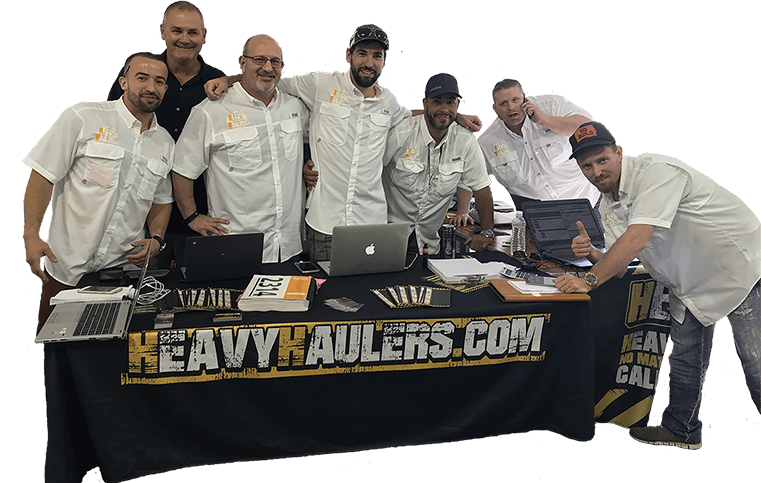 We Are Ready To Help You Haul Your Equipment!
Common Equipment Heavy Haulers Transports
Trust Heavy Haulers to transport any brand of equipment you own. Most of our drivers are experienced heavy-machinery operators who can safely maneuver your loads aboard our trailers. Some of the brands we have shipped include:
Heavy Haulers Ships Across All 50 States
Alabama - Alaska - Arizona - Arkansas - California - Colorado - Connecticut - Delaware - Florida - Georgia - Hawaii - Idaho - Illinois - Indiana - Iowa - Kansas - Kentucky - Louisiana - Maine - Maryland - Massachusetts - Michigan - Minnesota - Mississippi - Missouri - Montana - Nebraska - Nevada - New Hampshire - New Jersey - New Mexico - New York - North Carolina - North Dakota - Ohio - Oklahoma - Oregon - Pennsylvania - Rhode Island - South Carolina - South Dakota - Tennessee - Texas - Utah - Vermont - Virginia - Washington - West Virginia - Wisconsin - Wyoming
Looking For Transport
With a Specific Trailer?

Max Weight: 150,000+ lbs. | Main Deck Length 29 ft.
| Well Width 8.5 ft. | Legal Height Limit 11.6 ft.

Max Weight: 48,000 lbs. | Max Length 53 ft.
| Max Width 8.5 ft. | Max Height 8.5 ft.
Max Weight: 48,000 lbs. Max Length 53 ft. |
Max Width 8.5 ft. | Max Height 11 ft.
Max Weight: 45,000 lbs. | Max Length 29 ft.
| Max Width 8.5 ft. | Max Height 11.5 ft.
Heavy Haulers Pilot Car Services
Are you looking for a reliable pilot car
for your transport?
Get Started
See what you need?
Call us for a FREE Shipping Estimate at (800) 908-6206