Utah Heavy Machinery Shipping Services
Heavy Haulers is your most reliable choice for shipping construction, agriculture heavy machinery and equipment throughout the U.S., Canada and Mexico. We're the premier shipper of construction equipment in the country. Heavy Haulers has years of freight-hauling and heavy-equipment shipping experience. Our courteous representatives are the most knowledgeable in the business. We offer door-to-door service, port-to-business transport and same-day loading. Call today for outstanding service, great rates and successful shipments!
Ask Heavy Haulers to transport your machinery between Utah and any state in the nation, Canada and Mexico. Contact Heavy Haulers for FREE transport estimates at (800) 908-6206.
Heavy Haulers operates frequently on Utah roads. The state's main interstate highways include:
● I-15 - runs north/south through the middle of the state, from Idaho to Arizona;

● I-70 - travels east across the middle of the state, from I-15 into Colorado;

● I-80 - runs east/west across the northern portion of the state, between Nevada and Wyoming;

● I-84 - cuts diagonally southeast across the northeast corner of the state, between Idaho and Wyoming.
Heavy Haulers can get your machinery shipped to every city in Utah including:
Salt Lake City, UT; West Valley City, UT; Provo, UT; West Jordan, UT; Orem, UT; Sandy, UT; Ogden, UT; St. George, UT; Layton, UT; South Jordan, UT; Lehi, UT; Millcreek, UT; Taylorsville, UT; Logan, UT; Murray, UT; Draper, UT; Herriman, UT; Riverton, UT; Bountiful, UT; Spanish Fork, UT; Roy, UT; Pleasant Grove, UT; Kearns, UT; Herriman, UT; Cottonwood Heights, UT.
Transports Around the State of Utah by Heavy Haulers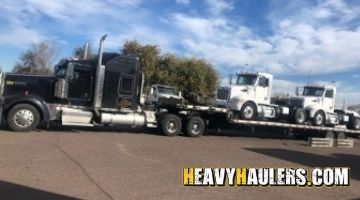 Shipping daycabs from Arizona to Utah
Origin: Phoenix, AZ
Destination: Provo, UT
Specs: 2013 peterbilt 337 daycab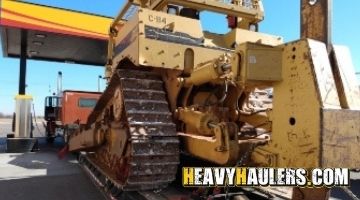 Caterpillar dozer transported from Utah to Texas
Origin: Ogden, UT
Destination: Freeport, TX
Specs: 1995 Caterpillar D8R w/ Ripper 72000# 22L 10.5W 11.9H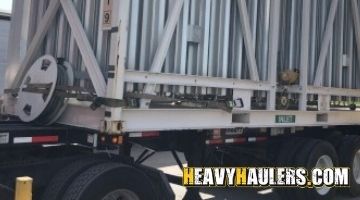 20,000 lbs Vaporizers Load transported from Utah
Origin: Logan, UT
Destination: Ithaca, MI
Specs: 20 FT VAPORIZER ON CHASSIS: 20,000 lbs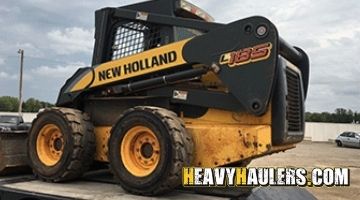 Shipping New Holland Skid Steer from Utah to South Dakota
Heavy Haulers shipped this New Holland L185 Skid Steer from Price, Utah to Sioux Falls, South Dakota. The trip was more than 1,000 miles long. Weight: 7,100 pounds. Length: 11 feet 5 inches. Width: 6 feet 4 inches. Height: 5 feet 9 inches. To ship your New Holland skid steer anywhere in the US, Canada or Mexico, speak with Mike at Heavy Haulers directly at: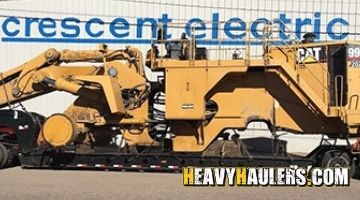 Transporting Caterpillar Wheel Loader from Utah to Florida
Heavy Haulers recently transported this Caterpillar 992G Wheel Loader from Provo, Utah to Orlando, Florida. That's nearly 2,500 miles south with a 40,000-pound load. We removed the wheels so the machine wouldn't violate state width restrictions. To transport your oversize wheel loader anywhere in the US, Canada or Mexico, contact Brian at Heavy Haulers directly at: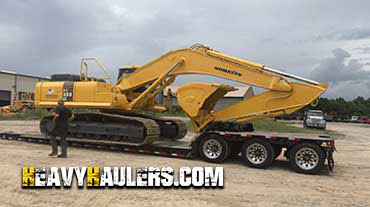 Utah Transport: Komatsu PC 300LC Hydraulic Excavator
Heavy Haulers recently transported this Komatsu PC 300LC Hydraulic Excavator from Bluff, Utah to Minto, North Dakota, that's 1,258 miles. An extended step-deck trailer was used. Weight: 70,000 pounds. Length: 36 feet. Width: 11 feet. Height: 11 feet. To transport your Komatsu excavator, talk directly to Eddie Arevalo at:

-->