Shipping JCB Construction Equipment
Call Our company Heavy Haulers for all JCB equipment shipping services locally or cross country at (800) 908-6206! Trust Heavy Haulers to ship your JCB construction equipment. J.C. Bamford Excavators is one of the world's largest manufacturers of construction equipment. Commonly referred to as JCB, the English company began in 1945 by producing agricultural tipping trailers. In 1952 they manufactured their first excavator, a backhoe loader. Twelve years later the company introduced its first crawler excavator.


Rather than expanding through acquisition, JCB chose to concentrate on in-house product development. By 1995 the company had become Europe's largest construction equipment manufacturer. Overall, JCB produces more than 300 models of equipment. The company employs more than 12,000 people.
Common JCB Equipment We Transport Frequently:
Recent JCB Construction Heavy Haulers Has Shipped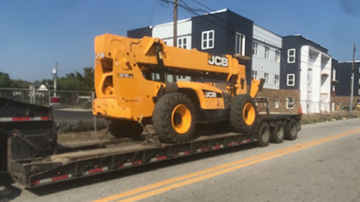 JCB Telehandler Transported on an RGN Trailer
Shipping From: Newnan, GA 30265

Transporting To: Augusta, GA 30901

Specs: 2012 JCB 510-56; 28L X 8.3W X 8.9H; 29,000lbs

Transport Specialist: Hal Foster
(772) 227-1564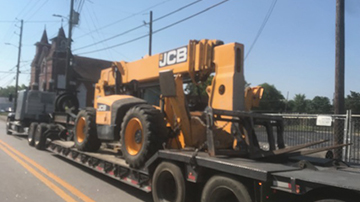 JCB Telehandler Hauled on an RGN Trailer
Shipping From: Newnan, GA 30265

Transporting To: Augusta, GA 30901

Specs: 2012 JCB 510-56; 28L X 8.3W X 8.9H; 29,000lbs

Transport Specialist: Hal Foster
(772) 227-1564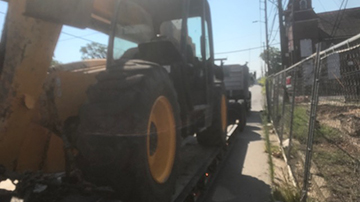 JCB Telehandler Shipped on an RGN Trailer
Shipping From: Newnan, GA 30265

Transporting To: Augusta, GA 30901

Specs: 2012 JCB 510-56; 28L X 8.3W X 8.9H; 29,000lbs

Transport Specialist: Hal Foster
(772) 227-1564