Midi Excavator Shipping & Transportation from Heavy Haulers
Heavy Haulers believes that every client should get value for their money. We know that losses can be made by any slight mistake and thus work around the clock to ensure that no damage is done onto our client's equipment. Our logistics team will ensure that your shipment is protected from any factors that might lead to its detriment. We have a proven track record and hope that you'll consider us in your next MIDI excavator shipment.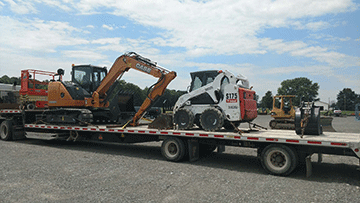 Hauling a Case CX80C Midi Excavator
Moving midi excavators can be very challenging. Any slight mistake can result in losses associated with downtime and missed opportunities. Our team is highly qualified and will help you with the transportation of Komatsu midi excavators. We understand that the clients have tasked us with the responsibility of ensuring that their cargo reaches their preferred destination on time. Over the years of our operation, we have partnered with different customers to move their midi excavators. Kindly contact us at (800) 908-6206 to get more insight about our services.
Heavy Haulers looks up to partnering with you on your midi excavator transportation expedition. We a reliable team that will coordinate the transportation process and ensures that there is no damage caused whatsoever. At Heavy Haulers we believe that our clients' needs should be the priority and that is why we work around the clock to satisfy those needs. We can transport your machinery across 50 states in Canada, Mexico, and the USA. Our services are highly rated, and we promise to give you the best. Give us a call at (800) 908-6206 for your next midi excavator transportation quest.
Recent Hydraulic Excavators Transported By Heavy Haulers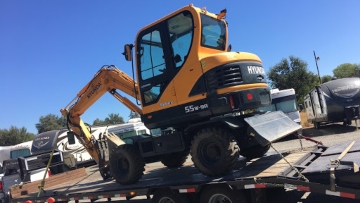 Hyundai R55 midi excavator hauled to California
This Hyundai R55 Excavator was shipped by Hal Foster from Roseville to Aliso Viejo, California. Hal Foster from Heavy Haulers loaded the 13000-pound mini excavator onto an RGN trailer for the journey, which was the perfect fit for the 20 ft. long, 6.3 ft. wide and 8.4 ft. high load. The Hyundai R55 midi excavator load was tied down with chain rigging for the 423-mile route, and Hal Foster checked the securing every after 50 miles.
Transport Specialist: Hal Foster
(772) 227-1564
Transporting a Caterpillar 307C SB Midi Excavator from Pennsylvania
Heavy Haulers recently hauled this Caterpillar 307C SB Midi Excavator from Allentown, Pennsylvania, to Iva, South Carolina. The journey was a little more than 690 miles long. Weight: 18,500 pounds. Length: 22 feet 5 inches. Width: 7 feet 5 inches. Height: 9 feet. To haul your Caterpillar midi-excavator anywhere in the US, Canada or Mexico, speak with Mike at Heavy Haulers at: (754) 203-8914.
Shipping a Caterpillar 308C CR Midi Excavator 1,700 Miles
Heavy Haulers recently shipped this Caterpillar 308C CR Midi Excavator from Shiloh, Ohio, to West Jordan, Utah. The trip was almost 1,700 miles in snow. The machine was sideloaded onto a step-deck trailer using ramps. Weight: 20,000 pounds. Length: 20 feet. Width: 8 feet. Height: 10 feet. To ship your Caterpillar midi-excavator anywhere you want, when you want, talk directly to Tye at Heavy Haulers at (754) 253-3770
Hauling a Caterpillar 308E2 Midi Excavator to MA
We transported these 2 excavators for one of our clients. The one in the back is a Caterpillar 308e2. Weight: 18,530 lbs. Length: 20 ft. 11 in. Width: 7 ft. 7 in. Height: 8 ft. 4 in. This was a 1,344 mile transport from Davenport, FL to Georgetown, MA. Heavy Haulers was able to get this transported in less than 48 hours from the originally inquiry! Call JT at heavy haulers to schedule your excavator transport! (754) 254-5444
Two Caterpillar 305ECR Excavators Being Transported
Heavy Haulers transported these big birds for one of our loyal clients from Massachusetts to Ohio. We arranged to load and deliver both of these Caterpillar hydraulic excavators. These Caterpillar 305ECR's weighed 12,000 pounds and measured 17 feet 6 inches long, 6 feet 6 inches wide and 8 feet 4 inches tall. If you need your midi excavator shipped call JT at Heavy Haulers. (754) 254-5444
Caterpillar 312DL Excavator Transported
Our specialist Stephen Ladd safely transported this Caterpillar 312DL Excavator with two attachments on a lowboy from Morristown, MN to Boonville, MO. This load was over width and required permits for legal transport and Stephen handled all of the details. The total width was 9 feet 8 inches with a total length of 48 feet and a height of 9 feet 3 inches. This big bird weighed 35,000 pounds and was loads of fun to haul. Schedule your next transport with Stephen Ladd at Heavy Haulers. - (754) 203-9230.
See what you need?
Call us for a FREE Shipping Estimate at (800) 908-6206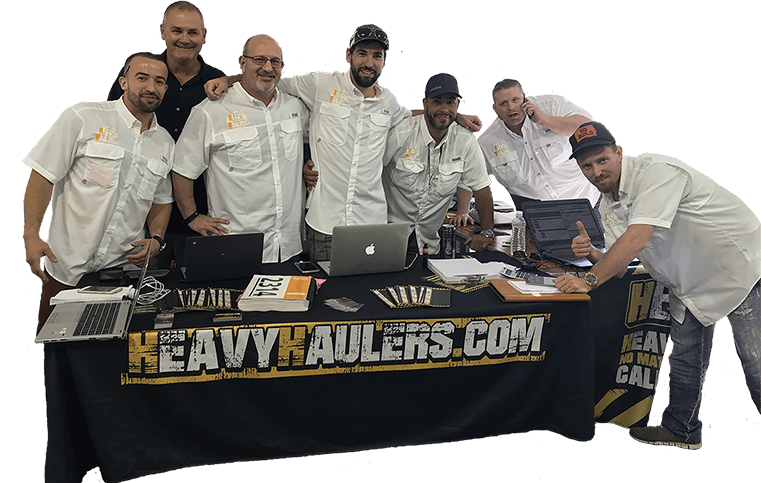 How to Transport Midi Excavators
Finding the right freight carrier to transport your Midi excavator requires research, however, we are here to make your search easier by providing you with all the necessary details on shipping midi excavators.
While you focus on making your project successful, we handle the shipping part. We use the appropriate carriers to deliver the midi excavators to their destination. Give us a call today, and we will provide our expert advice today.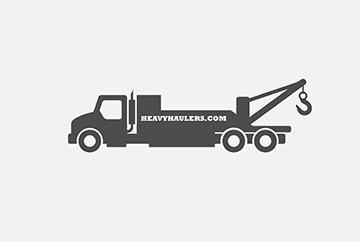 Heavy Haulers for Convenient Towing Services of Midi-Excavator (800) 908-6206
Need a midi-excavator towing service? Choose Heavy Haulers. Through our trip planners, the shortest and the safest routes are chosen during the towing of the machinery to ensure more safety of your machinery. Our highly skilled staff ensures that your machinery is correctly matched to the right trailer reducing cases of accidents taking place during the towing process. The loading and offloading of the machinery is done using specially designed tools to ensure the safety of your machinery. Call us now! (800) 908-6206
Common Equipment Heavy Haulers Transports
Trust Heavy Haulers to transport any brand of equipment you own. Most of our drivers are experienced heavy-machinery operators who can safely maneuver your loads aboard our trailers. Some of the brands we have shipped include:
Heavy Haulers Ships Across All 50 States
Alabama - Alaska - Arizona - Arkansas - California - Colorado - Connecticut - Delaware - Florida - Georgia - Hawaii - Idaho - Illinois - Indiana - Iowa - Kansas - Kentucky - Louisiana - Maine - Maryland - Massachusetts - Michigan - Minnesota - Mississippi - Missouri - Montana - Nebraska - Nevada - New Hampshire - New Jersey - New Mexico - New York - North Carolina - North Dakota - Ohio - Oklahoma - Oregon - Pennsylvania - Rhode Island - South Carolina - South Dakota - Tennessee - Texas - Utah - Vermont - Virginia - Washington - West Virginia - Wisconsin - Wyoming
Looking For Transport
With a Specific Trailer?

Max Weight: 150,000+ lbs. | Main Deck Length 29 ft.
| Well Width 8.5 ft. | Legal Height Limit 11.6 ft.

Max Weight: 48,000 lbs. | Max Length 53 ft.
| Max Width 8.5 ft. | Max Height 8.5 ft.
Max Weight: 48,000 lbs. Max Length 53 ft. |
Max Width 8.5 ft. | Max Height 11 ft.
Max Weight: 45,000 lbs. | Max Length 29 ft.
| Max Width 8.5 ft. | Max Height 11.5 ft.
Heavy Haulers Pilot Car Services
Are you looking for a reliable pilot car
for your transport?
Get Started
We'd love to transport your midi excavator, give us a shot, you won't regret it!
We have a team of drivers that will ensure that the cargo reaches the preferred destination on time. We understand the clients expect their shipment to reach the final destination without any damage whatsoever. Therefore, we work around the clock to ensure that our customers' needs are met to the latter. Kindly task us with this responsibility for a job well-done.
Heavy Haulers offers:
Door-to-door transport
24/7 Customer Service
Free Cancellations
Contingency Insurance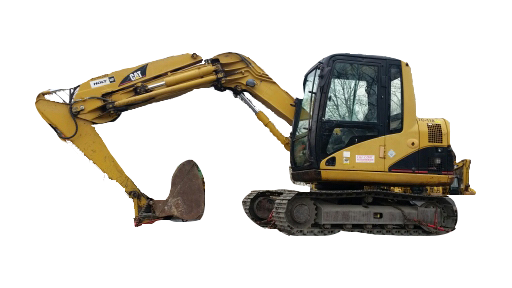 Midi-Excavtor Transportation Services
Transporting CAT midi excavators require utmost professionalism. Otherwise, any damage causes losses associated with missed opportunities and downtime. We are highly experienced in transporting these midi excavators, and we have previously worked with different clients who have expressed satisfaction in our services. We have an extensive network across the 50 states spread across the 50 states in the USA, Mexico, and Canada. Kindly contact us at (800) 908-6206 for more details. We guarantee that you won't be disappointed.