Heavy Haulers Equipment Shipping Services For Baltimore, Maryland
As your Baltimore manufacturing business grows, you'll have to add to your heavy equipment inventory. When the time comes, give Heavy Haulers a call. We can transport your new machinery or vehicle in or out of Maryland. Our drivers are knowledgeable in logistics and transport law to avoid construction zones and other road closures. They also know the stringent and often sticky travel that comes along with taking the Baltimore Beltway of I-695 and the Capital Beltway. You can trust our drivers to bring your equipment to your business in the same shape it left the manufacturer.
Ask Heavy Haulers to transport your machinery between Baltimore, MD and any state in the nation, Canada and Mexico. Contact Heavy Haulers for FREE transport estimates at (800) 908-6206.
Recent Transports Heavy Haulers Has Taken to/from Baltimore, MD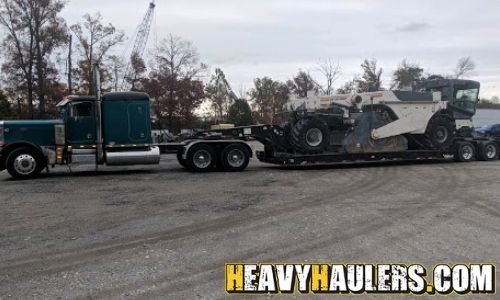 Shipping 2004 Wirtgen WR2000 from Richmond, VA to Baltimore, MD
After years of hauling various freight Mike Phillips at Heavy Haulers has become one of the leading service providers at shipping Paving Equipment. This is a 2004 Wirtgen WR2000 that was picked up in Richmond, VA and delivered to the client in Baltimore, MD. Mike Phillips at Heavy Haulers was able to arrange this load to be picked up within 3 hours of initial contact with this client. Call Mike Phillips today for your free estimate to transport your Paving Equipment: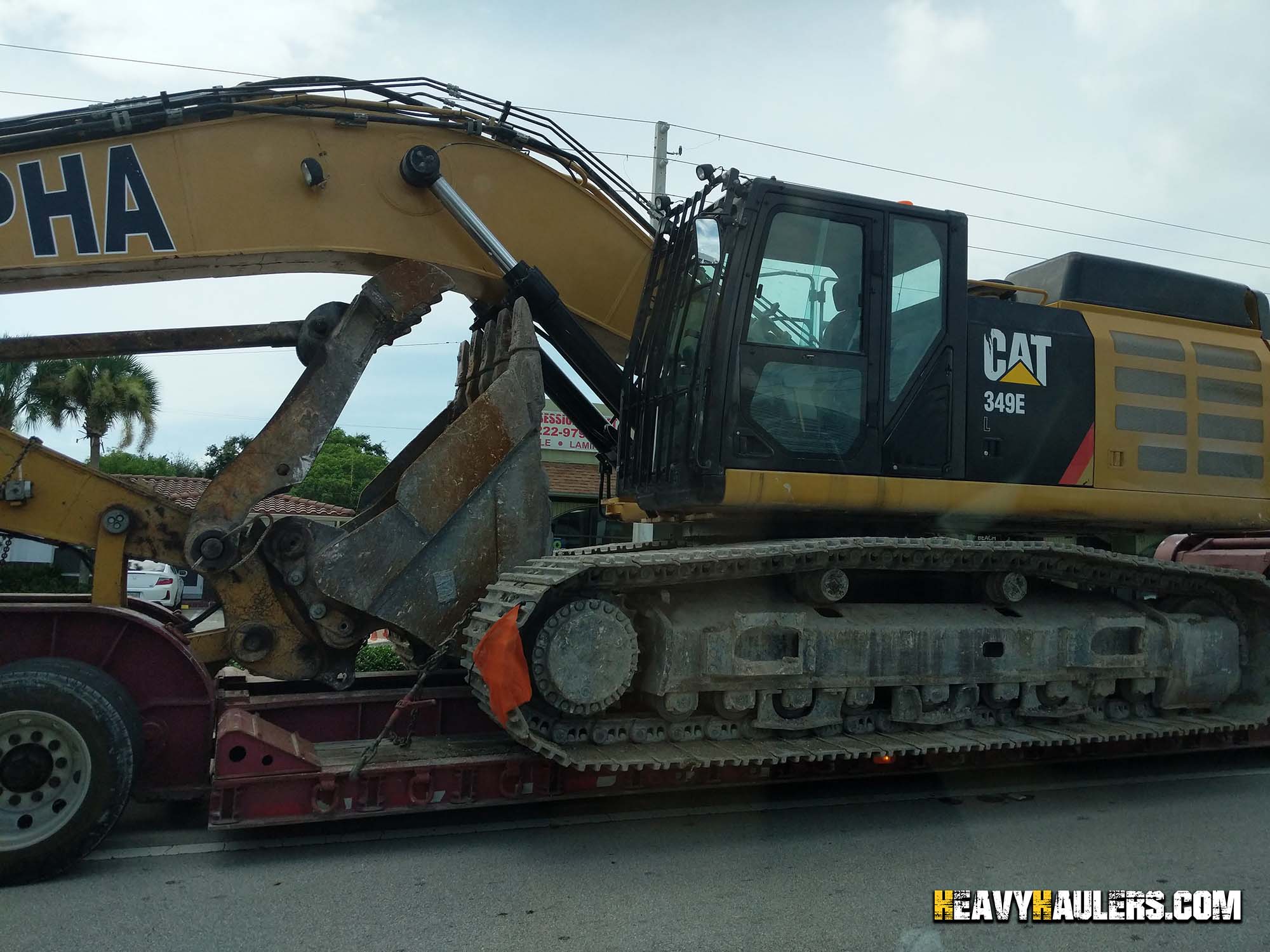 Transporting a Caterpillar 349E Excavator loaded near Baltimore, MD
Heavy Haulers frequently ships Excavators all over the country. This is a Caterpillar 349E Excavator that was hauled from North East, MD to Flemington, NJ. All of the Heavy Hauler agents are trained to provide you with an accurate estimate and proper information per each load! Call Heavy Haulers today to speak to one of our qualified agents for an estimate on your next freight shipment.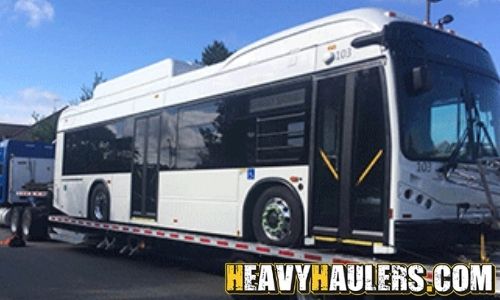 Hauling a BYD K9S Electric Transit Bus
Heavy Haulers recently transported this K9S Bus from San Francisco, CA to near Baltimore, MD. This Bus was 36 feet long, 8 feet 5 inches wide, 11 feet 3 inches high and 29,300 pounds! Roger at Heavy Haulers was able to get this bus picked up the same day the client contact him! If you need quick and reliable transport contact Roger at Heavy Haulers! (954) 549-5264.
Baltimore, Maryland Hauling Specifications
The state of Maryland requires drivers to obtain permits before entering the roadways. But you don't have to worry about that when you hire Heavy Haulers. We take care of obtaining the correct permits and oversized signage to keep your vehicle safe while traveling the congested roadways of the area. We also allow you to track the progress of your equipment from start to finish.
Baltimore Shipping and Transportation Specs
Ports: Port of Baltimore

Trailer length non-permit limit: 53' semi-trailer on Interstate, 48' trailer on other roads




SUPERLOAD DESIGNATION BEGINS WITH THE FOLLOWING DIMENSIONS

Weight: 120,000 GVW (non-Interstate), 150,000 GVW (Interstate)

Width: 16'

Height: 16'

Length: greater than 120'

Transport Restrictions: No traveling through toll facilities is allowed from noon Friday through the weekend until Monday morning. This applies to I-95 from Baltimore to the Delaware line. Large-width loads can only travel during work hours when on Capital and Baltimore beltway. Loads exceeding particular dimensions require certain permits when in Baltimore City.

Common Trailer Types: Low-Boy Trailer, Drop Deck, Flatbed

Common Transport Vehicle Types: Auto Transport Vehicle, Cement Mixer, Crane
Heavy Haulers Can Ship your Oversized Manufacturing Equipment
Heavy Haulers is certified, accredited and insured to provide oversized transport throughout the United States, Canada and Mexico. We are insured with both contingency and carrier insurance to provide you the peace of mind you need. Give us a call at 1-(800) 908-6206 and request a consultation or a free shipping quote, or find out more about our services.
Looking For Transport
With a Specific Trailer?

Max Weight: 150,000+ lbs. | Main Deck Length 29 ft.
| Well Width 8.5 ft. | Legal Height Limit 11.6 ft.

Max Weight: 48,000 lbs. | Max Length 53 ft.
| Max Width 8.5 ft. | Max Height 8.5 ft.
Max Weight: 48,000 lbs. Max Length 53 ft. |
Max Width 8.5 ft. | Max Height 11 ft.
Max Weight: 45,000 lbs. | Max Length 29 ft.
| Max Width 8.5 ft. | Max Height 11.5 ft.
When Shipping Equipment in Baltimore, MD with Heavy Haulers;
Heavy Haulers is the nation's premiere oversized hauling company with offices in Florida and Kentucky. We are insured with contingency and carrier insurance to double protection for your equipment. With our team of professional drivers and transport experts we promise you the high-quality service you deserve no matter your location. Our nationwide construction-equipment hauling company is:
● Experienced - More than 10 years transporting cargo in the U.S.;

● Double Insured - Carrier and Contingency, Just In Case;

● Professional - Fully Licensed, Bonded and Accredited;

● Efficient - We accept nearly all forms of payment, including cash.
Experience Shipping Heavy Equipment to / from Baltimore, MD
Call us today at phone number and find out more about how we can help you. Our friendly customer service professionals can answer any questions, or you can request a free shipping quote. We look forward to working with you!
Common Equipment Heavy Haulers Transports
Trust Heavy Haulers to transport any brand of equipment you own. Most of our drivers are experienced heavy-machinery operators who can safely maneuver your loads aboard our trailers. Some of the brands we have shipped include: