Charlotte, North Carolina Equipment and Machinery Transportation Services
Heavy Haulers provides shipping services for companies in need of superload or over-dimensional hauling. We travel the length and breadth of the United States, Canada and Mexico and regularly travel through the area near Charlotte, North Carolina, including Gastonia and Concord. Our drivers have professional experience using specialized trailers such as the Low-Boy or Drop-deck to transport equipment and cargo that often weighs more than 60,000lb. Some of the machinery we've transported include construction cranes, farm trucks and logging trucks.
Ask Heavy Haulers to transport your machinery between Charlotte, North Carolina and any state in the nation, Canada and Mexico. Contact Heavy Haulers for FREE transport estimates at (800) 908-6206.
Recent Transports Heavy Haulers Has Taken to/from Charlotte, North Carolina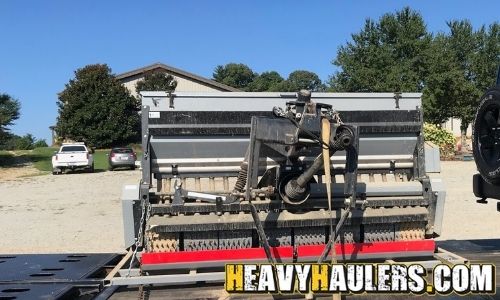 Shipping a Seeder Attachment that was picked up in Gillette, WY and delivered near Charlotte, North Carolina
Willam Thomas at Heavy Haulers transported this Seeder Attachment delivered near Charlotte, North Carolina. This Attachment was forklifted on and off of this flatbed trailer. This shipment was 8 feet 5 inches long, 5 feet wide, 5 feet high and weighed 1,400 pounds. Willam Thomas at Heavy Haulers arranged for this to be transported on a flatbed! If you need any items transported on a flatbed trailer call Willam Thomas at Heavy Haulers today!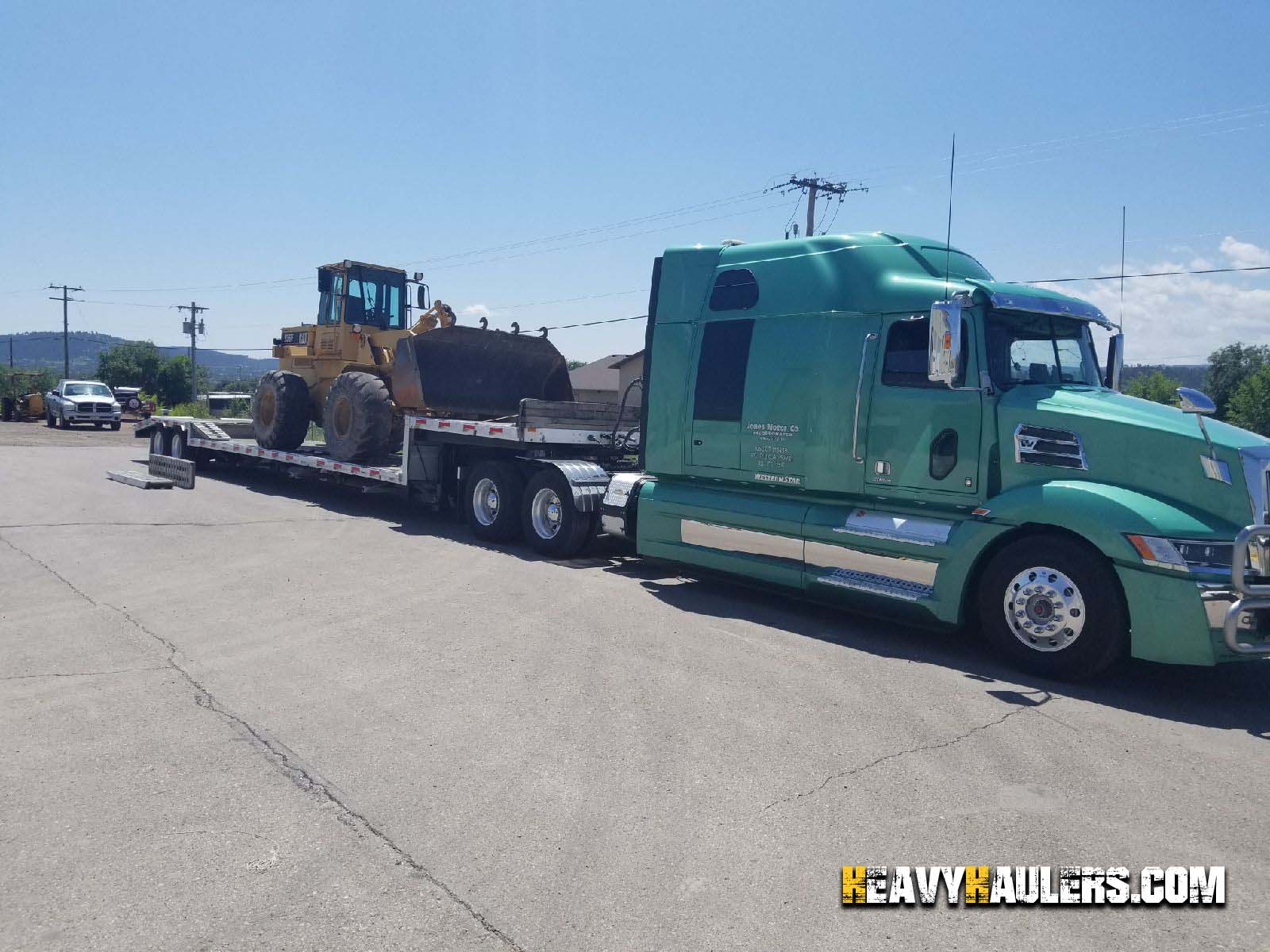 Transporting Caterpillar 966H wheel loader to Charlotte, North Carolina
Trust in Heavy Haulers to get your next shipment transported. This is a Caterpillar 966H wheel loader that was recently hauled by our agent Sam. This Caterpillar wheel loader was picked up in Oklahoma and delivered to Charlotte, North Carolina. If you are looking for a company to handle your next load anywhere in the United States, Mexico or Canada call Sam at Heavy Haulers: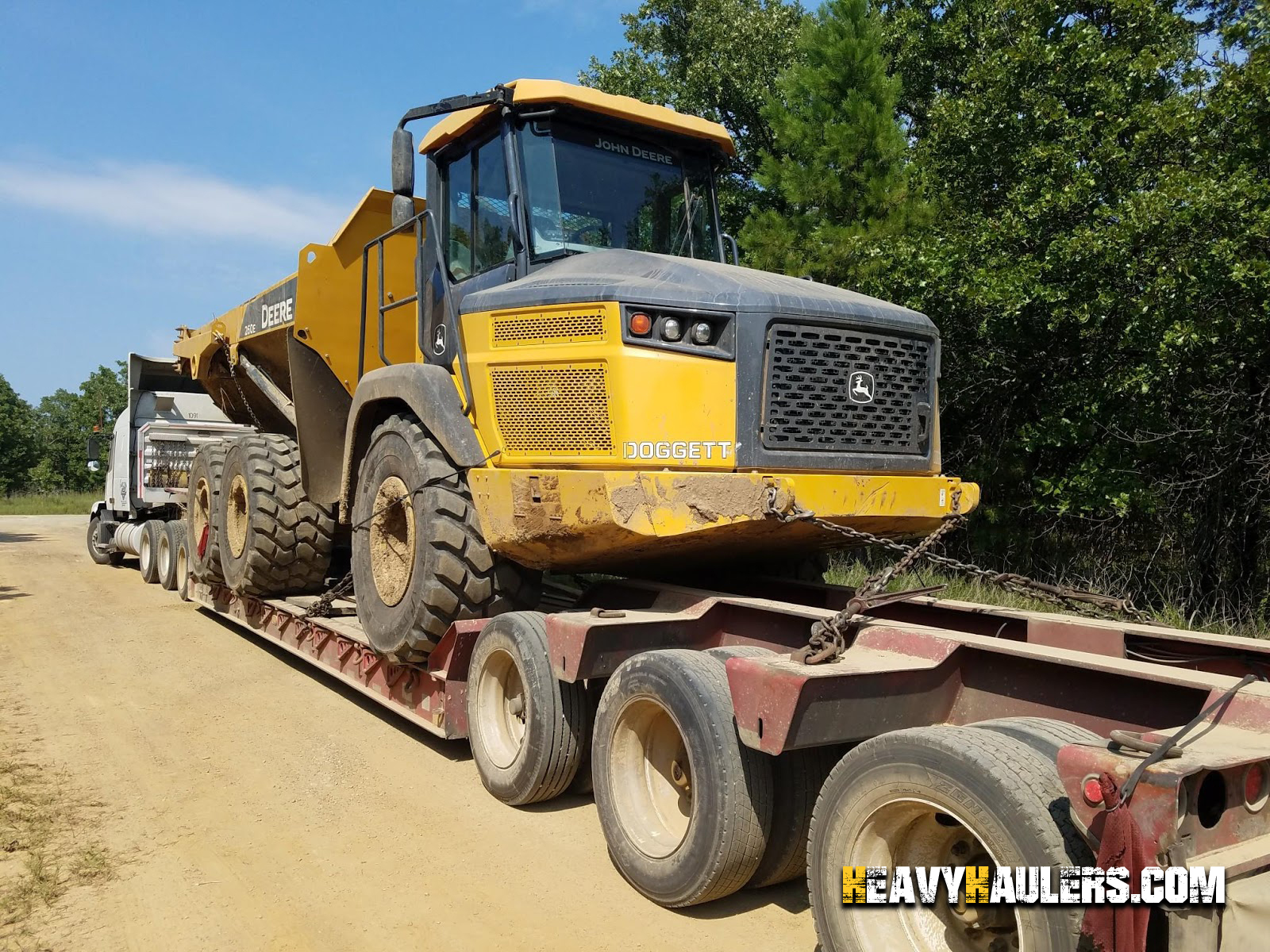 Hauling a John Deere 260E Articulated Dump Truck to Charlotte, North Carolina
Willam Thomas at Heavy Haulers was able to arrange for this John Deere 260E Articulated Dump Truck to be shipped for a client. This John Deere Articulated Dump Truck was picked up in Quinton, OK and delivered to Charlotte, North Carolina. This Articulated Dump Truck was 32 feet long, 10 feet wide, 12 feet high and weighed 50,000 pounds! Due to the size of this equipment it did require permits for height and weight for its journey through 5 states. Call Willam Thomas at Heavy Haulers today for more information on your next haul!
Shipping Manufacturing Equipment in and around Charlotte
Drivers for Heavy Haulers have the expertise and logistical know-how to deliver your heavy machinery anywhere in the country. They refer to North Carolina's Interstate transport regulations and present construction projects to determine the safest path through Charlotte's highway system, from I-85 and I-77 to smaller routes like US 74. We obtain the needed permits and signage before entering the state so you don't have to worry about potential fines or citations. Best of all, you can track the progress of your equipment from start to finish.
Charlotte Shipping and Transportation Specs
Airports: Charlotte/Douglas International Airport, Wilgrove Air Park Airport Trailer length limit: 53' on designated roadways (41' from center of kingpin to rear tandem); 60' on other roads.

Trailer length limit: 48', 75' overall




SUPERLOAD DESIGNATION BEGINS WITH THE FOLLOWING DIMENSTIONS

Weight: No set limit Weight: 132,000 lb

Width: Greater than 15'

Height: No Set Limit

Length: More than 110' requires an escort;

Transport Restrictions: Generally no Sunday travel, sunrise to sunset during the rest of the week (overweight less than 112,000lb gross travelling on Interstate can travel 24/7. Loads over 10 feet wide are restricted to within 10-mile radius of Charlotte. Multiple-piece loads not allowed on non-designated highways.

Common North Carolina Trailer Types: Extended RGN, Drop-deck, Flatbed

Common Transport Equipment: Backhoe, Crane, Bulldozer, Motor Grader
Towing Heavy Equipment with the Experts
With more than a decade of transporting overweight/overwidth vehicles and equipment, Heavy Haulers guarantees you the peace of mind in knowing your vital cargo will arrive at your door quickly and in pristine condition. In the event that it is damaged due to accident or natural event, we have both carrier and contingency insurance available to keep you protected. Not only do we know the shipping industry, we value our customers and are committed to ensuring your satisfaction. For more information or to request a free shipping quote, give us a call at # and trust in the shipping professionals. We can't wait to talk to you!
Looking For Transport
With a Specific Trailer?

Max Weight: 150,000+ lbs. | Main Deck Length 29 ft.
| Well Width 8.5 ft. | Legal Height Limit 11.6 ft.

Max Weight: 48,000 lbs. | Max Length 53 ft.
| Max Width 8.5 ft. | Max Height 8.5 ft.
Max Weight: 48,000 lbs. Max Length 53 ft. |
Max Width 8.5 ft. | Max Height 11 ft.
Max Weight: 45,000 lbs. | Max Length 29 ft.
| Max Width 8.5 ft. | Max Height 11.5 ft.
When Shipping Equipment in Charlotte, NC with Heavy Haulers;
When you choose Heavy Haulers, you're opting for quality. Plenty of fly-by-night operations want your transportation business. We are professional transporters who are in this for the long run. Our nationwide construction-equipment hauling company is:
● Experienced - More than 10 years transporting cargo in the U.S.;

● Double Insured - Carrier and Contingency, Just In Case;

● Professional - Fully Licensed, Bonded and Accredited;

● Efficient - We accept nearly all forms of payment, including cash.
Experience Shipping Heavy Equipment to / from North Carolina, NC
Heavy Haulers specializes in hauling heavy loads such as construction equipment, oil field rigging and Super Loads. We are wideload experts! Heavy Haulers specializes in the heavy stuff! However - we can accommodate all types of equipment no matter the weight. Below you'll find some common pieces of equipment we've transported for the past 10+ years!
Common Equipment Heavy Haulers Transports
Trust Heavy Haulers to transport any brand of equipment you own. Most of our drivers are experienced heavy-machinery operators who can safely maneuver your loads aboard our trailers. Some of the brands we have shipped include: