Transportation for all Size Machines and Equipment Wichita, Kansas
Eventually you will want to buy new oversized equipment for your manufacturing, farming or retail business in the Wichita area. When it's time, trust in the heavy hauling professionals at Heavy Haulers. We can move your superload machinery on the Kansas Turnpike or along I-235 and US 54 without the usual hassle and cost of dealing with large transport companies. Our drivers will ensure that your equipment gets to you quickly and in pristine condition.
Ask Heavy Haulers to transport your machinery between Wichita, KS and any state in the nation, Canada and Mexico. Contact Heavy Haulers for FREE transport estimates at (800) 908-6206.
Recent Transports Heavy Haulers Has Taken to/from Wichita, Kansas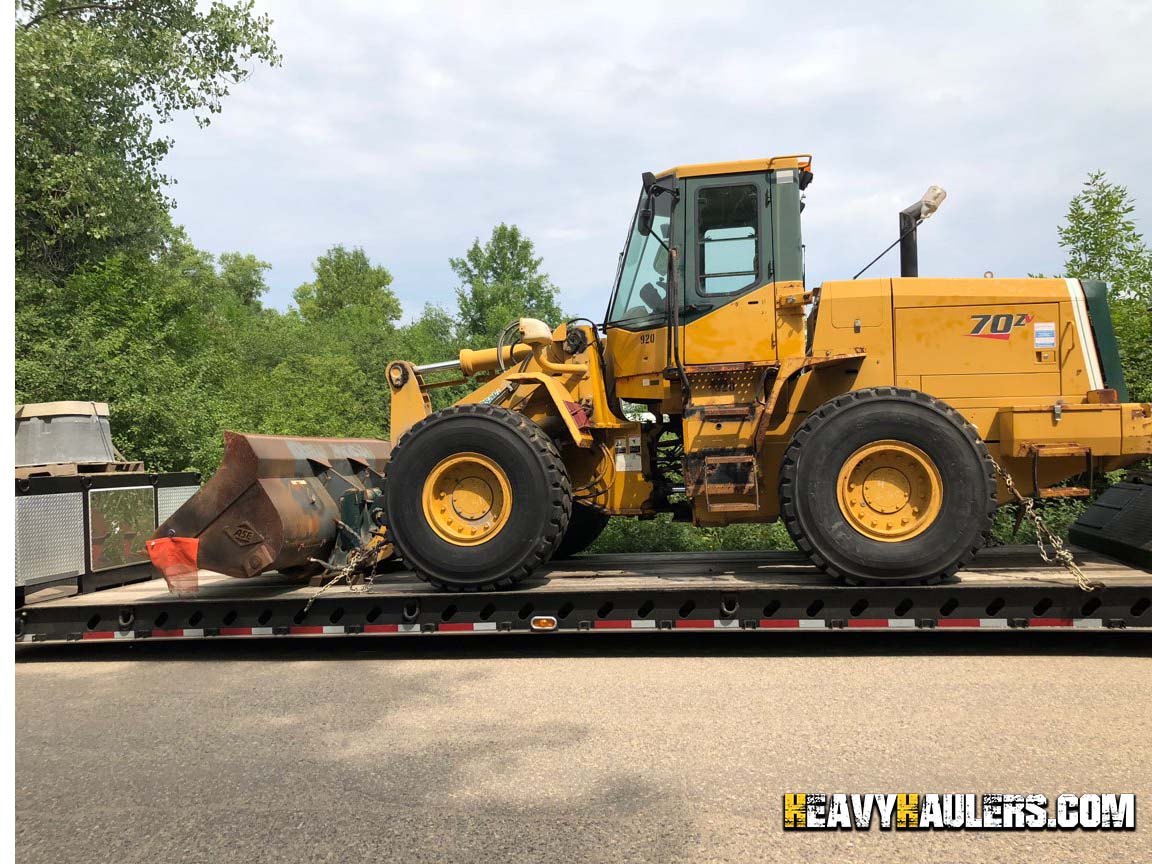 Shipping Kawasaki 70Z-V from Richmond, VA to Wichita, Kansas
This Kawasaki 70Z-V was recently shipped by Heavy Haulers agent Mike Phillips. This Kawasaki 70Z-V wheel loader was picked up in Wausau, WI and delivered near Wichita, Kansas. This Kawasaki wheel loader was 25 feet long , 8 feet 9 inches wide, 11 feet high and weighed 30,000 pounds. This shipment was oversize and did require permits to be transported which Mike Phillips handled! Call Mike Phillips at Heavy Haulers today to schedule your next load: (754) 203-8914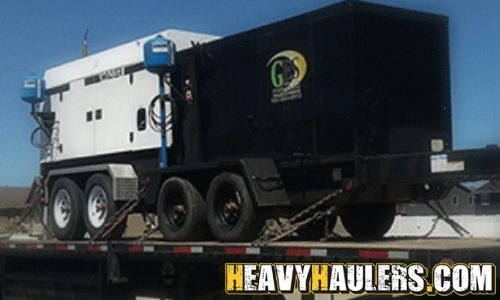 Transporting a Caterpillar D9G crawler tractor loaded in Wichita, Kansas
Brian G. at Heavy Haulers transported these generators near Wichita, Kansas. One of these is a 2007 ingersol rand the other was a 2007 wacker g-125. The total length of both was 12 feet. The total width was 8 feet and the total height was 8 feet. Each machine weighed approximately 8,000 lbs. This journey was 1,241 miles and took 3 days from pick up to delivery! Call our agent Brian G. to schedule your next transport: (754) 203-9267.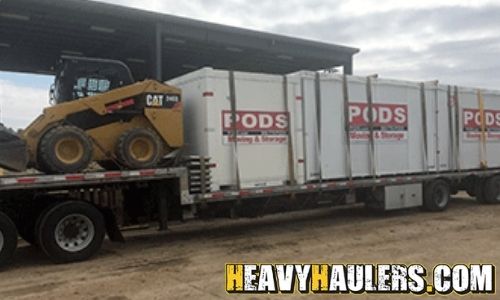 Shipping Caterpillar 246D Skid Steer
Heavy Haulers recently shipped this Caterpillar 246D Skid Steer near Wichita, Kansas, to Belgrade, Montana. The transport was more than 1,213 miles long. Weight: 7,500 pounds. Length: 12 feet 2 inches. Width: 5 feet 5 inches. Height: 6 feet 8 inches. To ship your Caterpillar skid steer to its next destination, call Brian at Heavy Haulers directly at: (754) 203-9267.
The Legalities of Hauling through Wichita Kansas
Our transport service through Wichita and the surrounding areas is carefully planned to take advantage of the organized thoroughfares around the city while avoiding congested city steets. Our drivers ensure that the permits you need before entering Kansas are obtained along with oversized decals and other signage. We also offer tracking service if you want to follow the path of your vehicle on its way to its final destination so you're always in the loop.
Heavy Equipment Shipping Specifications through Wichita, Kansas
Airports: Dwight D. Eisenhower International Airport

Trailer length limit: 59'6" w/out permit




SUPERLOAD DESIGNATION BEGINS WITH THE FOLLOWING DIMENSIONS

Weight: 150,000 GVW

Width: 16'6"

Height: 18'

Length: 126'

Transport Restrictions: Two escorts need to accompany large structures on 4-lane highways. One-half hour before sunrise to 1/2 hour after sunset is usual travel time, seven days a week. Height over 14' needs special approval from Highway Patrol Officer to travel the Kansas Turnpike; weight cannot exceed 80,000 gross on Interstate and some designated routes.

Common Connecticut Trailer Types: Extended RGN, Flatbed Trailer, Step Deck

Common Transport Equipment: Snow Plow, Harvester, Steer Skid, Farm Truck
Heavy Haulers Can Ship your Oversized Manufacturing Equipment
Heavy Haulers is certified, accredited and insured to provide oversized transport throughout the United States, Canada and Mexico. We are insured with both contingency and carrier insurance to provide you the peace of mind you need. Give us a call at 1-(800) 908-6206 and request a consultation or a free shipping quote, or find out more about our services.
Common Trailer Types Available from Heavy Haulers
Heavy Haulers specializes in hauling heavy loads such as construction equipment, oil field rigging and Super Loads. We are wideload experts! We offer an extensive range of trailer choices, including:
Max Weight: 48,000 lbs. | Max Length 53 ft. | Max Width 8.5 ft. | Max Height 11 ft.




Max Weight: 45,000 lbs. | Max Length 29 ft. | Max Width 8.5 ft. | Max Height 11.5 ft.
Max Weight: 150,000+ lbs. | Main Deck Length 29 ft. | Well Width 8.5 ft. | Legal Height Limit 11.6 ft.




Max Weight: 48,000 lbs. | Max Length 53 ft. | Max Width 8.5 ft. | Max Height 8.5 ft.
When Shipping Equipment in Wichita, KS with Heavy Haulers;
When you choose Heavy Haulers, you're opting for quality. Plenty of fly-by-night operations want your transportation business. We are professional transporters who are in this for the long run. Our nationwide construction-equipment hauling company is:
● Experienced - More than 10 years transporting cargo in the U.S.;

● Double Insured - Carrier and Contingency, Just In Case;

● Professional - Fully Licensed, Bonded and Accredited;

● Efficient - We accept nearly all forms of payment, including cash.
Experience Shipping Heavy Equipment to / from Wichita, KS
Heavy Haulers specializes in hauling heavy loads such as construction equipment, oil field rigging and Super Loads. We are wideload experts! Heavy Haulers specializes in the heavy stuff! However - we can accommodate all types of equipment no matter the weight. Below you'll find some common pieces of equipment we've transported for the past 10+ years!
Common Equipment Heavy Haulers Transports
Trust Heavy Haulers to transport any brand of equipment you own. Most of our drivers are experienced heavy-machinery operators who can safely maneuver your loads aboard our trailers. Some of the brands we have shipped include: