Portland, Oregon Shipping Services provided by Heavyhaulers.com!
Heavy Haulers is one of the nation's most prolific transport companies. We specialize in towing/hauling oversized equipment and vehicles throughout the United States, Mexico and Canada. Portland, Oregon and nearby cities Salem and Lake Oswego are popular destinations for manufacturing and other industrial vehicles. These often require the use of specialized trailers like the Low Boy or RGN.
Ask Heavy Haulers to transport your machinery between Portland, Oregon and any state in the nation, Canada and Mexico. Contact Heavy Haulers for FREE transport estimates at (800) 908-6206.
Recent Transports Heavy Haulers Has Taken to/from Portland, Oregon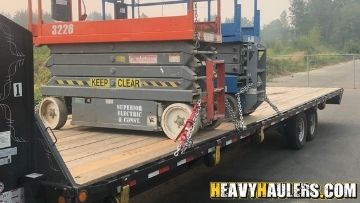 Shipping a 2 scissor lifts that was picked up in Washington and delivered them to the client in Portland, Oregon
Heavy Haulers recently had the opportunity to handle this load for a client. This shipment consisted of 2 scissor lifts. This client was frantic when he called in. The original company that was supposed to have these picked up stopped answering the phone. Willam Thomas at Heavy Haulers took action and was able to get these picked up for the client. The driver loaded them in Washington and delivered them to the client in Portland, Oregon. Call Willam Thomas to set up your last minute shipment with Heavy Haulers!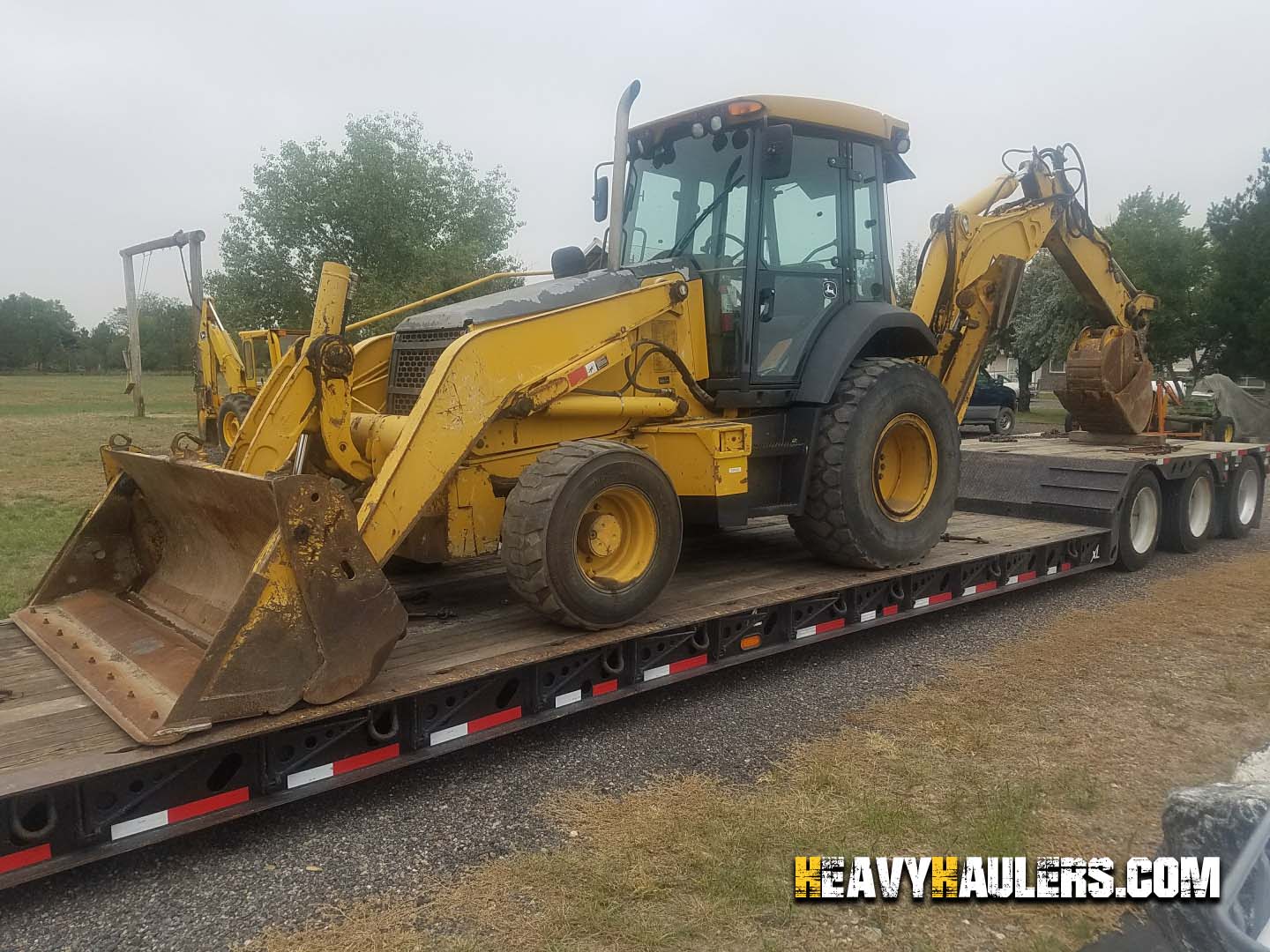 Transporting 2006 John Deere 710G backhoe from Portland, Oregon to Brighton, CO.
Trust in the professionals at Heavy Haulers to get your next load on the road! This is a 2006 John Deere 710G backhoe that was transported from Portland, Oregon to Brighton, CO. This John Deere Backhoe was 31 feet long, 8 feet wide, 10 feet high and weighed approximately 27,000 pounds. Call Hal at Heavy Haulers for more information on the services provided by our agents: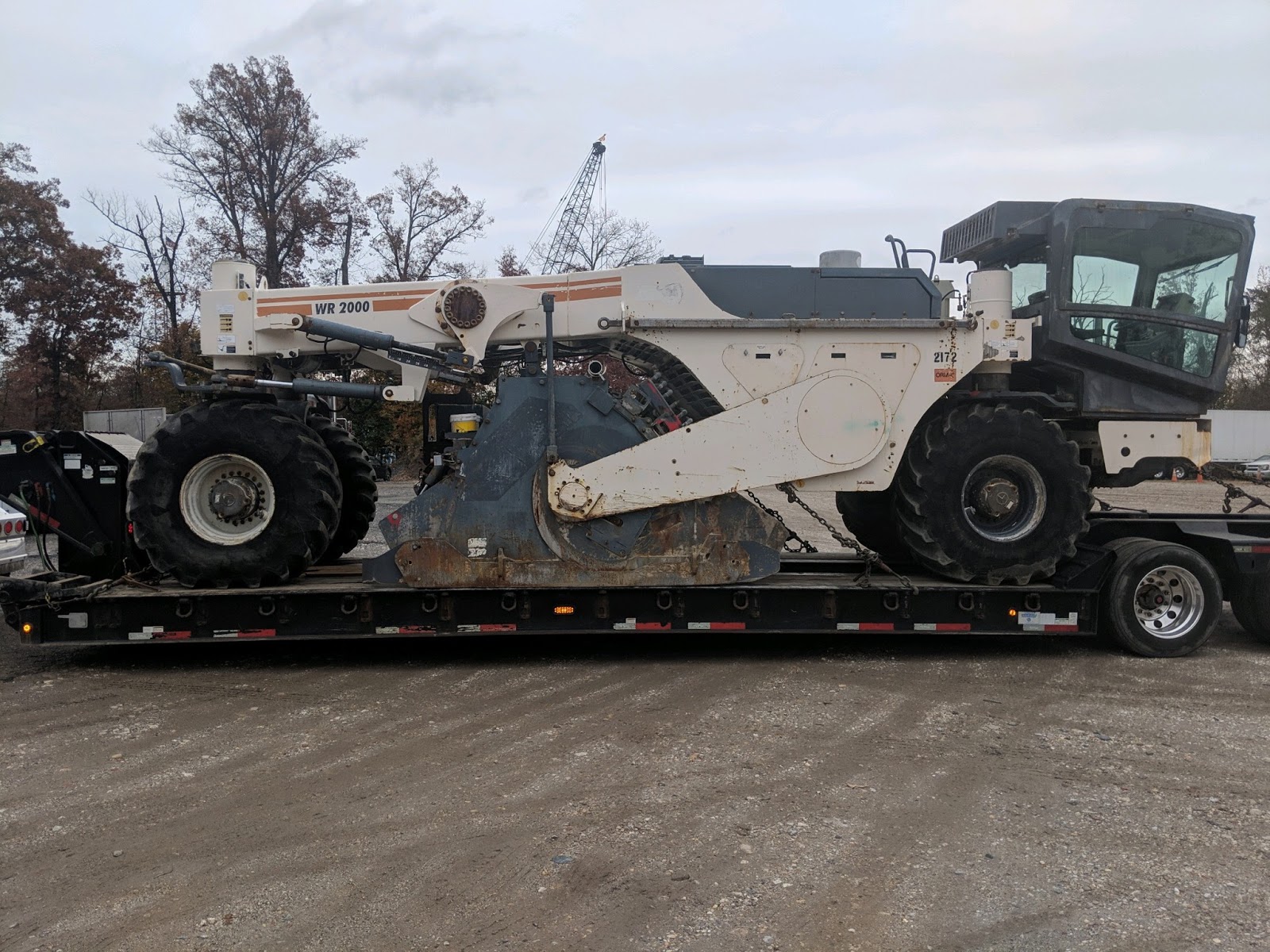 Hauling a 2004 Wirtgen WR2000 picked up near Portland, Oregon
This load of a 2004 Wirtgen WR2000 was scheduled by Heavy Haulers expert Mike Phillips. This customer called in after the original company hired could not schedule a pick up for this load. Mike Phillips received the call and instantly starting working on this immediately. Within hours this load was picked up near Portland, Oregon and delivered to the client in Baltimore, MD. If you are looking for a last minute pick up call Mike Phillips today:
Shipping Heavy Equipment in and around Portland
Drivers for Heavy Haulers spend a lot of time in Oregon and the northwest section of the country. They stay up-to-date on Oregon's Intra/Inter-state transport regulations when choosing a travel route for your heavy haul. In addition, they survey the roads and monitor upcoming weather systems before starting on the journey to your place of business. Interstate 5 and I-84 are two of the most frequently used thoroughfares in the Portland area; we make it our business to keep up with construction projects that might slow down delivery of your equipment.
Portland Shipping and Transportation Specs
Airports: Portland Intl Airport, Portland-Hillsboro Airport, Mulino State

Ports: Port of Portland

Trailer length limit: 53' semi-trailer; 60' on Group 1 routes.




SUPERLOAD DESIGNATION BEGINS WITH THE FOLLOWING DIMENSTIONS AND CAN TAKE EXTRA TIME FOR APPROVAL

Weight: varies, check with permit department

Width: 16' (14' on 2-lane highways)

Height: 17'

Length: 150'

Transport Restrictions: Loads more than 12' wide are restricted within the Portland area during rush hour (7-9am, 3-6pm) to daylight travel only. From Labor Day to Memorial Day, Saturday travel only until noon and no Sunday travel permitted.

Common Oregon Trailer Types: Extended Removable GooseNeck Trailers, Flatbed trailers, Step Deck trailers

Common Transport Equipment: Wheel loaders, Forestry equipment, Drills
Hauling Heavy Vehicles with the Experts
Heavy Haulers has more than a decade of experience towing/hauling oversized and awkward equipment cross-country. We have committed ourselves to providing business owners like you with an affordable, hassle-free process so that you can focus your attention on keeping your clients happy. We are accredited members of the Better Business Bureau and licensed with the Federal Motor Carrier Safety Administration. We have offices in California, Florida and Kentucky.
Looking For Transport
With a Specific Trailer?

Max Weight: 150,000+ lbs. | Main Deck Length 29 ft.
| Well Width 8.5 ft. | Legal Height Limit 11.6 ft.

Max Weight: 48,000 lbs. | Max Length 53 ft.
| Max Width 8.5 ft. | Max Height 8.5 ft.
Max Weight: 48,000 lbs. Max Length 53 ft. |
Max Width 8.5 ft. | Max Height 11 ft.
Max Weight: 45,000 lbs. | Max Length 29 ft.
| Max Width 8.5 ft. | Max Height 11.5 ft.
When Shipping Equipment in Portland, Oregon with Heavy Haulers;
When you choose Heavy Haulers, you're opting for quality. Plenty of fly-by-night operations want your transportation business. We are professional transporters who are in this for the long run. Our nationwide construction-equipment hauling company is:
● Experienced - More than 10 years transporting cargo in the U.S.;

● Double Insured - Carrier and Contingency, Just In Case;

● Professional - Fully Licensed, Bonded and Accredited;

● Efficient - We accept nearly all forms of payment, including cash.
Experience Shipping Heavy Equipment to / from Portland, Oregon
Heavy Haulers specializes in hauling heavy loads such as construction equipment, oil field rigging and Super Loads. We are wideload experts! Heavy Haulers specializes in the heavy stuff! However - we can accommodate all types of equipment no matter the weight. Below you'll find some common pieces of equipment we've transported for the past 10+ years!
Common Equipment Heavy Haulers Transports
Trust Heavy Haulers to transport any brand of equipment you own. Most of our drivers are experienced heavy-machinery operators who can safely maneuver your loads aboard our trailers. Some of the brands we have shipped include: