Best Waste Removal Equipment Shipping Solutions
We offer the best waste removal equipment transportation services in the industry. Regardless of the size, shape, and dimensions of your waste removal equipment, we will transport them. We are specialist of all waste removal heavy equipment including recycling trucks, waste compactors dumpsters, hoppers, dumpers, waste containers, and many others. We have the best and most sophisticated vehicles in the industry; therefore, you can be sure your equipment will have a transportation trailer that matches its dimensions and fully accommodates it. Our vehicles range from Rgns, flatbeds, step decks, and drops decks which have an adjustable ability to haul any waste removal equipment. Drop your request on (800) 908-6206 and get our transparent cost estimates.
Trust Heavy Haulers for Faster and Quick Waste Removal Equipment Transportation Services
Delivering professional, dependable, and on time delivery services has earned us success over the years and has gained us reputation in the logistics industry. We don't waste your time. Our office staff and dispatchers are trained to assess your cargo requirements quickly to ensure timely and prompt deliveries. Once you give us your request and the details of what you need to ship, and where you need it to go, we give your instant transportation rates depending on the live markets data and all the required permits including the third party cost. We book your delivery instantly, match your cargo with the best and qualified carrier, or get bids for you to decide. With us, you can rest assured your equipment will arrive on time and use them as per your schedules. Call (800) 908-6206
Contact Our Expert Shipping Specialist
(800) 908-6206
Waste Equipment We Transport Include:
HEAVYHAULERS.COM
START YOUR SHIPMENT TODAY!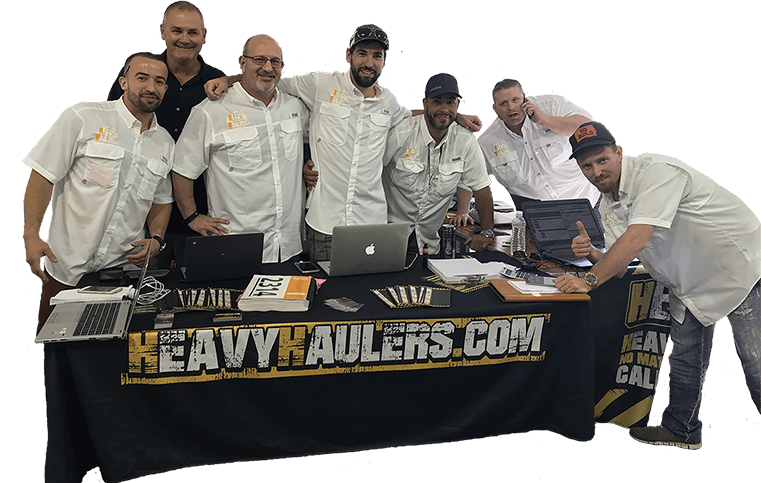 We Are Ready To Help You Haul Your Equipment!
Common Equipment Heavy Haulers Transports
Trust Heavy Haulers to transport any brand of equipment you own. Most of our drivers are experienced heavy-machinery operators who can safely maneuver your loads aboard our trailers. Some of the brands we have shipped include:
Heavy Haulers Ships Across All 50 States
Alabama - Alaska - Arizona - Arkansas - California - Colorado - Connecticut - Delaware - Florida - Georgia - Hawaii - Idaho - Illinois - Indiana - Iowa - Kansas - Kentucky - Louisiana - Maine - Maryland - Massachusetts - Michigan - Minnesota - Mississippi - Missouri - Montana - Nebraska - Nevada - New Hampshire - New Jersey - New Mexico - New York - North Carolina - North Dakota - Ohio - Oklahoma - Oregon - Pennsylvania - Rhode Island - South Carolina - South Dakota - Tennessee - Texas - Utah - Vermont - Virginia - Washington - West Virginia - Wisconsin - Wyoming
Looking For Transport
With a Specific Trailer?

Max Weight: 150,000+ lbs. | Main Deck Length 29 ft.
| Well Width 8.5 ft. | Legal Height Limit 11.6 ft.

Max Weight: 48,000 lbs. | Max Length 53 ft.
| Max Width 8.5 ft. | Max Height 8.5 ft.
Max Weight: 48,000 lbs. Max Length 53 ft. |
Max Width 8.5 ft. | Max Height 11 ft.
Max Weight: 45,000 lbs. | Max Length 29 ft.
| Max Width 8.5 ft. | Max Height 11.5 ft.
Heavy Haulers Pilot Car Services
Are you looking for a reliable pilot car
for your transport?
Get Started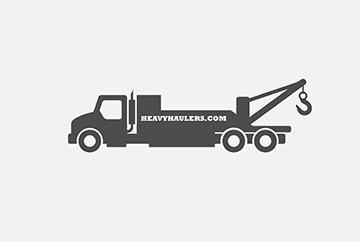 How Heavy Haulers Transports Your Waste Removal Equipment
The length, width, and height of your waste removal equipment are vital parameters that determine how we transport your load safely to its destination. They help us in determining the required permits, paperwork, whether we need a pilot and escort car as well as the right match trailer for hauling. Once we get your request, our professional heavy equipment shipping specialist will analyze the details of your equipment, select a matching trailer from the vast fleet of trailers we have, and prepare the load well for shipping. We follow the best loading procedure to avoid any damages, ensure your equipment is secured tightly on the trailer to avoid any tilting or movement that might cause damages and check all the tie downs to ensure they are functioning properly.We select the best driver with enough experience and expertise and schedule delivery all in one transaction. We work harder to make sure your equipment arrives safely and quickly. Reach us on (800) 908-6206