Heavy Haulers Can Transport ALL Types of Construction Machinery and Equipment
You need your construction equipment delivered on time, because you need to fulfill your contract. Heavy Haulers understands that time is money – and we have plenty of experience keeping our clients on time and on budget. Heavy Haulers shipping equipment ranges from standard flatbeds for wheeled machinery all the way to twenty axle HD trailers for the largest pieces, including cranes and booms. Each one is thoroughly inspected, certified for the appropriate weight load, and fully bonded and insured.
Affordable Construction Equipment Hauling Services
Construction equipment is usually oversize, overweight, and needs specialty permits. That means it's considered a heavy haul trucking load. Anything for backhoes to excavators to bulldozers is going to need a transport company that understand how to move heavy duty construction equipment right. Heavy Haulers has over a decade of experience in shipping construction equipment, and our highly trained logistics team will look high and low for the most affordable rates. Your construction equipment is essential to your livelihood, and we're committed to making sure you have a seamless transport experience. Call now and let's get started. (800) 908-6206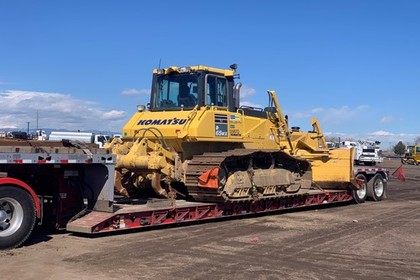 Contact Our Expert
Shipping Specialists
(800) 908-6206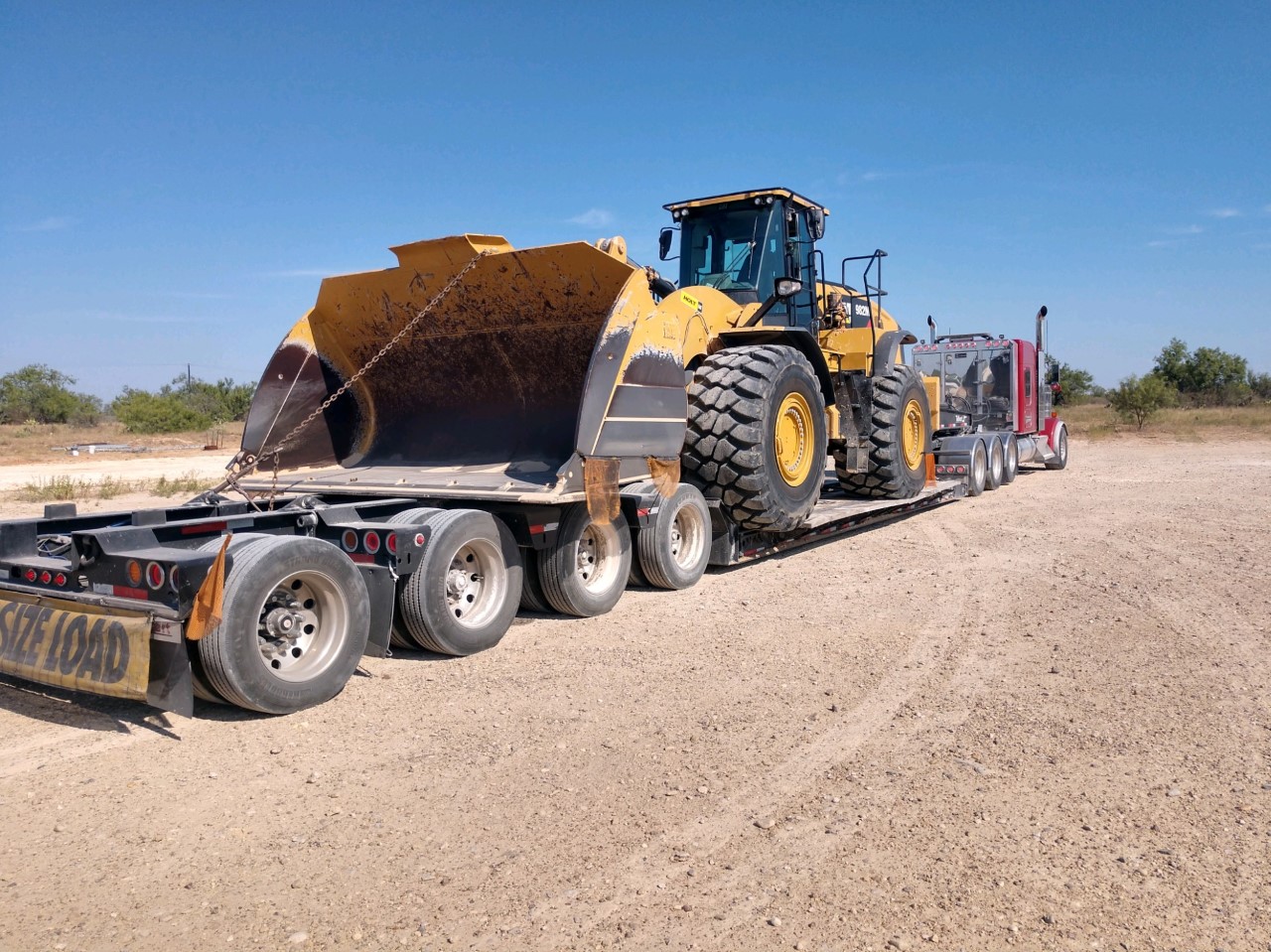 Best Tips for Shipping Construction Equipment
● Avoid construction equipment wide loads by breaking down equipment and removing attachments.

● Check manuals for construction equipment shipping preparation. Tips such as:

● Latching doors

● Disconnecting batteries

● Covering stacks

● Costs of shipping construction equipment vary based on:

● Height, weight, width, and length of machinery.

● Whether or not it is an oversize or overweight load.

● Distance to be traveled.

● Wash your construction equipment prior to shipping to document what shape it's in.

● Take pictures of your construction equipment prior to transport.
Speak with a Member of Our Logistics Team Now!
(800) 908-6206
Our Recent Construction Equipment Shipments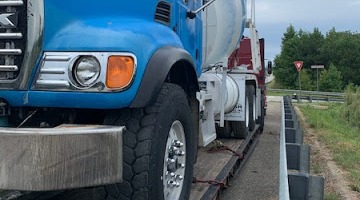 31,000 lbs Construction Vehicle transported on East Coast
Shipping From: Griffin, GA 30224

Transporting To: Miami, FL 33132

Specs: Mack Concrete Truck; 33L X 8W X 12H; 31,000lbs

Transport Specialist: Jay Hays
(561)214-4984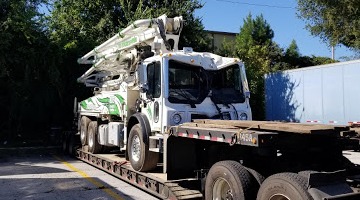 54,000 lbs Concrete Pump Truck transported into Alvardo, Texas
Shipping From: Braselton, GA 30517

Transporting To: Alvarado, TX 76009

Specs: Concrete Pump Truck; 35L X 8W X 12.9H; 54,000lbs

Transport Specialist: Nick H.
(772) 238-2766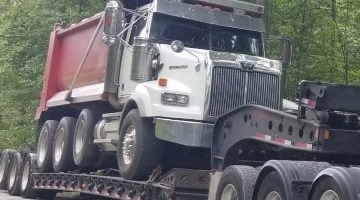 Construction Waste Dump Truck Transported Cross Country
Shipping From: Philippi, WV 26416

Transporting To: Defuniak Springs, FL 32433

Specs: Dump Truck; 28LX 8.5W X 11H; 29,500lbs

Transport Specialist:Nick H.
(772) 238-2766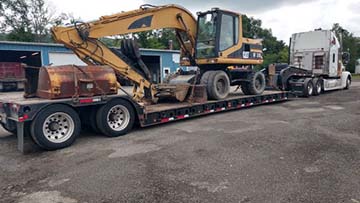 Caterpillar M315 Mobile Excavator Hauled on an RGN Trailer
Shipping From: Newark Valley, NY 13811

Transporting To: Abington, MA 02351

Specs: Caterpillar M315 & (2) Small Buckets; 29L X 8.2W X 10.6H; 36,000lbs; 122HP

Transport Specialist: Mike Phillips
(754) 203-8914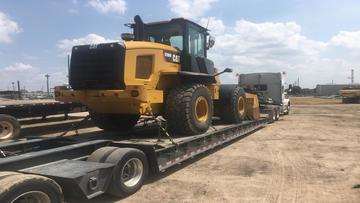 2016 CAT 926M transported intrastate within Texas
Shipping From: Houston, TX 77073

Transporting To: Pleasanton, TX 78064

Specs: 2016 CAT 926M; 25L X 8.6W X 12.1H; 30,000lbs

Transport Specialist: Sam Duncan
(561) 931-6741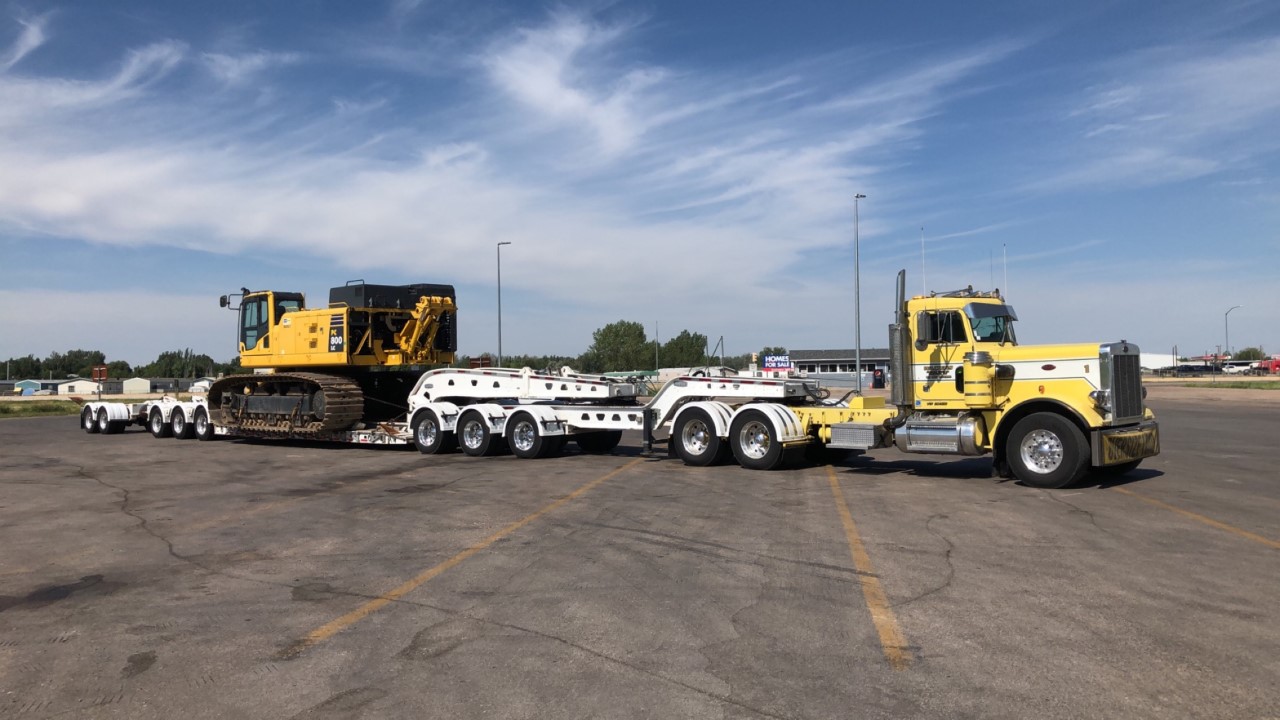 Komatsu PC800LC-8 Large Excavator Shipped on an 11 Axle RGN
Shipping From: Gillette, WY 82718

Transporting To: Kimball, SD

Specs: Komatsu PC800LC-8; 16.5L X 13W X 11.7H

Transport Specialist:Mike Phillips
(754) 203-8914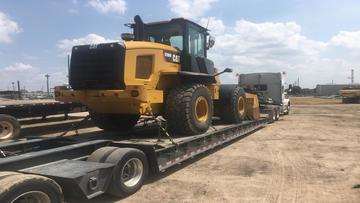 How to Ship Construction Equipment
Because construction equipment is large, and often considered an oversize or wideload haul, it requires specialty shipping services. Our logistics team will guide you through the process. Larger construction equipment may require cranes for onloading and offloading or may need to be broken down. Some machinery may just need a ramp to drive up. A Heavy Haulers team member will be able to let you know what works best, based on the type of construction equipment, the size, and the weight. Shipping construction machinery may also require escorts and pilot cars, which we can handle for you. At Heavy Haulers we try to take the hassle out of your shipping experience.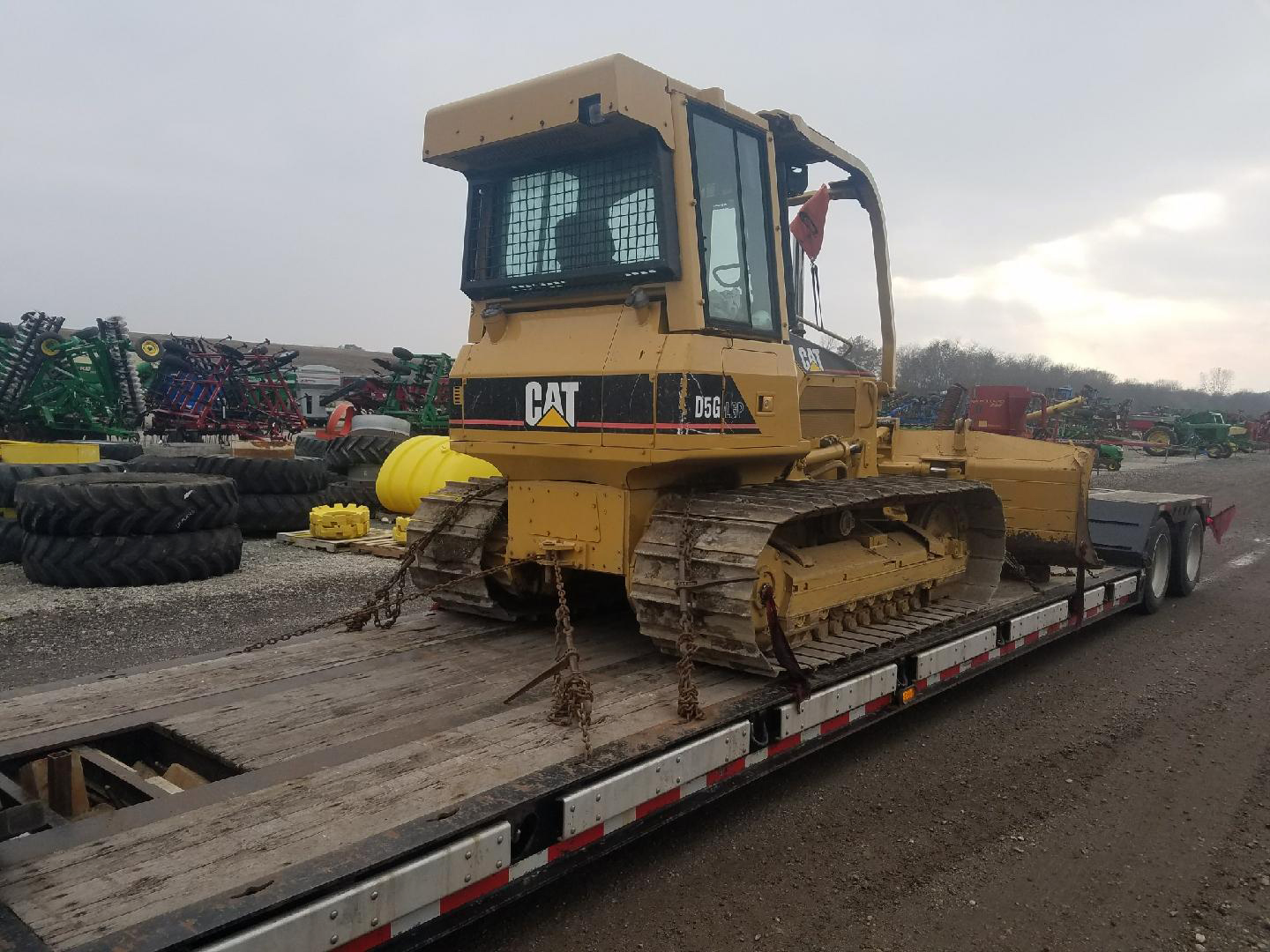 Shipping your Construction Equipment With Heavy Haulers!
Successful construction companies rely on moving quickly from one site to the next, fulfilling bids on time and on budget. When you transport heavy construction equipment, from backhoes to winches to jackhammers, there isn't room for error. Properly rated transport trailers and trucks are the keys to moving your construction set-up across the country or just across town in urban traffic..
Many heavy duty pieces can't simply use the same roads as a car or a truck. Different roads have different transportation laws and may not be constructed to support larger pieces of equipment. Choosing a certified team of heavy equipment movers protects expensive equipment. Heavy Haulers works with you to arrange loading and unloading, assembly, and transportation logistics. We offer no-obligation custom quotes (800) 908-6206.
Common Types of Construction Equipment Heavy Haulers Moves
There's a lot to a full contractor's set of tools. We've successfully moved thousands of pieces of equipment throughout North American and Worldwide, including the following.
Construction Bases We Transport Frequently
Heavy Haulers can even move crane bases and other pieces for bridge construction and demolition. We can also move rigging and material loaders, small breakers to power your heavy equipment, and plates needed to brace your heavier gear. Our door-to-door service includes disassembly from the initial location and re-assembly at the new job site.
We Have No Problem Shipping Difficult Terrain Construction Equipment
Heavy Haulers can handle marine transport. Other companies may not be able to handle this delicate operation, as their trucks lack the appropriate amount of torque to pull back out of the water. Heavy Haulers can coordinate water loads with no problem, allowing your construction equipment to ship down a river or canal, into bay areas, or even overseas. Our transportation services include anywhere around the globe.
Moving across town through urban traffic can be more difficult than moving into undeveloped terrain. When your construction jobs are primarily urban, the challenge is moving across smaller roads, heavy city traffic, and small, cramped locations to load and unload. Heavy Haulers has plenty of experience in urban settings, including filing the necessary permits and paperwork with different city authorities to allow the transport and unloading of heavy gear.
Experienced Off-Terrain Construction Equipment Shipment Specialized Drivers are Needed In this Field
Moving into undeveloped areas has its own set of challenges. Many rural areas have gravel or dirt roads, tough for heavy loads to navigate without getting bogged down. Heavy Haulers has plenty of experience – even in the frigid areas of Alaska and Canada – moving construction equipment into undeveloped locations. We carefully plan which trailers and rigs we use to load the equipment, making sure that we keep a close eye on the weather and ground conditions.
Heavy duty trucks we transport include:
Common Trailer Types Available from Heavy Haulers
Heavy Haulers specializes in hauling heavy loads such as construction equipment, oil field rigging and Super Loads. We are wideload experts! We offer an extensive range of trailer choices, including:
Max Weight: 48,000 lbs. | Max Length 53 ft. | Max Width 8.5 ft. | Max Height 11 ft.




Max Weight: 45,000 lbs. | Max Length 29 ft. | Max Width 8.5 ft. | Max Height 11.5 ft.
Max Weight: 150,000+ lbs. | Main Deck Length 29 ft. | Well Width 8.5 ft. | Legal Height Limit 11.6 ft.




Max Weight: 48,000 lbs. | Max Length 53 ft. | Max Width 8.5 ft. | Max Height 8.5 ft.
Common Equipment Heavy Haulers Transports
Trust Heavy Haulers to transport any brand of equipment you own. Most of our drivers are experienced heavy-machinery operators who can safely maneuver your loads aboard our trailers. Some of the brands we have shipped include: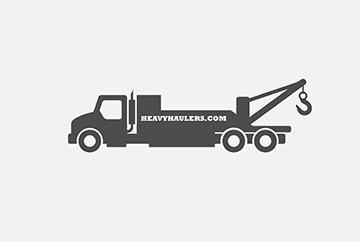 Heavy Haulers Comprehensive Construction Equipment Services
● Shipping construction equipment

● Construction equipment transport

● How to ship construction equipment

● Construction machinery towing services

● Construction machinery shipping in the US, Canada, and Mexico

● Hauling construction equipment with various trailers

● How to move construction equipment

● The types of construction machinery Heavy Haulers transports
Plan Your Heavy Haulers Experience Shipping Construction Equipment Today
We offer a free, no-obligation quote for all your construction equipment shipping needs. One call (800) 908-6206 to our logistics specialists gets you started. We take down the details of your route, including any large urban areas to navigate through. Your timeline is taken into account, as we understand the moving quickly is important.
Once we have your route planned, we take a careful inventory, alongside you or your representative, of everything to transport. Heavy equipment is weighed and we plan which pieces of transport equipment are rated for your larger machinery. The loads are then secured, triple-checked for safety and security. Once we reach your destination, you check your inventory against the list. We can help with unloading and reassembly where needed
Don't wait – call Heavy Haulers today (800) 908-6206 for your construction equipment transport needs!







11423605

MILES TRAVELED






1214292

LOADS SHIPPED







1315658103

TONS TRANSPORTED






921637

CLIENTS SATISFIED